Finally got out!
Submitted by kirky79 on Thu, 2018-09-20 14:31
It's been ages since being able to get out for a fish. But yesterday the weather held up nicely and we got amongst a few fish. Nothing huge but a good feed.
We got out to 42 m and there were a few shows on the sounder, so set an exploratory drift. My brother in law has decided to get on board jigging for demersals and bought a new slow jigging rod and a handful of jigs. So today was the day to try it out. Anyway I go to the front of the boat and Doug sets himself down the back with his new rod but he still chucks out his bait rod. I hooked up pretty quickly but dropped it. Then Dougs bait rod takes off and he's onto something with a bit of pull. Then his jig rod doubles over, so what to do, quickly wind mine up and get stuck into what's on his new set up. It turned out Doug got a dirty big Sambo and me this nice Pinky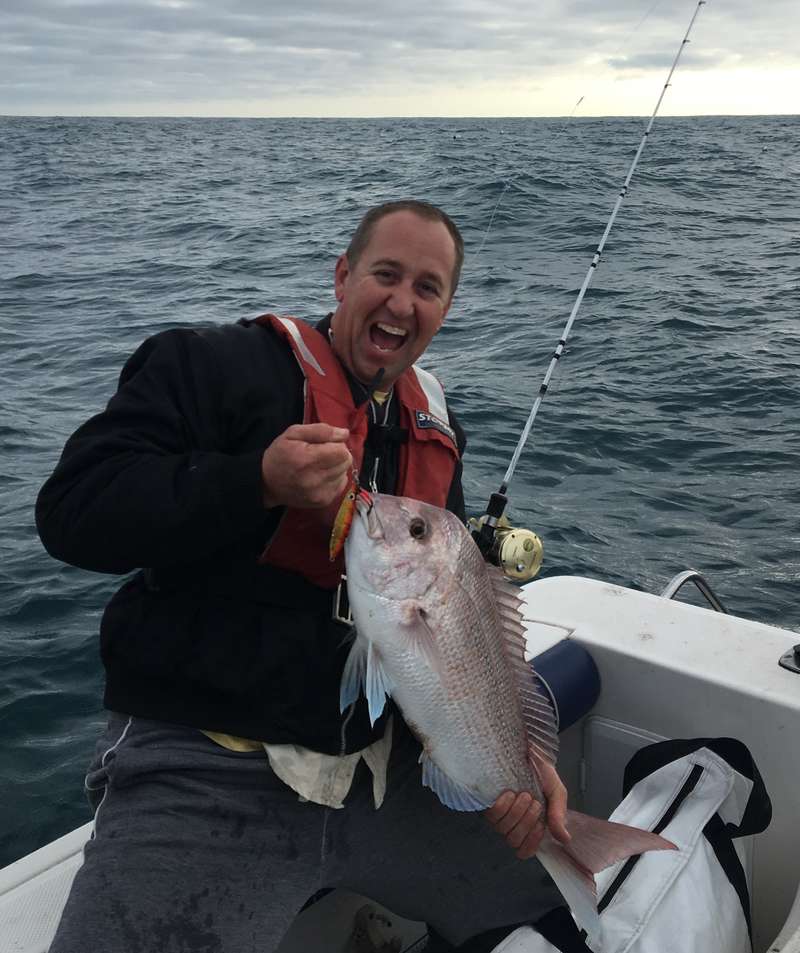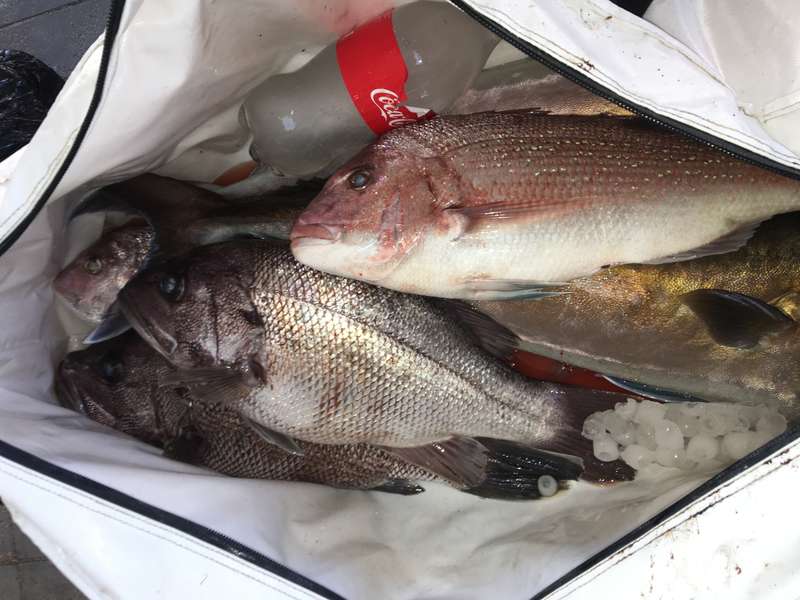 Had a good laugh about that all day. He didn't have to wait long though as the fish were on the chew especially on the artificials. Doug got this nice little Dhu on the jig.
All in all was a great day on the water, a few nice feeds and plenty of laughs. Hopefully not this long to wait till our next trip