Kalbarri/new boat success (pic heavy)
Submitted by Niko on Wed, 2017-09-20 23:54
After a few months with the new boat and limited use due to weather or other, took it up to Kalbarri for the yearly family trip. not solely a fishing trip but as long as we got a couple of days out i was going to be happy. spent alot of time on the site and google trying to find as much info on the river mouth, weather and inshore fishing as possible, also managed a day out of ocean reef and caught some herring which was vac sealed for bait so all was set.
Rolled in Saturday midday and had time to check out the town and speak to the local shop about the weather and advice.
sunday was looking good with low wind/swell untill lunch so we got up and at the ramp by sunrise, not keen to tackle the mouth in the dark. made it through without any trouble and we were met with some amazing scenery, sun coming up and fog over the cliffs as we head north towards the sand patch and sounded around, not long before finding a small lump in about 25 meters. tried drifting the first lump and between me and the brother inlaw landed a red scorpionfish, a charlie court and my PB flathead at 470mm. lost a bit of tackle to snags and got reefed once or twice. so we moved on to look for another spot, the sounder was setup quite well on the boat and could pickup a lump while cruising up the 25m contour at 16knots quite easily. had a few drifts and picked up another charlie court and some more lost sinkers to snags. left my rod in the holder while cleaning up to head back when we saw it load up, ran back and set the hooks/drag, felt the rod load up and the fish just ran, emptied half the 20lb braid off my 3000fk stradic and was still going. was thumbing the spool to try and slow it untill i burnt my thumb, call out for the brother inlaw to start the boat and give chase. followed and fought this fish over a km before seeing colour, each time it saw the boat it ran again. finally got it up and was pretty suprised to see about 5-6foot of shark, i think it was a bronzie, got some footage but not keen on bringing it aboard so once we had some good shots i tighted up the drag and snapped it off. funny thing was it was only a 2 hook snelled rig on 30lb trace, must been hooked perfectly.so some fish on board and experience on the boat so head home, on the way in found some more ground in the 15m area and marked it for next time.
the rest of the week was mostly too windy to boat but saw the sights, caught some decent bream off the dock jetty and thursday launched in the river and picked up some whiting off the sandbar on the other side, still good fun on the light gear.
was watching friday forcast all week and was looking good for another early morning fish before leaving to go home saturday morning. picked up more sinkers and advice again from the tackleshop, most importantly dont drift youll get snagged, ah well.
hit the water first thing friday just after sunrise and head north to the marks from sunday found one with a good showing and dropped anchor, threw out some burly and had kept some whiting heads for bait. not long before the Gf hooked up and reeled in a decent tarhwine at 340mm to start the morning and it was a fish every drop after that. by 9am we had bagged out, meanwhile we had whales breaching with 100ms of us (scared the crap out of us too) and pods of dolphins cruising about, was just a fantastic day of the water. Future wife is now a keen as fisherwoman after hooking a 700mm pinky (i had to pull it in for her haha) ended up with 3 decent pinkys from 560mm 2 spangled emps, a blackass and 5 tarwhine all around 350mm in the esky and head home, back at the ramp by 10ish cleaned and packed up to head home.
All in all a successful outing, ive read it on here before nothing beats sounding up unknown ground and pulling decent fish off it and i belive it. thanks for reading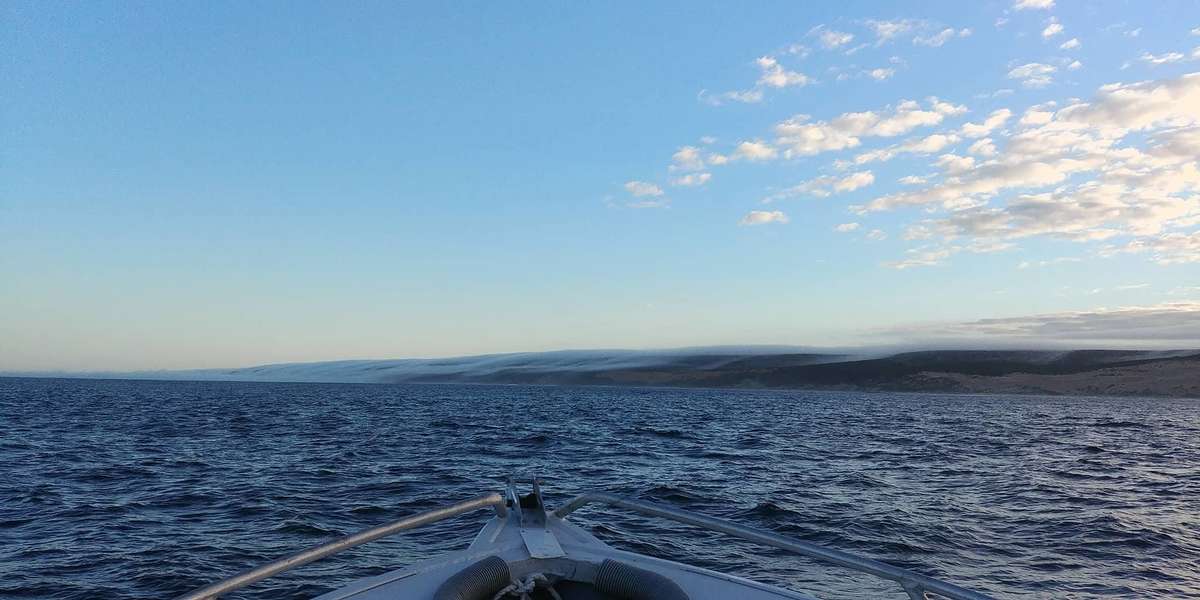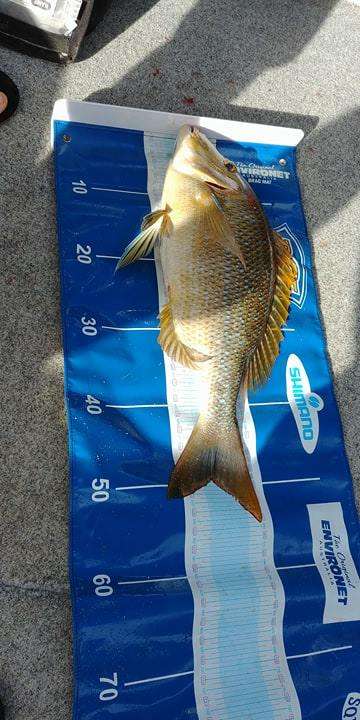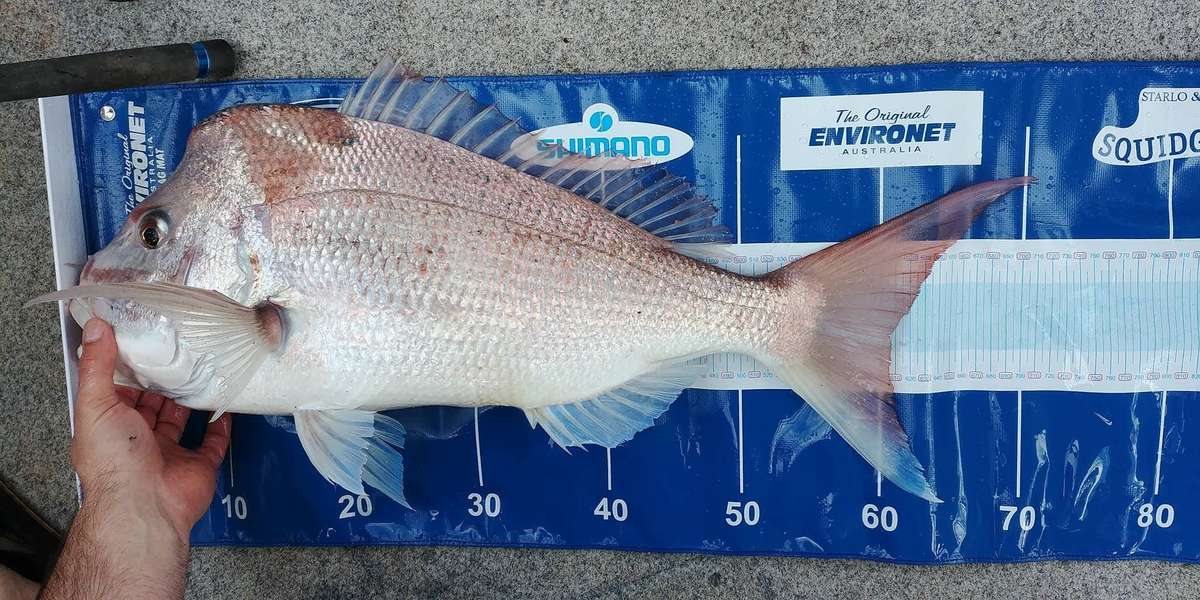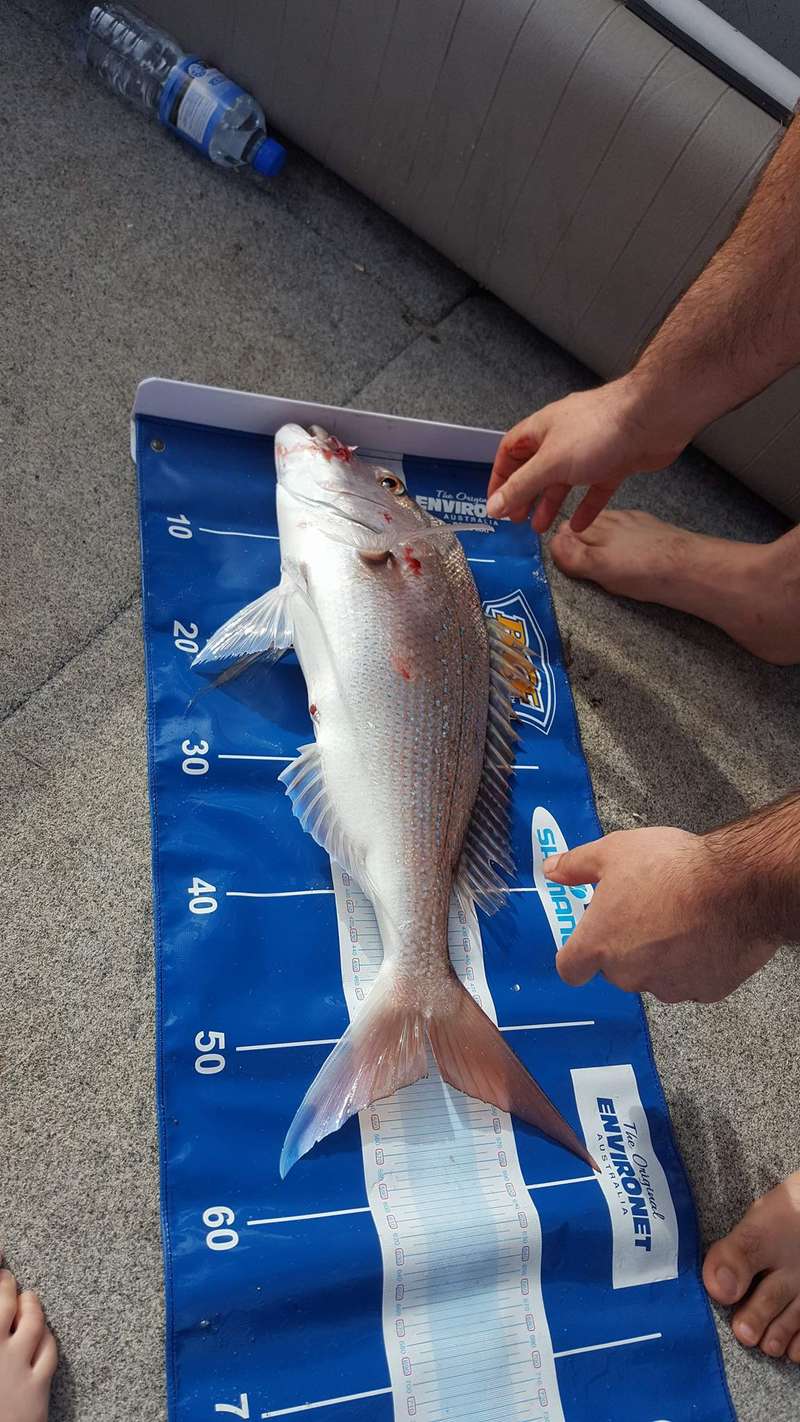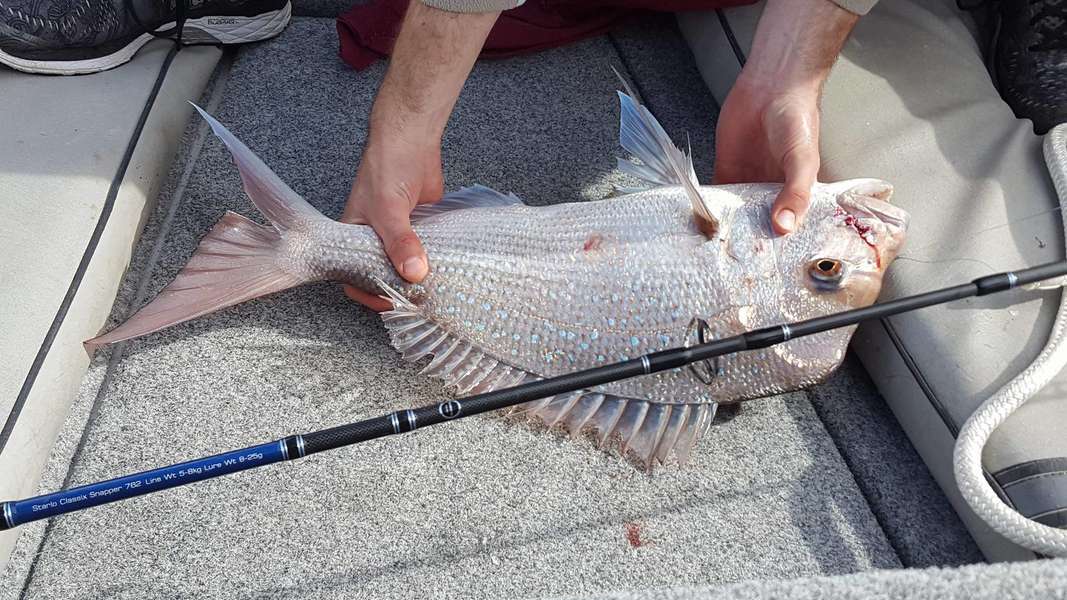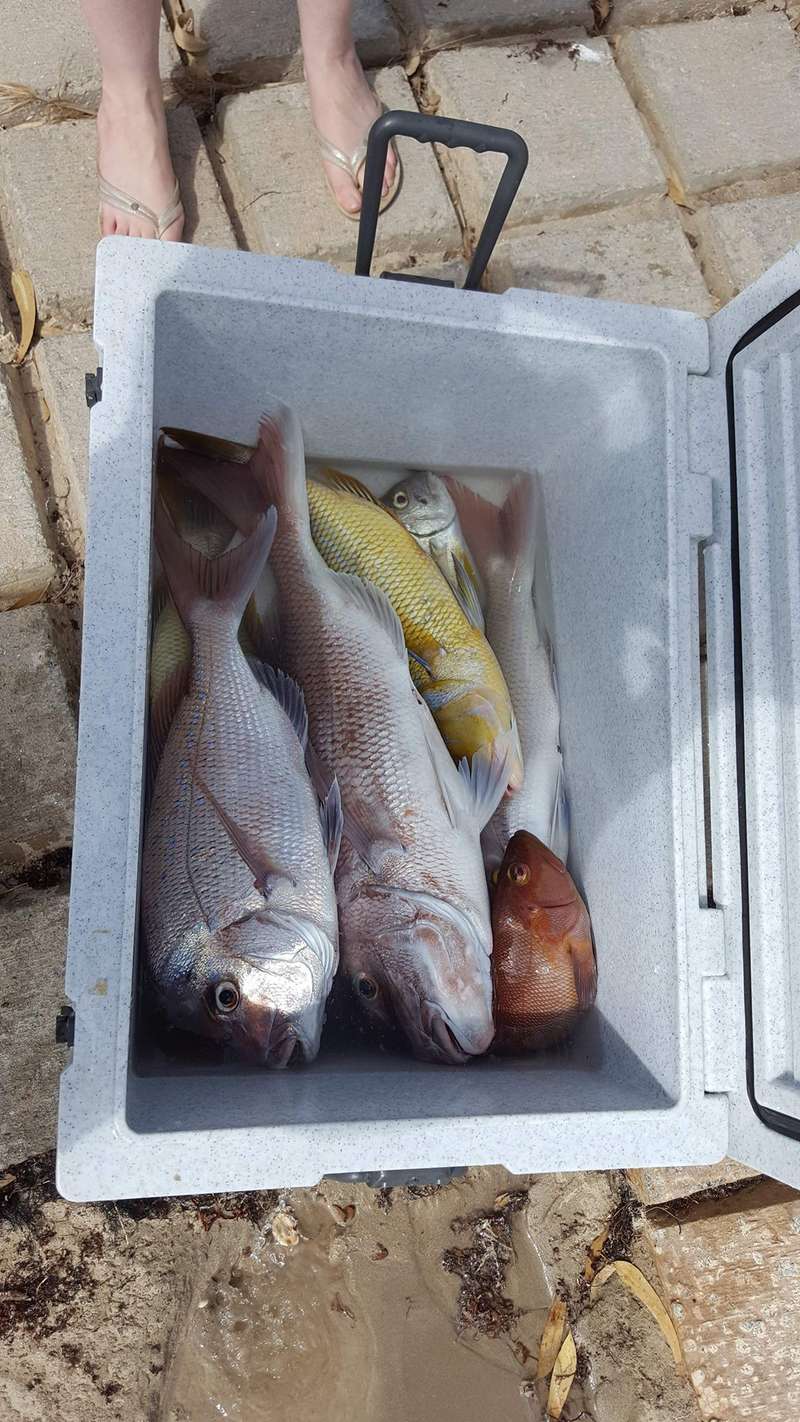 Caught this ugly looking guy too, pulled hard and was close to the 700 mark, didnt know what it was so back it went and swam off strong. went mental and grunted/croaked while on the deck, looked it up once back and it looks like a fork tailed catfish. from what ive found they arent great eating but open to others input.