Reverse trip
Submitted by CCC on Sun, 2012-01-01 12:24
To put a different spin on things I thought I would do a Post that is reverse to most you see, when most tow the boat away for a trip they head North. Well I did the reverse. I towed my boat 1700km to fish PERTH. "What?" I hear you say, well I reckon that a change is as good as a holiday.
Normally I take holidays to fish Coral Bay, Exmouth or Kimberley but this time it was Perth. We decided that we would split the trip to Perth into two days with a night in Carnarvon. Uneventful trip except for the roadworks, but what's another 20 stone chips on the boat!! Total time driving 21hrs.
-waiting for 20 minutes at road works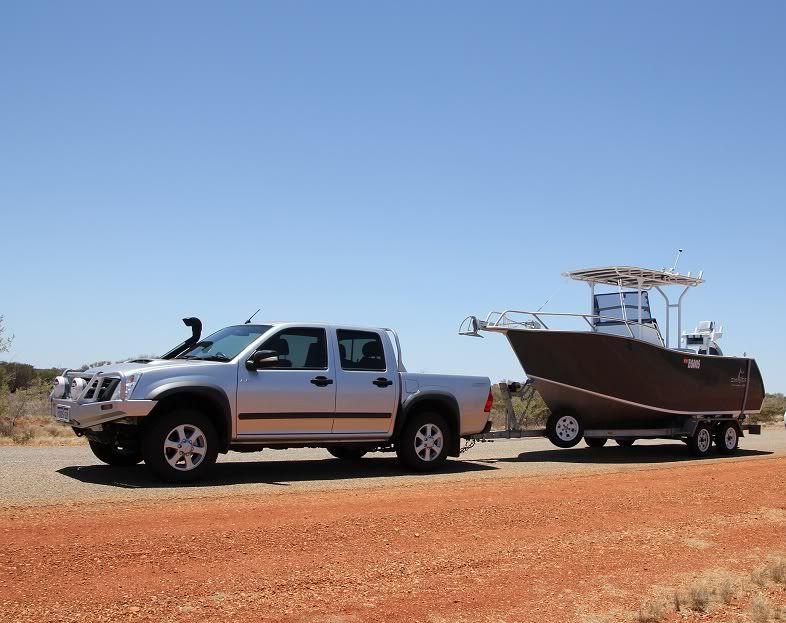 This holiday was all about catching up with family, visiting my sisters and bro inlaws farm and trying to use the boat when possible.
One thing I have learnt over the years is that to make a trip succesful you need to try to think outside the square. For example it was blowing 25+ knot easterly one of the days we planned to go out fishing ....well first thought was to cancel but then we came up with the idea to chase some crabs in Warnbro Sound. Easy, launch at Bent street boat ramp and head over to the east side of the bay. Once you get over there you are protected by the dunes, calm water and we got a good feed of blueys to boot!!! It would have been easy to roll over and go back to sleep.
Thought I would throw this pic in, it was taken at the farm when the Margaret river fires were on.
Once back from the farm we had a chance for a late arvo fish......it was decided that a run over to Garden Island for a look around with the possibility of catching a squid. Well the squid didnt play the game but we had an awesome time.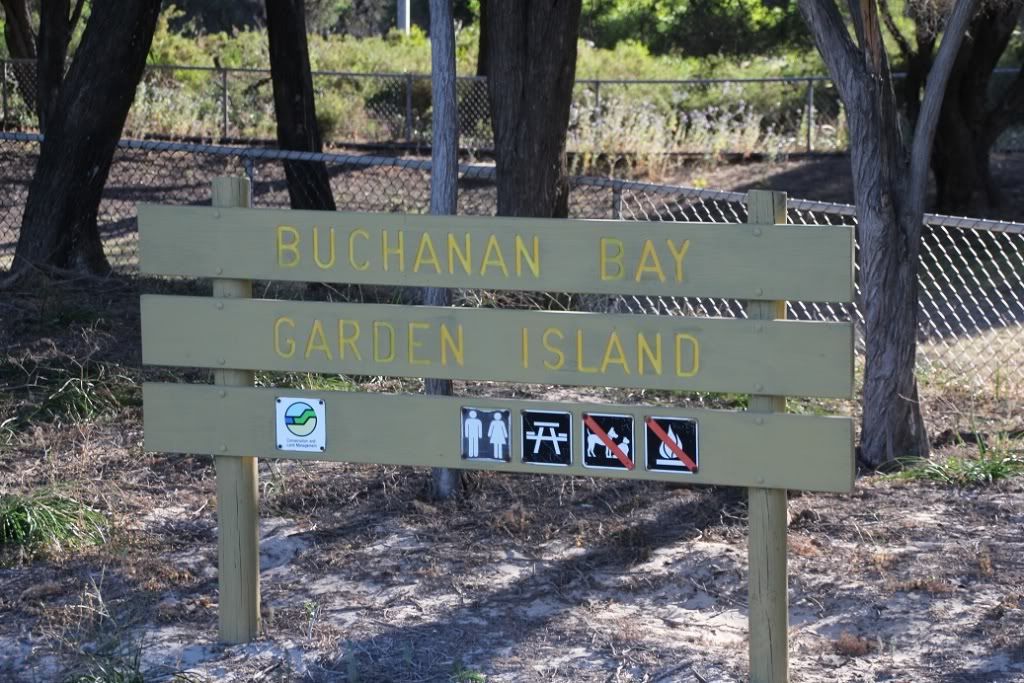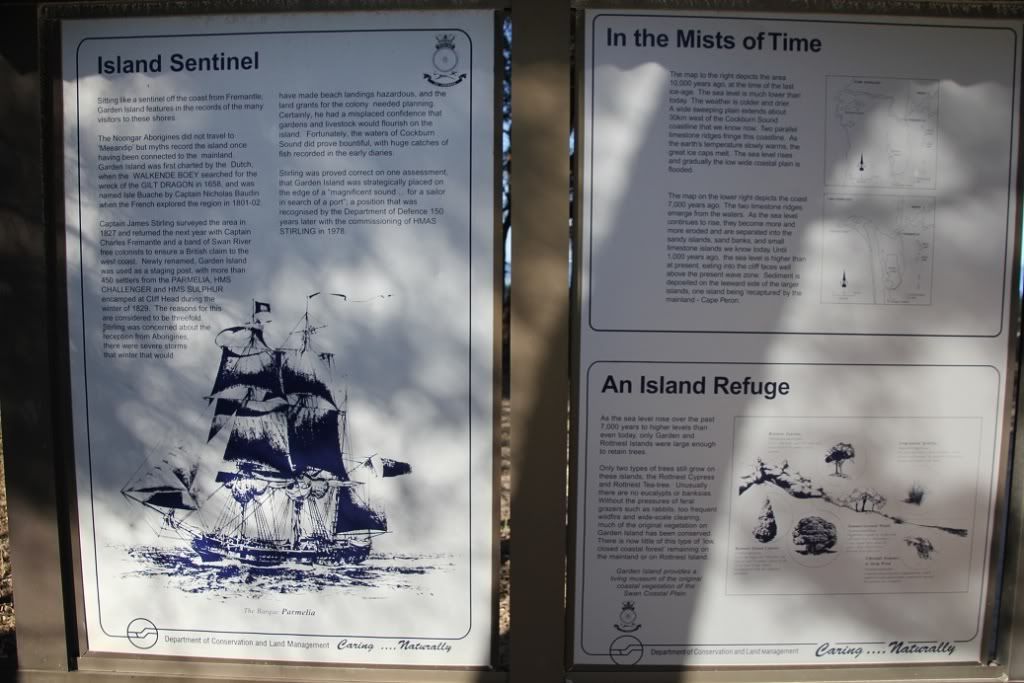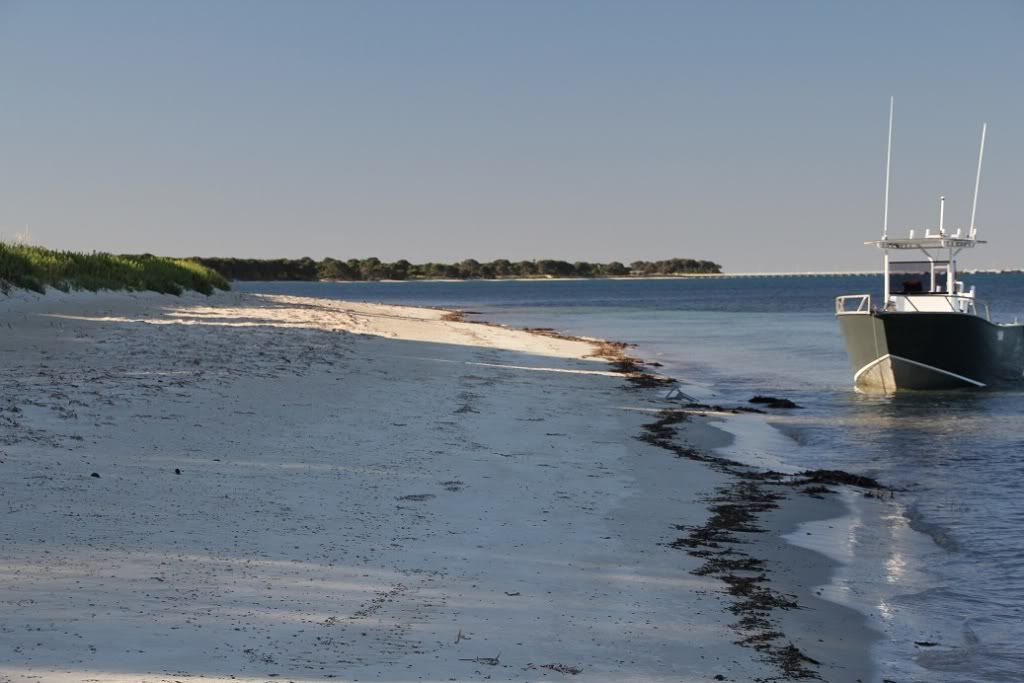 I love this picture, this is what boating is all about. One very happy wife soaking up the sun.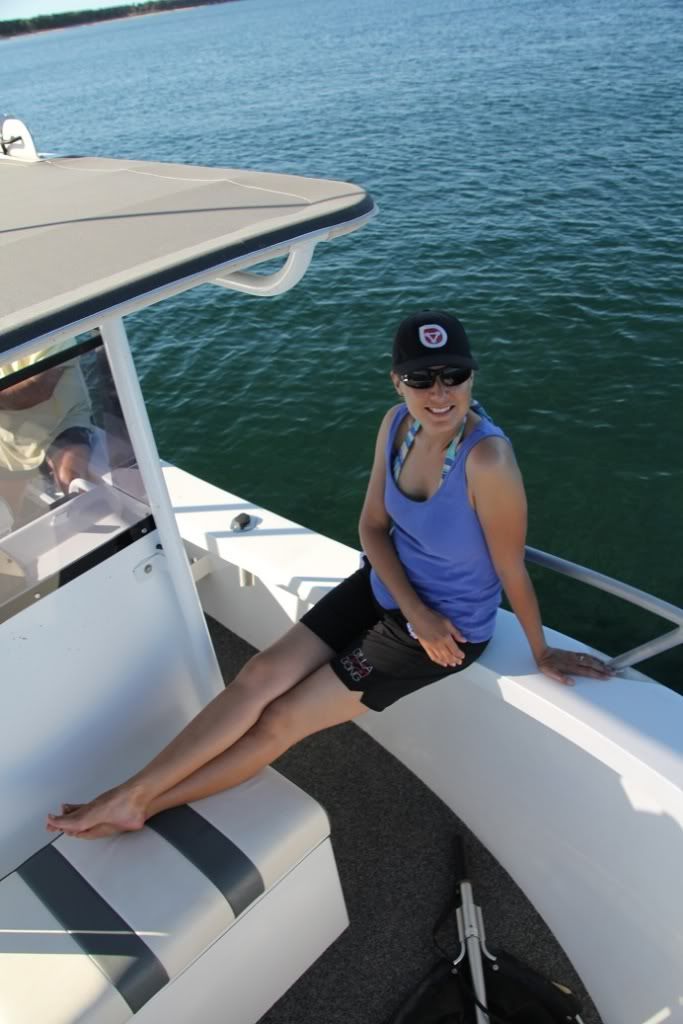 The wind was against us most of the time but I was not going to let that get in the way. So off to Mandurah to cruise the Murray River. We did this trip twice, once with the Grandparents and another time with younger family. This waterway is amazing, there is so much to expolre and do. You can go from Mandurah right up to Pinjarra with the compulsory stop at the Ravenswoods pub (Ravo).
If your family are not into boating this is the place to take them, most of the river is 5 knot zone. Take the wife and kids, make the day about them. Bring the wine n cheese, pull up to the deli, buy the kids an icecream or shout them fish and chips.
I'm often asked how I get to spend so much time fishing, well to be truthful half the time I'm not fishing I'm boating. Sometimes you need to forget the fishing and make it all about everyone else. I get more pleasure watching my wife, family and friends having a good day then I do pulling in any big fish. Mind you, the dhuy did come close but more of that shortly.
Cruising the Murray River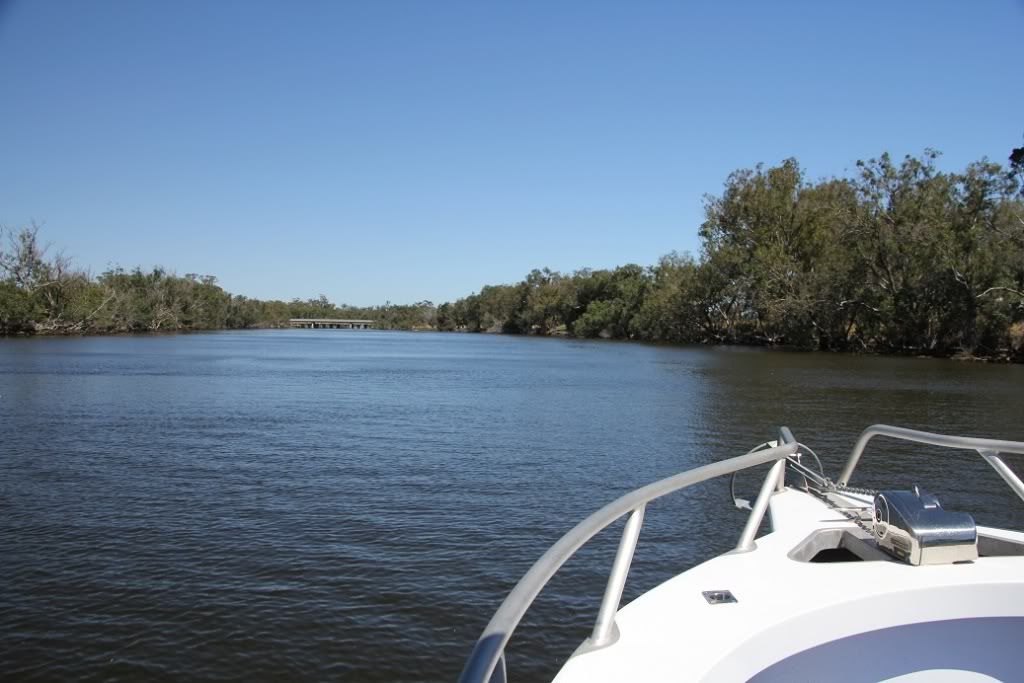 Heading up nearer to Pinjarra where the surounding landscape turns into farms
Had a good laugh at this, something I'm used to seeing up North.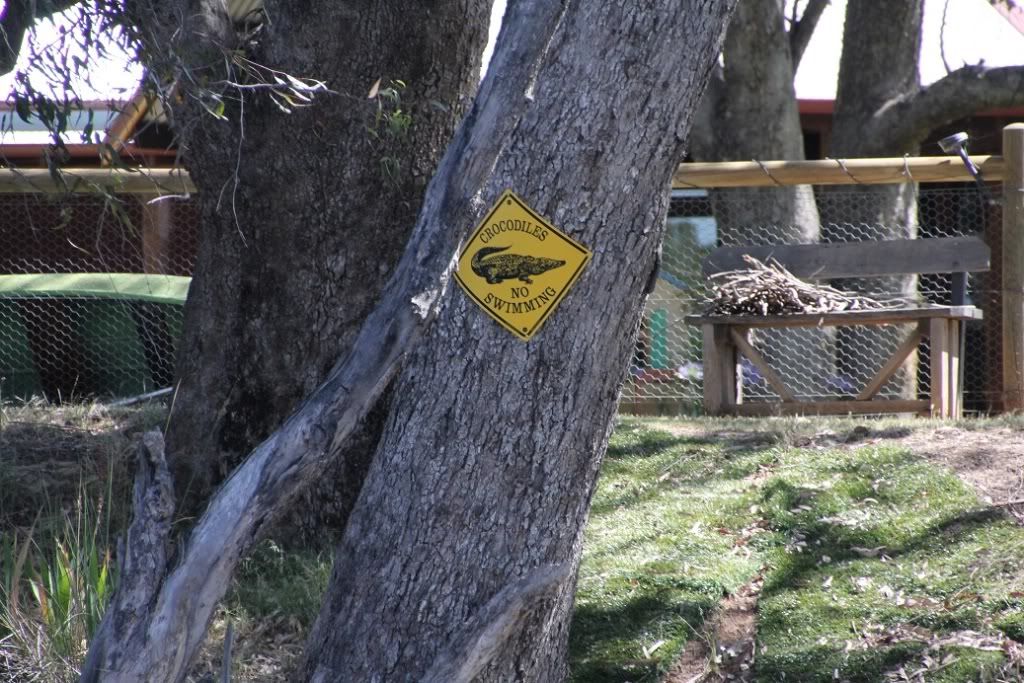 Once again happy wife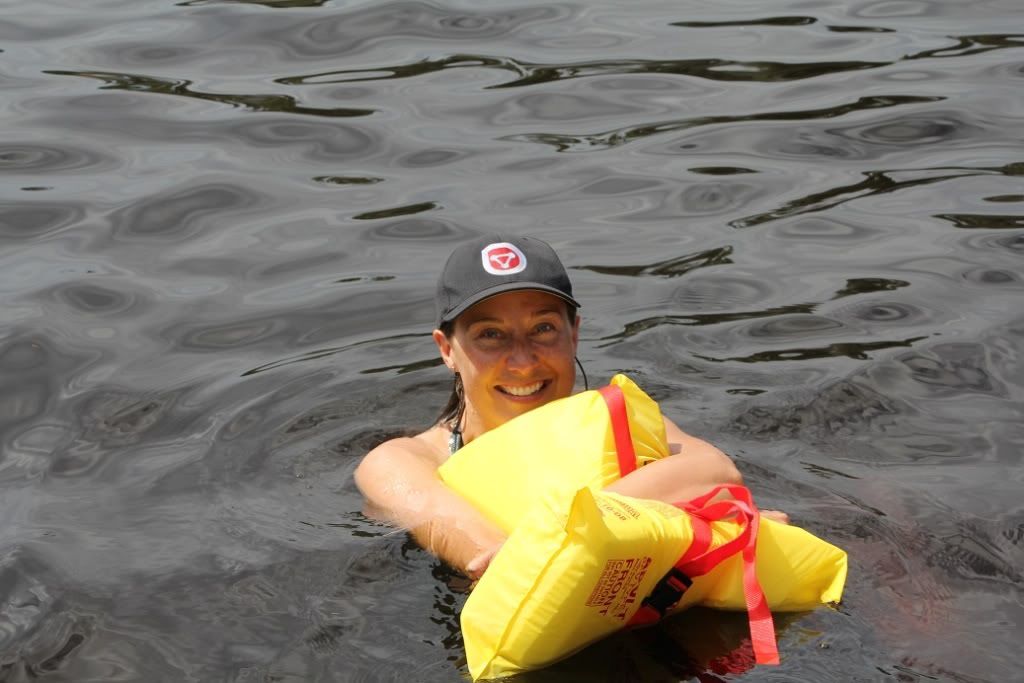 We headed down to Mandurah for early dinner of fish and chips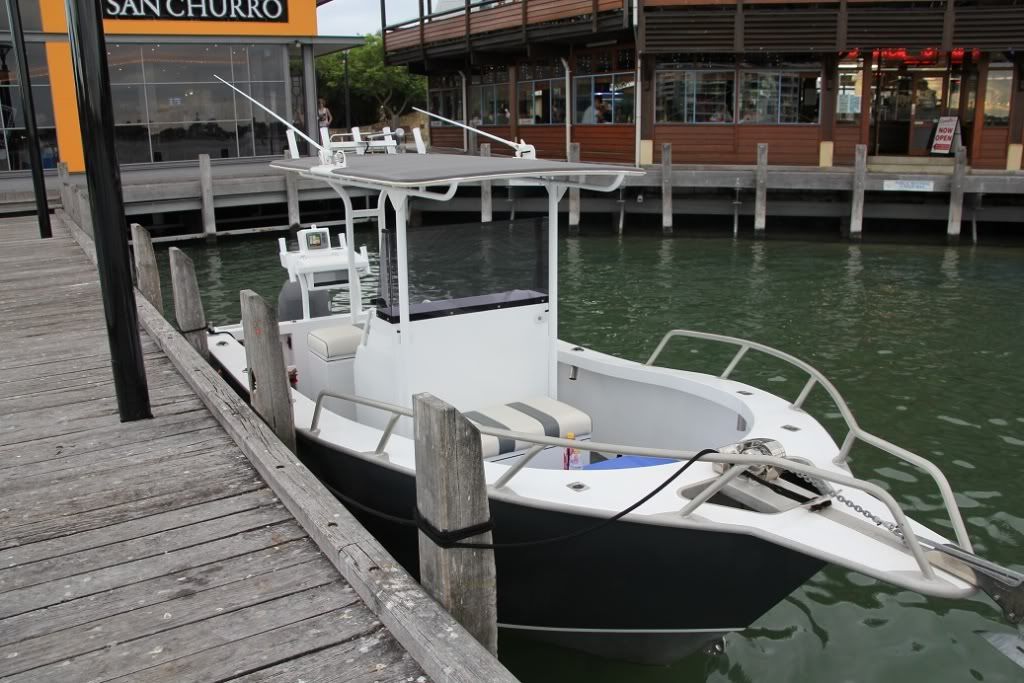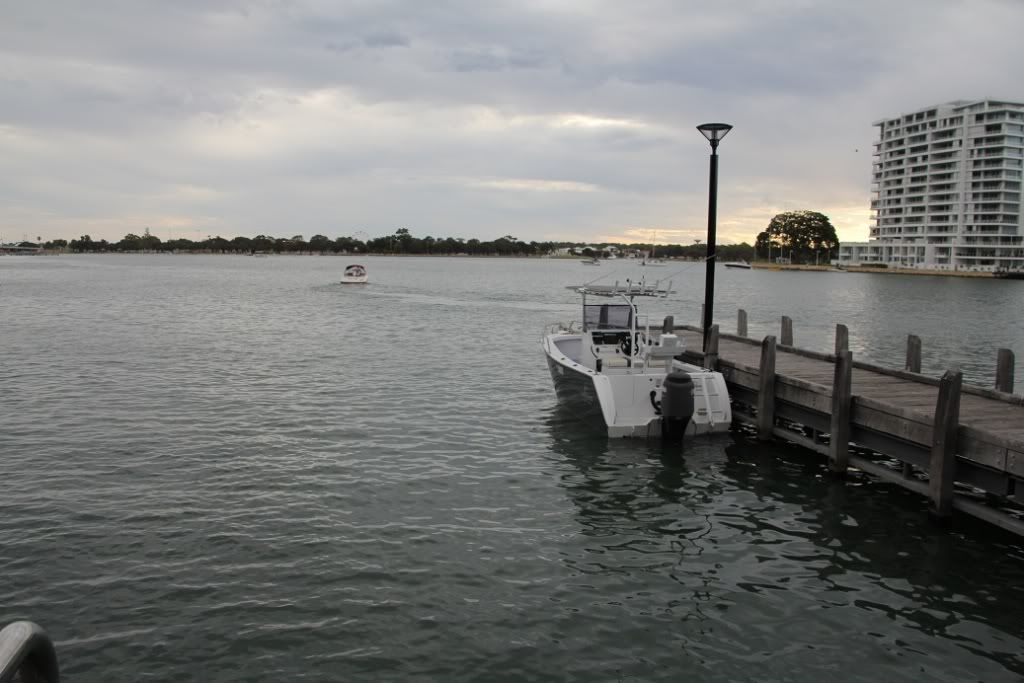 Another random shot but the Guys at Chivers Marine did me a favour and knocked up a roof rack for my ute. Cracker job thanks guys!!!! They also fitted up a 1kw transducer. I've been asked quite a bit lately for some details about the boat so I have decided to do a post just about the boat, you will see that within the next week.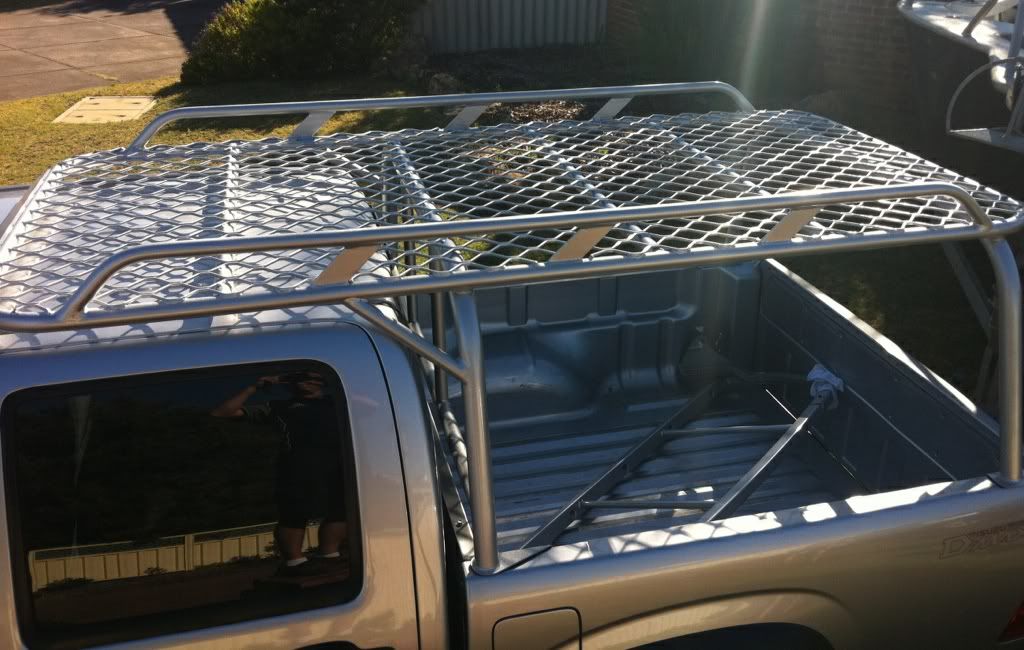 We had a great Christmas day with Family and friends. Was really nice spending Christmas day with young ones running around opening presents and having a good time. There was time for one more fish before heading back home. This time it was to be a trip off Two Rocks, a place I have never fished.
Had to leave home at 3.15am to be at Lukes place by 4am. We then headed up towards Two Rocks picking up Dave along the way. We arrive at the ramp to be faced with howling easterlies (as per the forecast) but knowng that it should die off just before the sea breeze comes in.
We motor out at 6am and head to 3 mile, have a troll to try to nail a mackeral. There was weed everywhere and after a short try we gave up and headed out deeper for a bottom bash. We had a fast drift even with the sea anchor out and only managed a few fish not worth keeping. With the breeze starting to drop we head out a bit wider to some ground that showed promise. After a few more small bits not worth keeping I managed to nail a small Dhuy.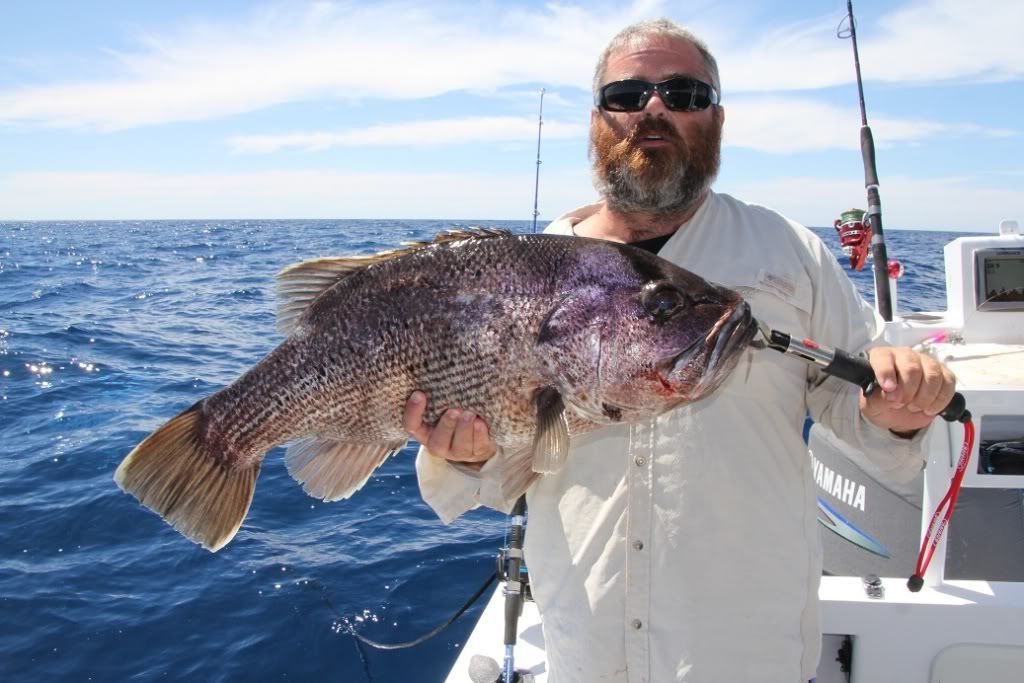 As per normal Luke out fishes me again and nails this nice one. With our bag limit we head for the ramp.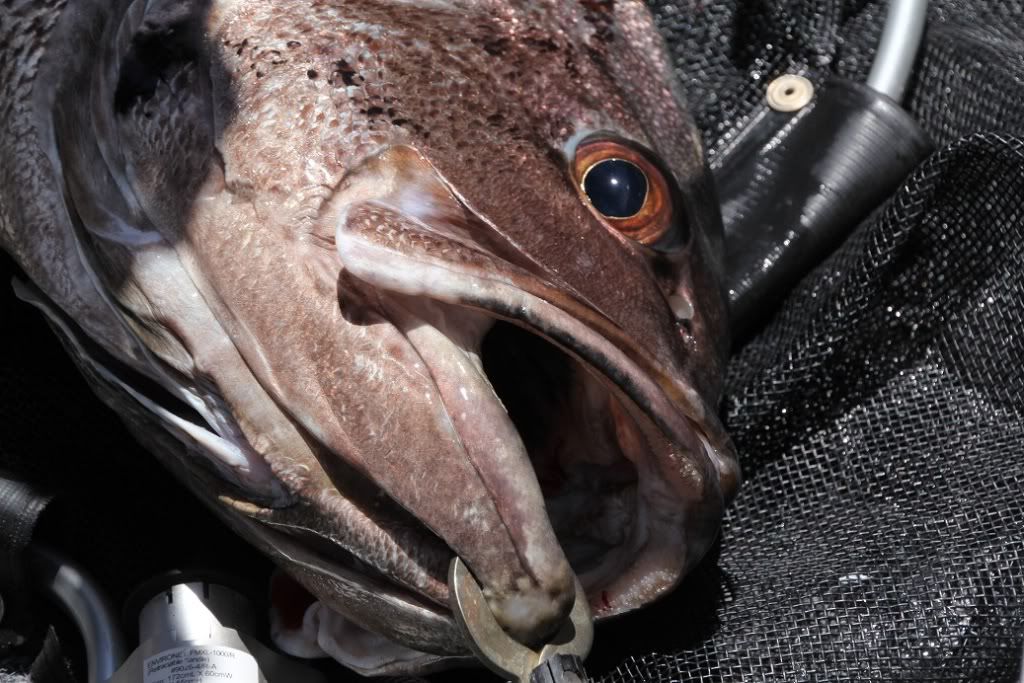 Well its time to head for home so we make the call to drive home in one day rather then splitting it into a two day drive. We leave at 3.30am and arrive home at 11pm.
Once again we have a ripper of a trip, it does not matter where you are or what you're doing with the right attitude you will have a great time. I hope some of you guys and gals get out the camera, start taking photos and post up some reports.
CCC
PS I forgot to add that I did trip out to sea trial a new 25ft Chivers fitted out with the latest Simrad gear including an NNS12, NSS8, radar and the new CHIRP. We had a quick jig at the barges off Rotto and we trolled the fads. Smiles all round!!