Sambo Jigging 4/12
Submitted by kane on Fri, 2009-12-04 17:31
FW member Chrisp organised a few of us to go out on sw charters today. Was a great day out and enjoyed by all onboard. Took a few picutres but not alot so if anyone else wants to add to this thread feel free.
Shared the boat with a group of guys over from Sydney, they took the prize for biggest fish caught with a horse of a Sambo, hopefully someone else can add pics as i didnt get any....
Got to meet a few of the fishwrecked members, once again a bunch of great guys and got to test out some new gear.....also got to test out a popping GT rod as a makeshift sambo jigging rod...was hard work but fun for 2 drops but wont be doing it again :P
Heres a few pics from the day...
First catch for the day....hard work using Saltiga 6500 exp and Saltiga Murimura popping rod :P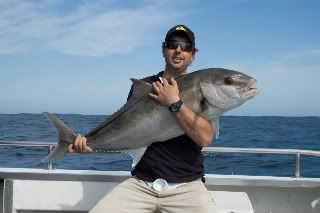 Second catch, christening my Saltiga 4500 and Smith AMJ, caught on 45 Lb braid :D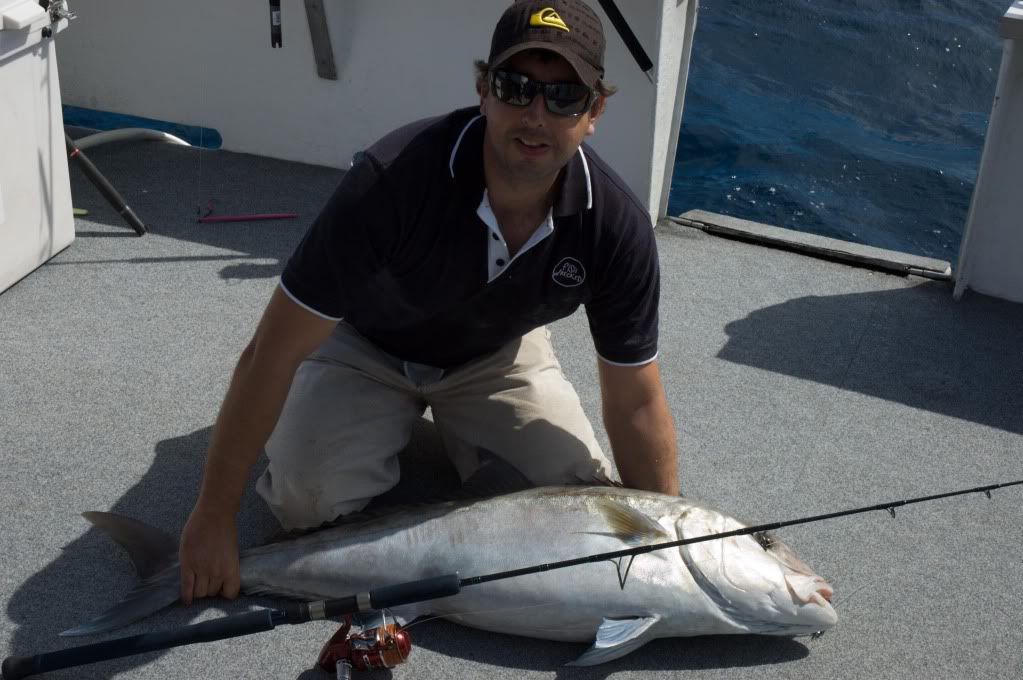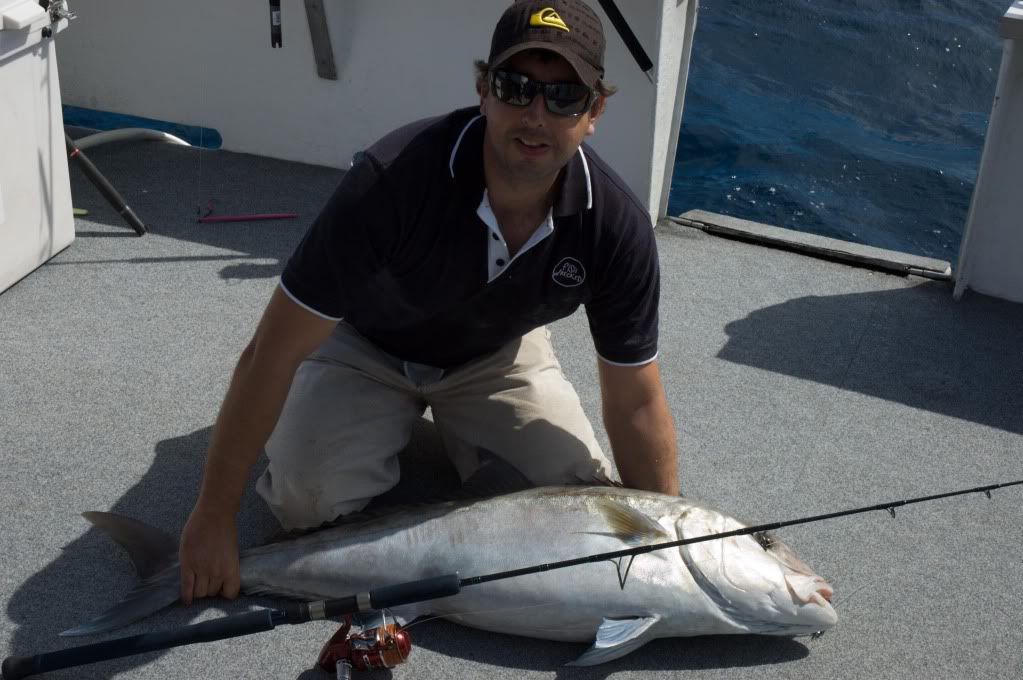 My biggest for the day...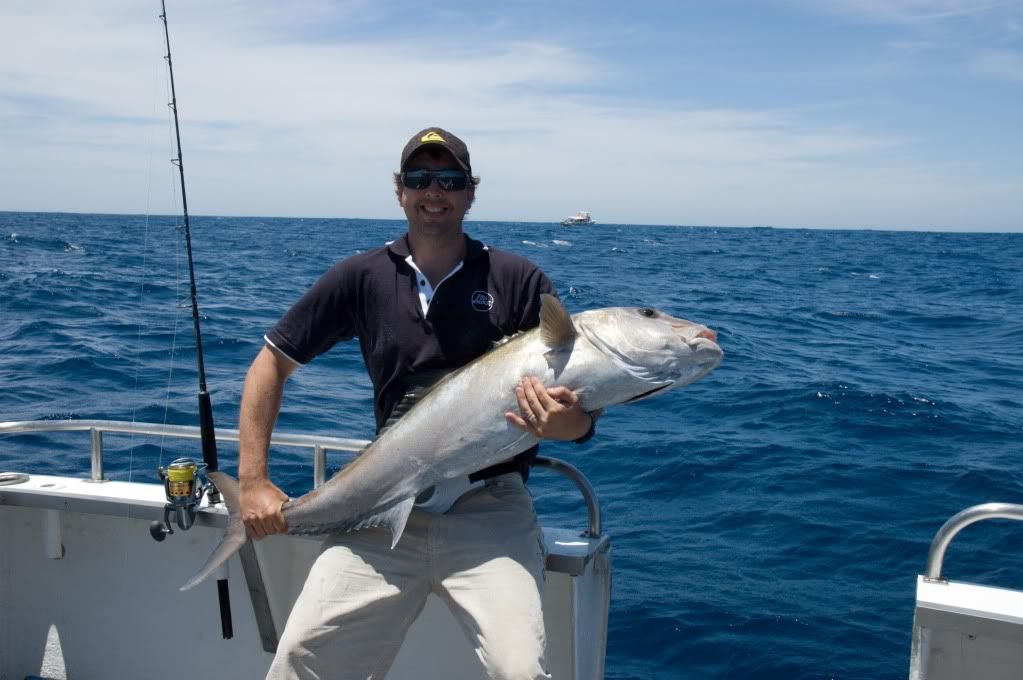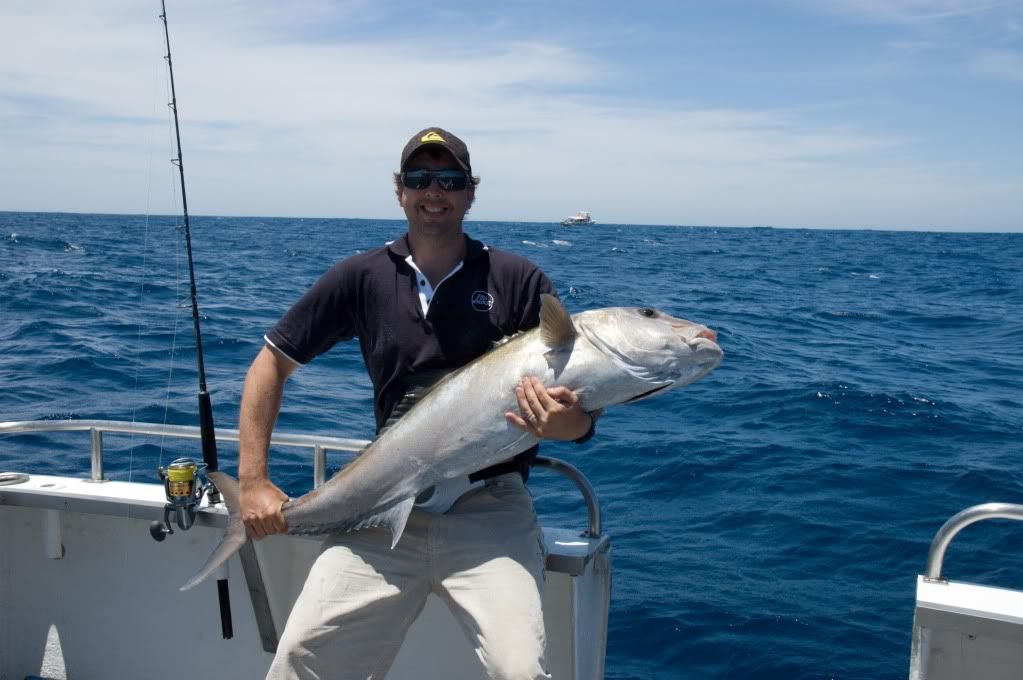 FW members cleaning up.....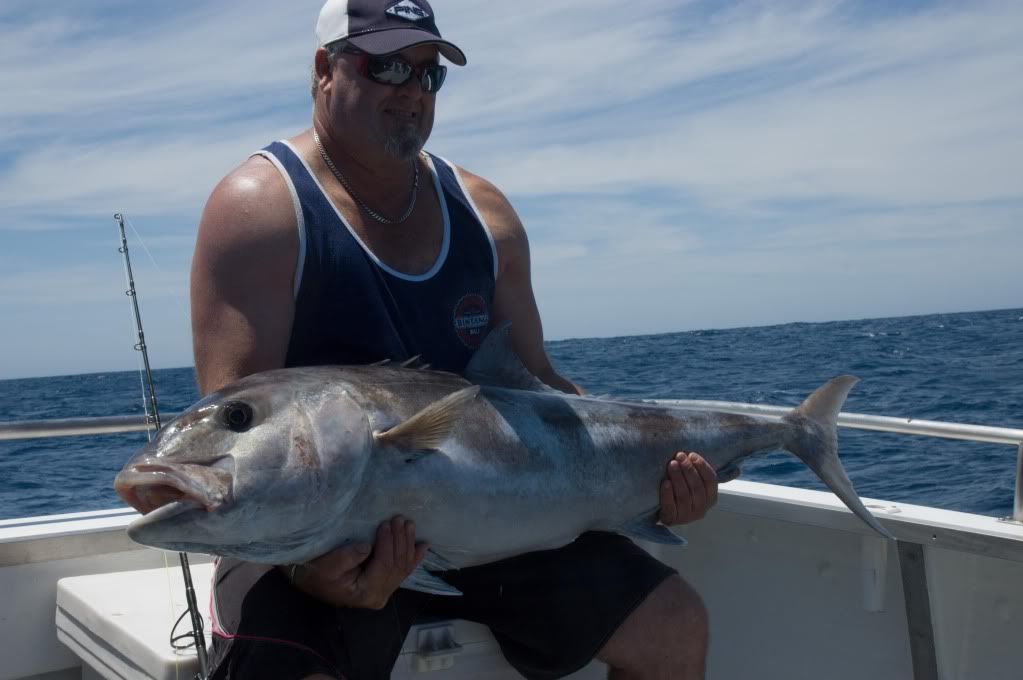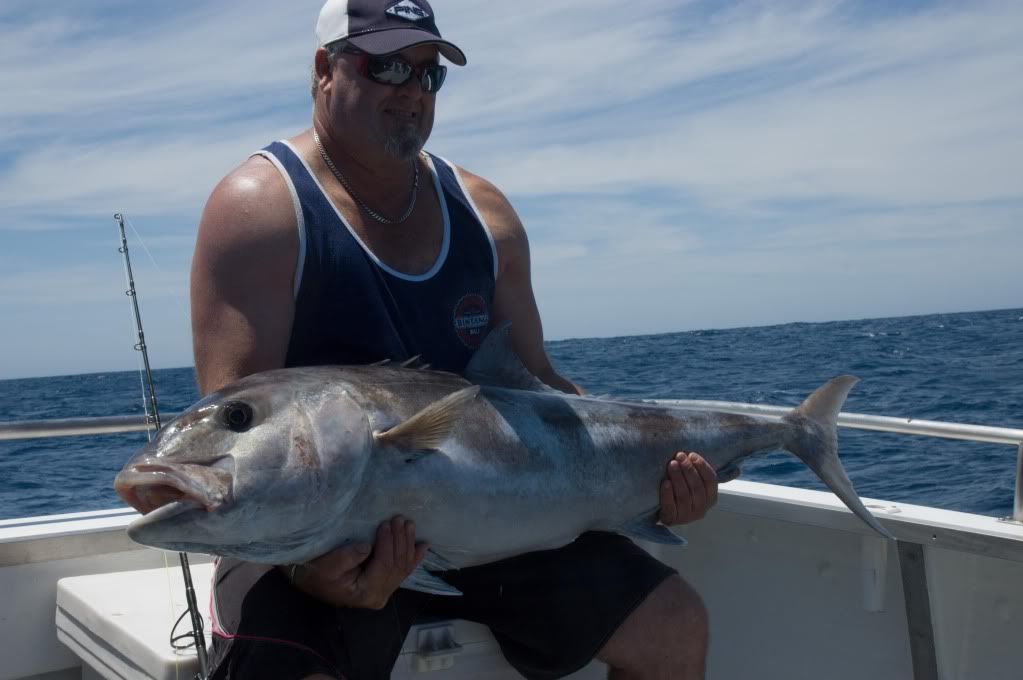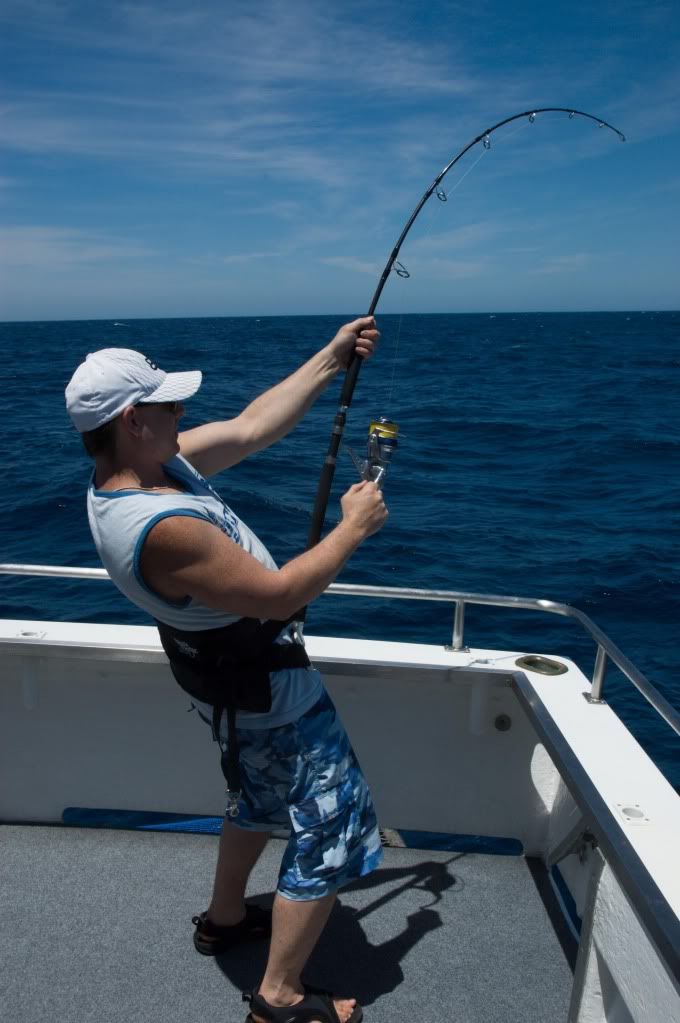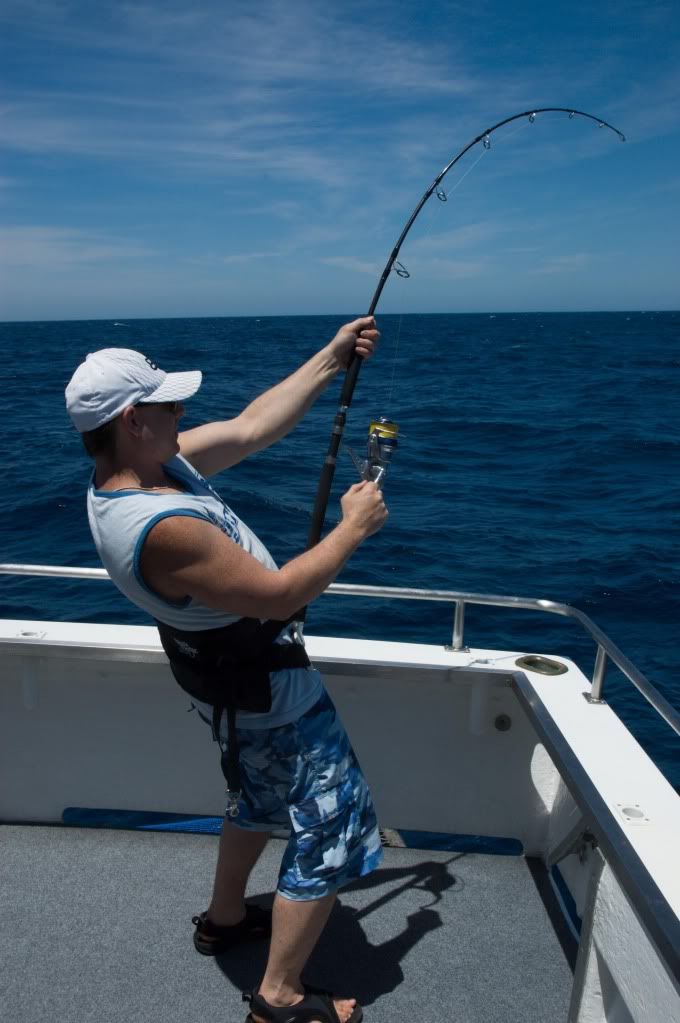 A well fought catch lost in the final stages to an estimated 4 - 5 metre great white.......sorry about the pics but it didnt hang around long or surface to get good shots...
And what the noahs ark left behind....
I dont usually bother putting too many photos up as its a pain in the arse on this sight to get the sizing right etc so my apologies of this doesnt work right, if anyone wants to add to it your more than welcome ;P
Cheers, Kane
____________________________________________________________________________
Gooooone Fishin!