Slow day saved at the vinegar stroke
Submitted by JohnF on Sat, 2015-08-08 11:25
Me an Bodie headed out yesterday, plan was a deep drop given 4 out of the 5 forecasts were looking great.......you guessed it, the 1 out of 5 that said it would be shiiite was spot on.
Ended up bashing about on the 40's with a dirty northerly wind getting rained on and generally wishing we were at work.....by lunchtime we ended with a few size dhuies for dinner and a nice sambo on the light PE 1.2 gear for Bodie which took a bloody age to get in....in fact Bodie did most of the damage, I was a generally bystander......
After seeing a gap in the clouds after lunch and the wind dropping right out, we made a dash for the deep drop in very confused seas. Despite 5 knot winds out wide for several hours before the westerly came in, the remnant slop made it almost impossible to sound in the deeps, so all we could do is a couple of blind drops for a few greeneys and a knifejaw. As the sun was getting low and the westerly had come in, we decided to give up and headed home.
With the sun getting close to setting and still a long way from home, we came across this new spot. Always happy when you find new spots like this steaming home at 23 knots.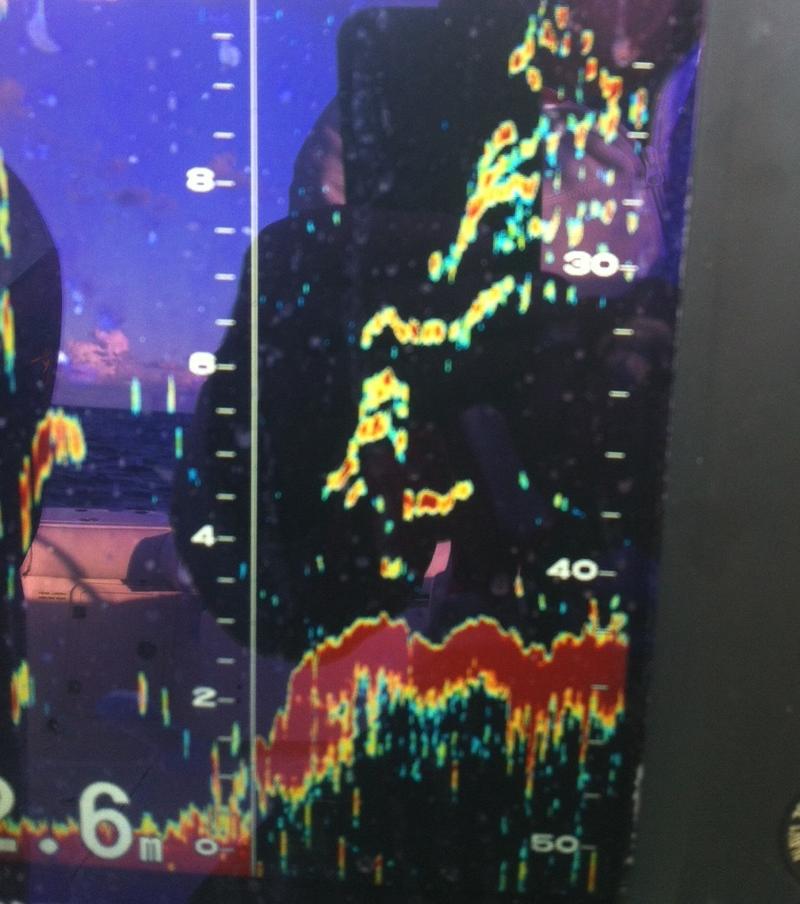 Although we were all packed up, there were no questions asked, we both got our PE2 jig gear out and thought we would have some fun. Wrong. After hooking up immediately, we were both dominated. I got the PE3 gear out....dominated and bricked again. Out with the PE4 for me, PE5 for Bodie with drags tightened right up, and it was on. Fish were not huge but man they were fat and went hard in shallow water. Friggen hectic 30 minute session where we had multiple double hook-ups which had to be cut off as the sun had set and it was getting dark with a long way to go home. Got a few pics of Bodie in action whilst releasing my fish.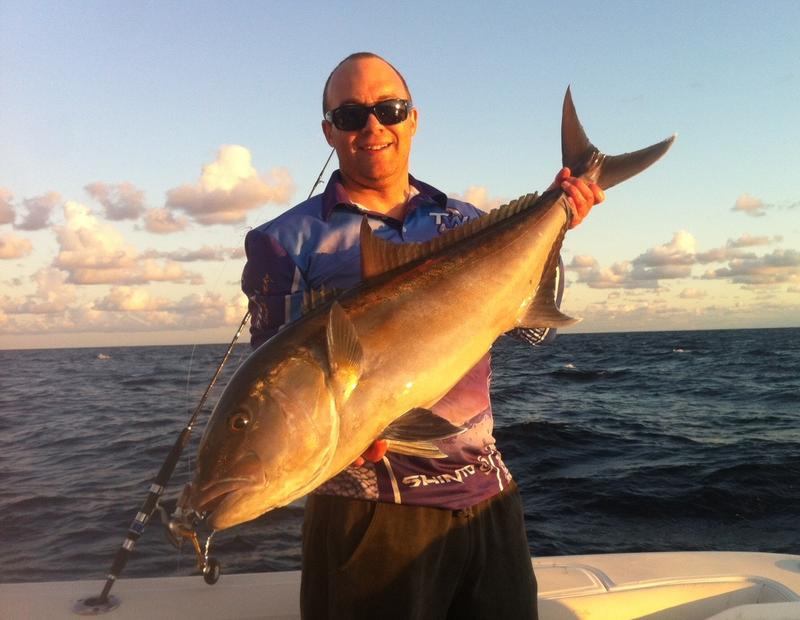 Fun way to end and otherwise slow and sloppy day.
____________________________________________________________________________
Boston Whaler 235 Conquest......getting the flogging it was built for.