Burley Bomb
Submitted by Albee Mangles on Mon, 2008-06-02 20:45
Here is a simple yet effective way to make an all purpose Burley Bomb. Keep in mind i designed this primarily for beach fishing. All the parts for this are bought from the plumbing section of any Hardware store.
You need one 500mm long piece of poly downpipe, one end cap, one threaded end-cap, and one threaded neck. Also a large snapper lead, some wire, glue, and some other basic tools.
Glue the tube together, and cut/drill your drain holes. I used a 5" grinder with a 2.5mm thich cutting disc to do the side slots. It takes a lot less time than drilling a heap of holes, and they let out just the right amount of ooze.
"Tie" the snapper lead to one side of the tube using wire. Notch the lead with an old knife to help keep the wire in place. Offset the top fixing point on the same side as the lead is fixed too, this will help it keep its place in the surf and stop it rolling excessivley and tangling the fixing lines.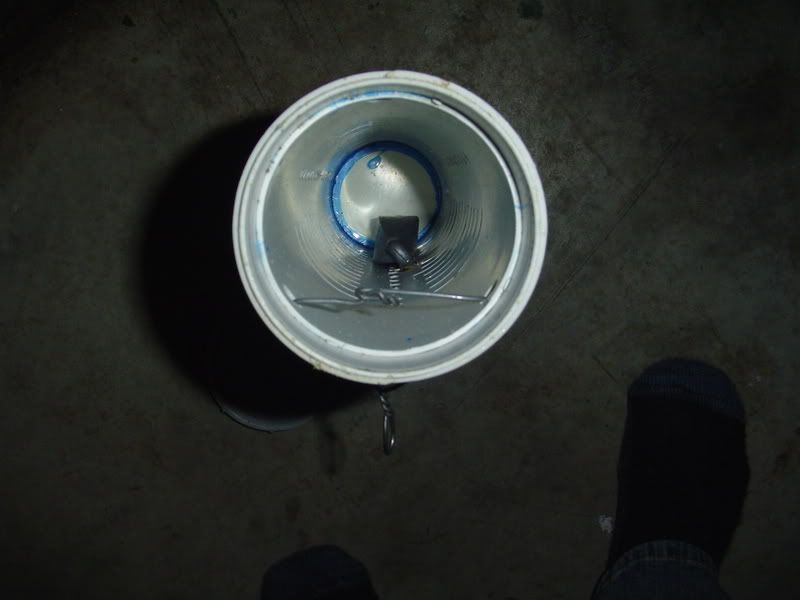 As you can see by this pic, the lead is at the bottom side of the tube, and the fixing line is offset attached to that side also. You can see where the lead is "wire-tied" to the inside of the tube, and also where the wire fixing loop at the top is offset on the same side.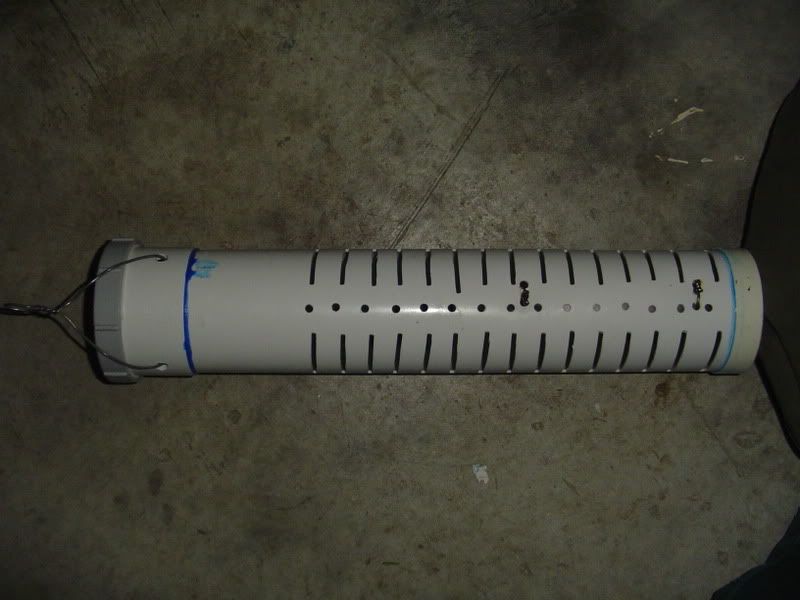 Here it is in action. I use a combination of either mulies, fish frames, excess bait all chopped up, with the large burley pellets that look like chook feed, and a healthy pour of Tuna Oil. Redose the tuna oil on the hour, replace all after about 4-5. It usually just rolls up and down, and the "chook pellets" slowly break down, they also double as a nice soak for the tuna oil.
Works a treat!