exmouth 2017 gets a tick
Submitted by gillyL on Thu, 2017-04-13 20:37
targeted species for this trip where billfish and ruby's. ticked of both in what was a great trip away. had no real desire to fill the fridge with fillets
we lost 3 days to weather but still managed to push on and scored some great fish.
went 1-1-1 on sails and 2-2-1 on blues
handfulls of ruby's and a solid 18kg 8 bar
by catch trolling was 2 wahoo one of them was a hooter of a fish needed to be bent in half to fit in the big esky
no real shark problems had a few circling the boat but only lost 1 fish to sharks
chrisG hooked and fought a well WELL over 200kg blue for just over an hour before the little tld 25 couldnt take no more and the blue decided to take 400m of line straight down giving us no choice but to try and lock up the drag and unfortunatly....pop. the reel was to hot to touch after the run that finished us off
the other 2 boats in our convoy struggled till late in the trip with dirty water but managed to clean up on macks last couple days
not nearlly enough photos but to much high fiving and beers
huge thanks to matty for leccy reel usage and a massive thanks to mick and the team at shore catch, your time and effort sorting our bait was much appreciated
thanks to all the members ive hassled for tips and techniques as well
next years already booked bills bills and more bill fish

thanks for reading guys,
spent all day throwing my guts up but late in the day and after a swim with the sharks to refresh we hooked this sail and it put on a nice show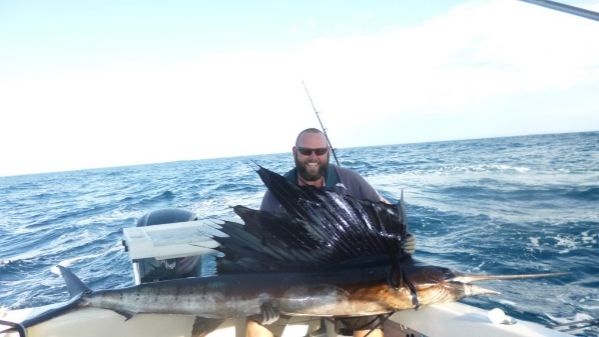 my first ever marlin had me grinning for days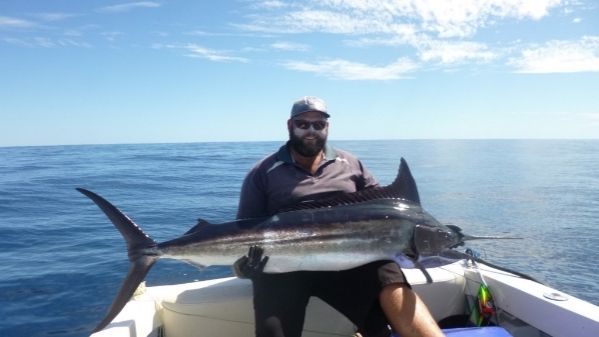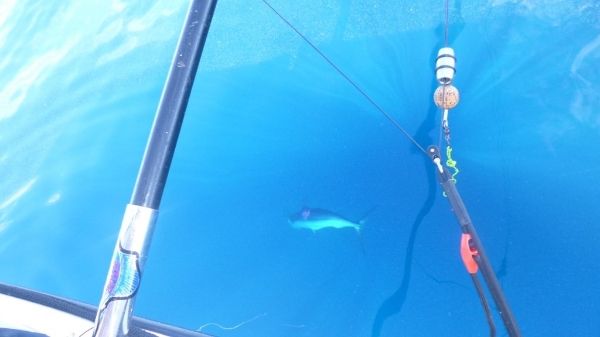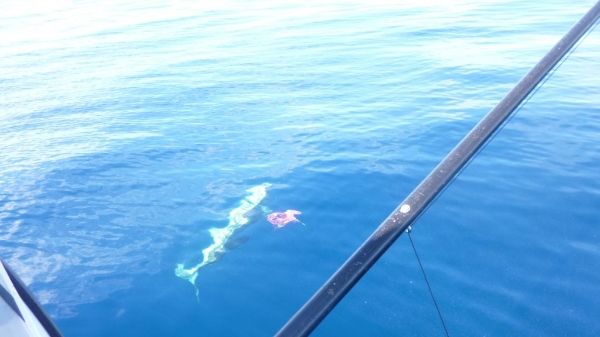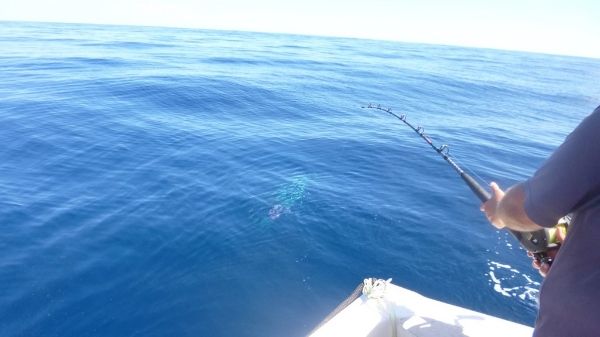 chris getting worked over by a big marlin on the smallest reel of the fleet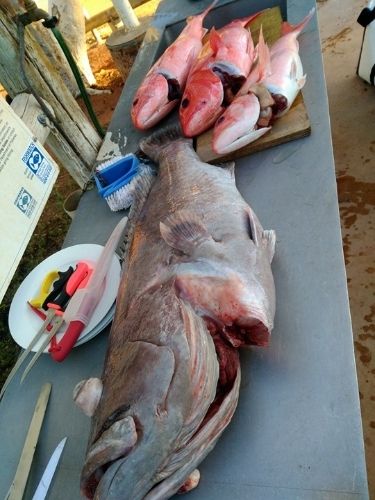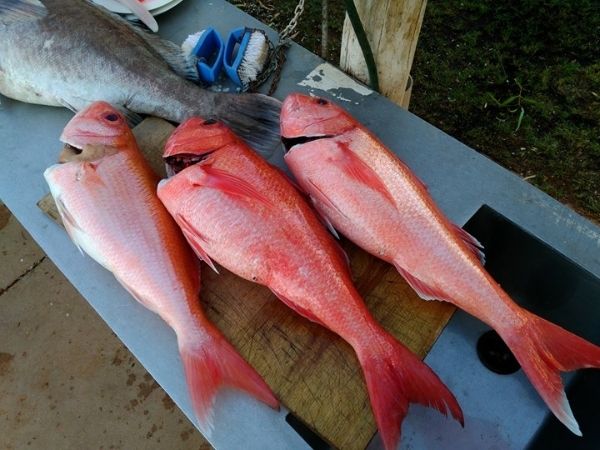 lay day shallow water fun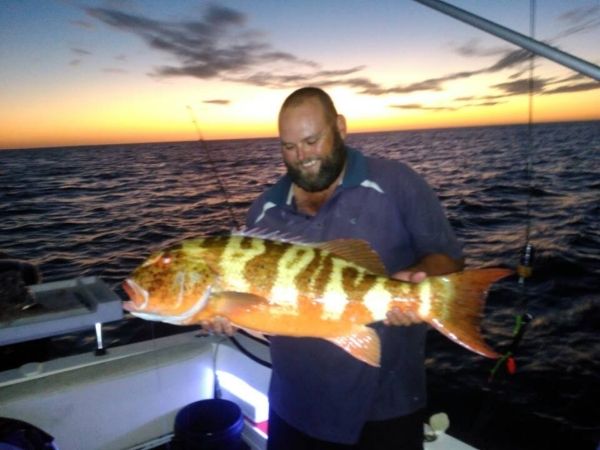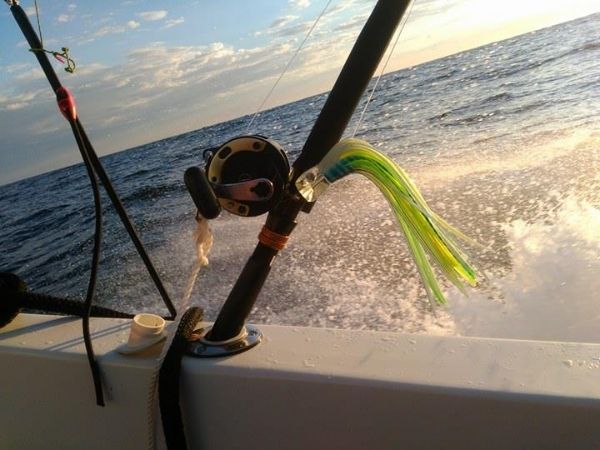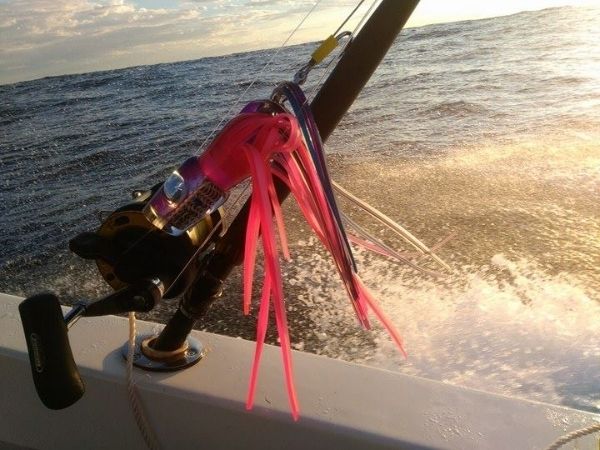 ____________________________________________________________________________
lucky i love to fish because i cant catch any.
BM294