Fishwrecked in the snow!?!
Submitted by Pete D on Mon, 2008-08-18 10:45
Had an awesome time in the Snow last week at Mt Buller with the familiy.  Great skiing and no injuries apart from a few bruises (so no gory photos like KC's).  Our 4 yo had a cracker of a time (as would be expected).
Met a fellow member on the mountain -   He was abit cold and didn't say a lot though.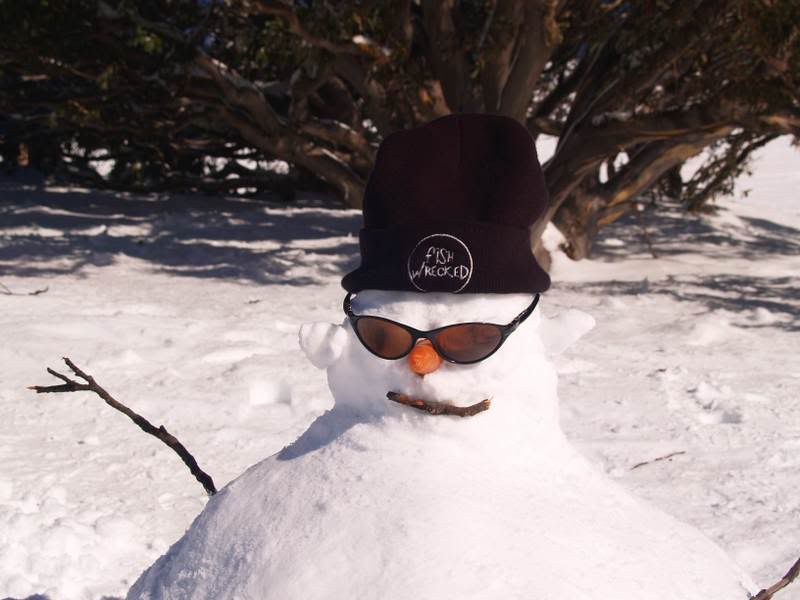 Snowed in;
3
Snow storm;
All good;
Up and away;
Can't wait for the next trip to the snow.  Back to the fishin' for now.
Cheers Pete