A little Brassy Session
Submitted by PilbaraBrad on Tue, 2011-05-24 09:57
Mark and i spent some time chasing brassy trev's on some of our smaller gear the other day. The weather was glorious and it was a good opportunity to try out some of our new toys. Hopefully once this next high pressure system passes we will get a chance to get over to the montebello islands and give our gear a real work out.
Best lures were the Stick Shads and the Flat shads in sinking models
I got a new Nitro Viper the other day as well, i was prtty happy with how far it was able to cast. Mark was using a new Interline, lets just say i couldnt get used to the fact that a rod had no guids, it does have a great action though as you will see in the pics.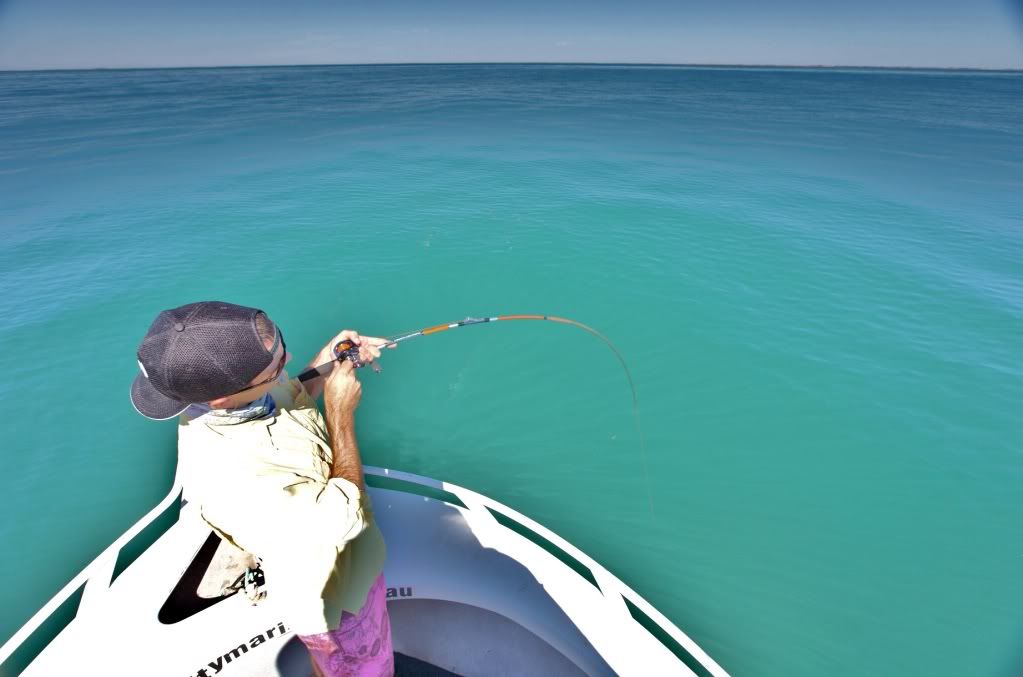 The strange but cool interline, MD hooked up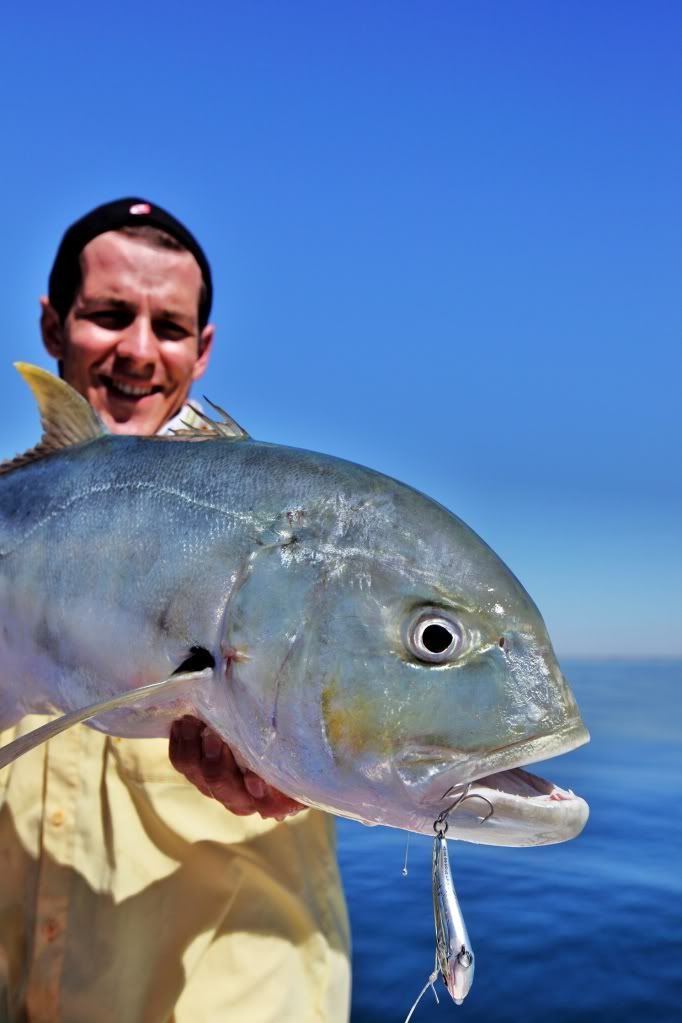 the result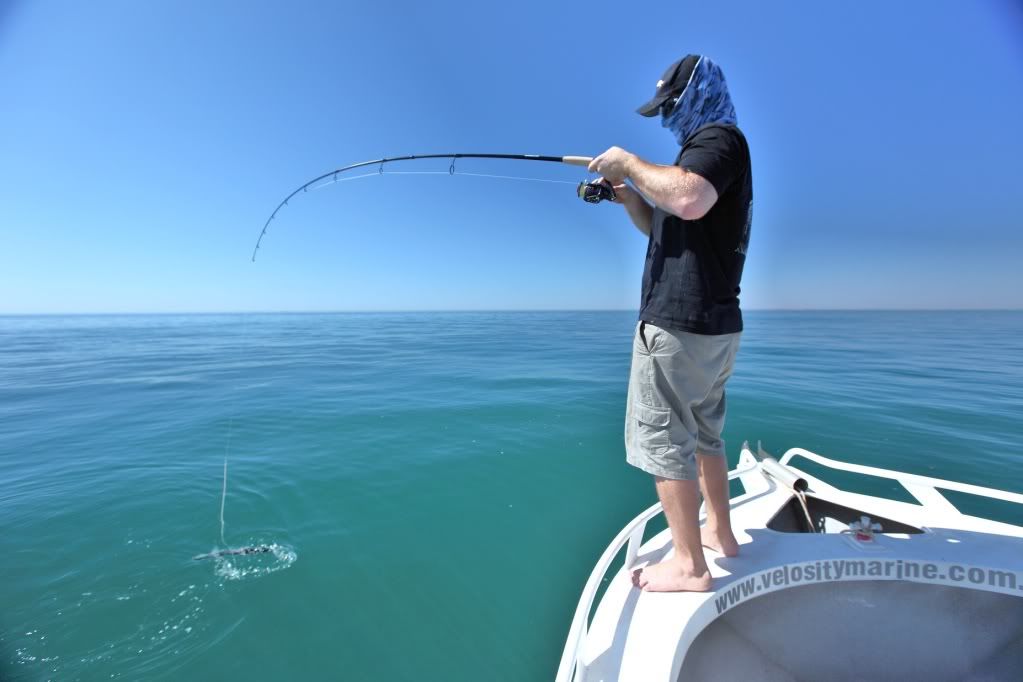 the viper