Loving the Port Hedland Barra
Submitted by PilbaraBrad on Sun, 2010-12-12 16:01
Well i went for a last minute solo saturday night mission to see if i could get a few more barra. The evening started off promising with a nice fish in the low 60's taken casting a lure as soon as i arrived. After that i decided to go and get some livies before the sun set and settle into an old fav spot. I cast poppers around for a while and managed to drop another 2 fish, on of which would easily have gone close to 90cm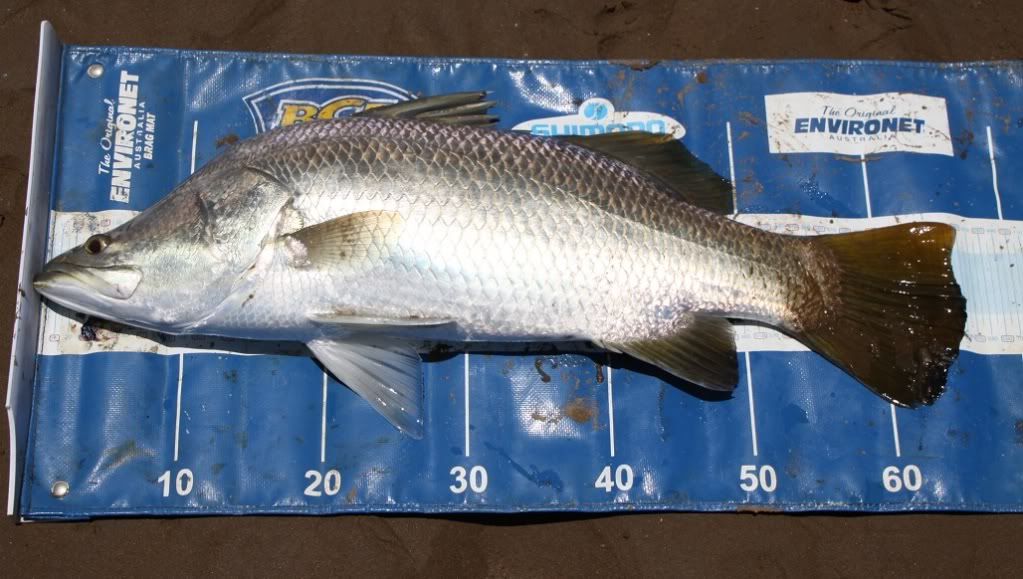 first of the session
ahh, not to worry. Next i connected to something large, i new it was large becasue there was just enough light to see it jumping near the rockbar. I was on my own so after the long battle it was dificult to net the big girl. Much to my delight it broke my PB (the 112 from two weeks ago) and went 117cm. It was a horse. Again becasue i was on my own i only took a couple of quick brag mat shots so i could get the big girl back in the water. Awesome! I celebrated with a few gold cans.
Managed another small barra and a couple of jacks for the rest of the night. Made my way back to the ramp at midnight. Gotta love the Pilbara!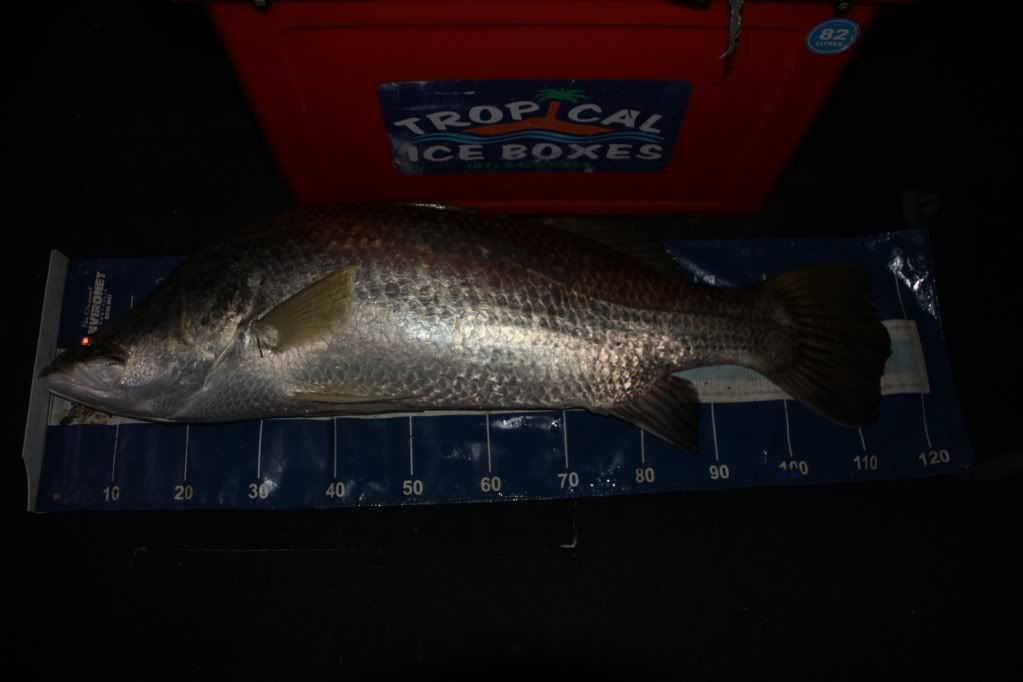 new PB 117cm, released!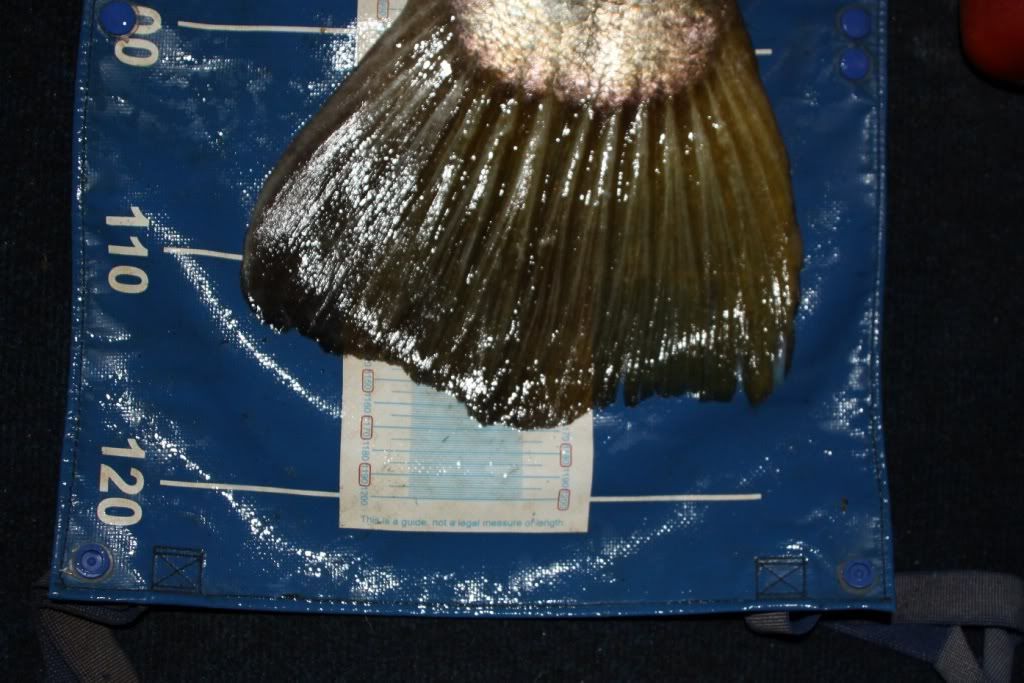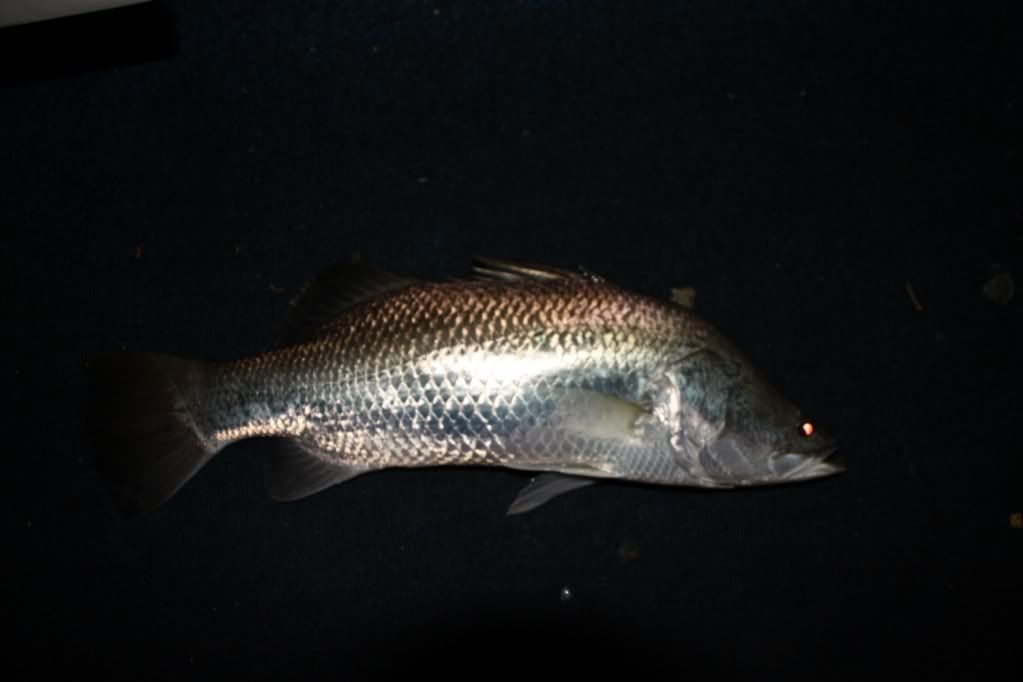 small baz