Micro Jigging
Submitted by Uluabuster on Tue, 2015-04-14 22:16
Went out to FFB a couple of weeks ago to do some micro jigging. Caught some fish and it was extremely fun when a sambo took off on Pe0.6!
Outfit used was : Gomoku Keiryu (Green) PE0.4-1.0 ( yes, the much dreaded Gomoku in WA! Lol!!)
Shimano Complex Ci4+ 2500S F6 fitted with Stradic Ci4+ 2500 spool ( for more line capacity - I reckon I put in almost 300m of line! Didn't expect the spool to be THAT deep!) and retrofitted with Stradic Ci4+ EVA knob.
Line: Suffix Versa Game PE0.6 (14lb) 150M + various used braid as backing
Leader: Ofmer Fluro Carbon 15lb
Twin Assist with tinsel
Jigs ? - Various, too many to list. I try to deflower new jigs every trip out.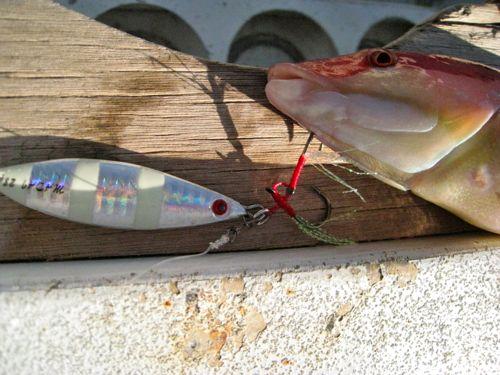 They say jigging catches less desirables - key word here is LESS! This one is caught on 28g slow-fall model.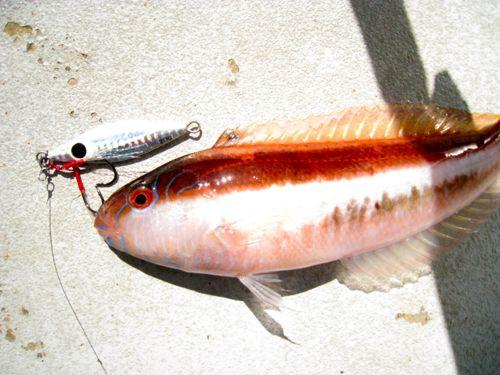 Anothe undesirable.....falling prey to Ocean Attitude Tamban jig of 20g
Poor man's coral trout! This is a keeper.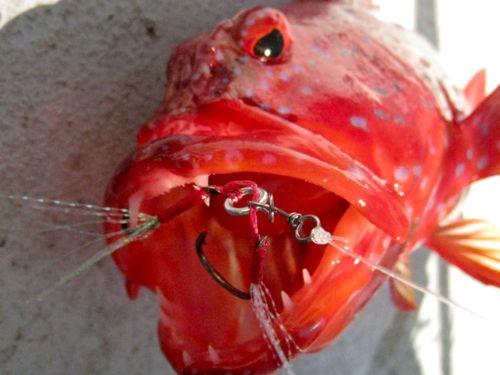 Notice the absence of a jig in the terminal ? Was trying this new clip called Mustad Fastach clip as I was getting lazy to fiddle with tiny split rings. The jig can be slotted into the wire loop of the clip easily but somehow, they went missing when the fish was landed. I lost 2 jigs in exactly the same way. Jig jig hook-up! Fought all the way to the surface and there's only fish and assist hook, no jig! The wire loop would still appear attached/closed but the jig would be missing! I have since learn to do without these clips...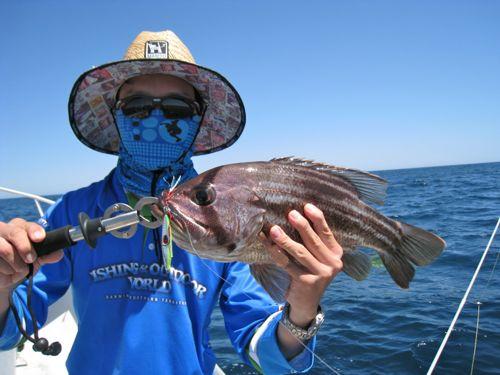 Baby dhu struck this Senses slow fall jig of 28g. This one went back to the drink straight away!
This is actually an Iron Candy casting metal. Tried jigging with it and got the stamp of approval from Mr. Sambo!
" Hello, I am Mr. Sambo Junior"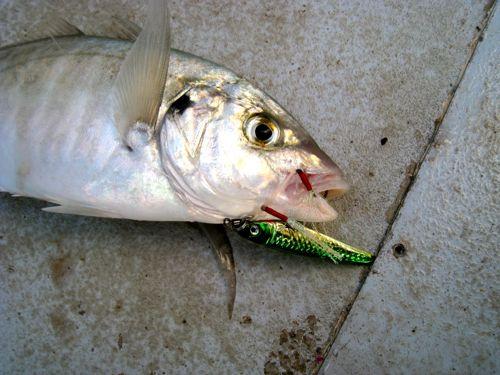 This is actually a $3 Gillies' jig of 25g. Bought this almost 15 years ago and stayed in my tacklebox the entire time! It finally saw day light and proved its prowess big time! Landed 4 species in succession!
Love it when a cheapo works! :)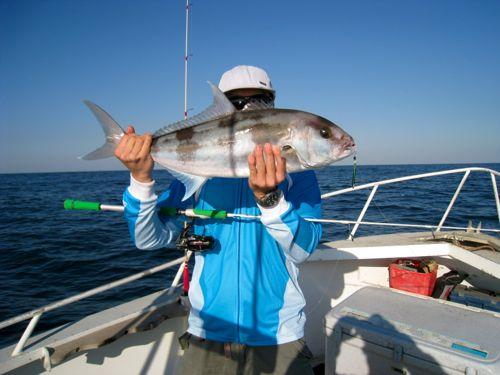 This sambo too was landed on the el cheapo and took me a while to subdue.