SITE HELP - Posting Single Images - Via New Thread
Submitted by Dreamweaver on Tue, 2008-09-02 07:16
OTHER SITE HELP
For a list of other HELP topics, including an introduction to posting and computing terms, refer to this Index Thread
INSTRUCTIONS
This is pretty straight forward. Typically, this method is used when you just have one image that you wish to post up and optionally (or not) add some text. You may (as has often been done)just want to post the image and let the title of the post say what you want to say. It's your choice.
With this method, the image is uploaded (copy transferred from your PC) to this site.
NOTE - If you are going to post an image or images, and follow these instructions as you do it, then it suggested you open two sessions of Fishwrecked and display this post in one, whilst you perform the posting in the other. I find it easier to open two separate browser sessions rather than two tabs within one session. Then you can use ALT/TAB to toggle (swap) between them.
STEP 1 - On the LHS of the site is a Create Content item, if this doesn't show two items (Photo and Forum Topic), click on this to display these: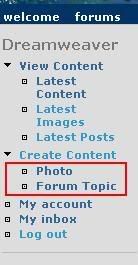 STEP 2 - Click on the Photo item - the following screen is displayed: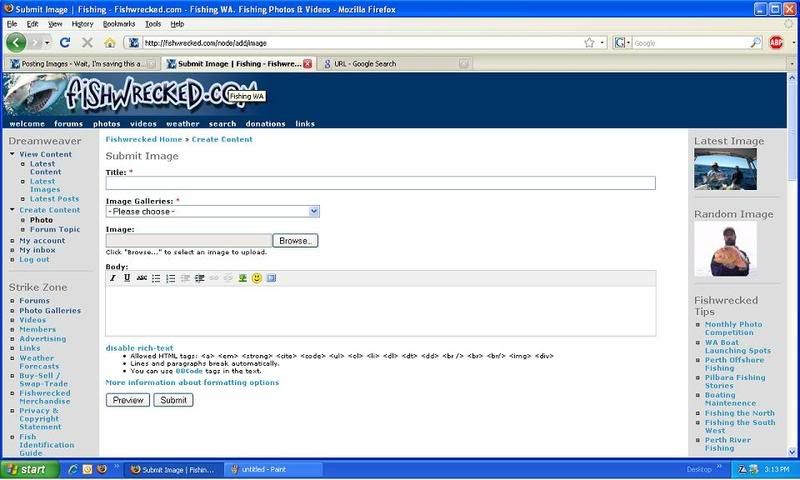 Complete the Submit Image screen:
STEP 3 - TITLE - Type your desired title in the box below where it says Title
STEP 4 - GALLERY
- Select an image gallery - this tell the site software where to store your image on this site. Click where indicated on the following diagram:
- A drop down list will appear: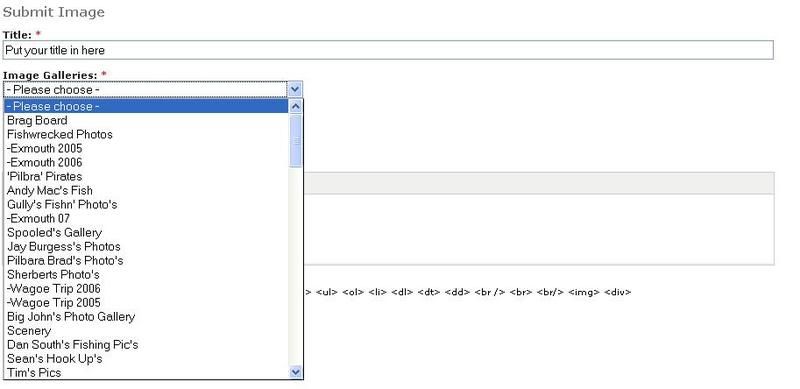 Unless you have had Adam set you up with your own photogallery (you'll need to send him a PM request), you'll need to select one of the general galleries - for example fishwrecked photos: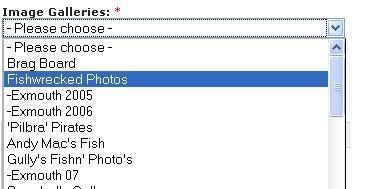 Simply place your cursor over the desired gallery and click on it. The Images Gallery field will now be populated (fill in) with desired glallery:
STEP 5 - SELECT IMAGE TO UPLOAD
- Click on the Browse button to the right hand side of the Image field:
- Assuming you are using a Microsoft Operating System you will see the following dialogue (screen):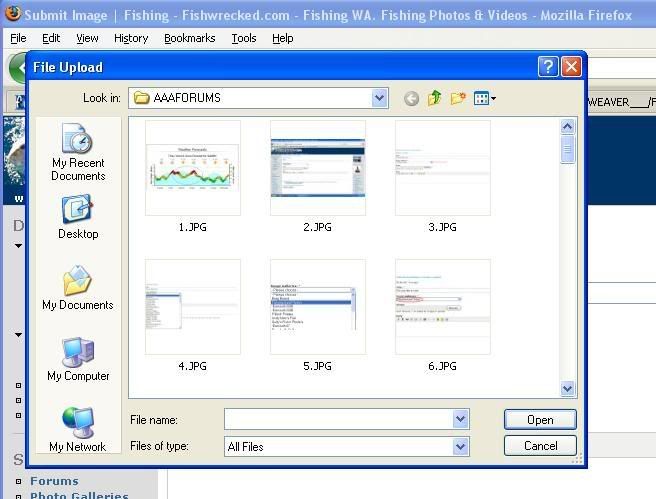 - Simply browse to your desired picture, click on the desired item (see note below) to polulate the dialogue file name field with the desired image, then click on the Open button within the dialogue - the dialogue will dissapear and Image field in this site's Submit Image screen will be populated with the location of the image on your PC: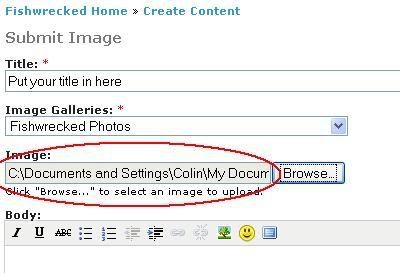 NOTE - What will be displayed in your File Upload dialogue, will depend on how you have the directory of the folder that contains your image set up. Whether you display details, thumbnails (small images) etc.
STEP 6 - SUPPORTING TEXT - Now, if you desire, type in any accompaying text in the Body field of this site's screen: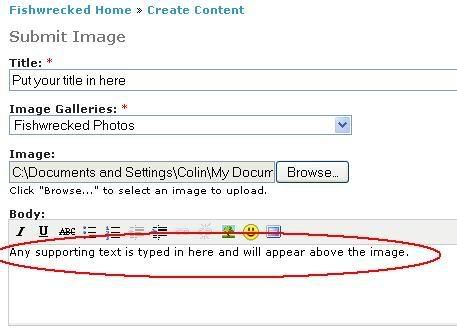 STEP 7 - POST YOUR IMAGE - Click on Submit button :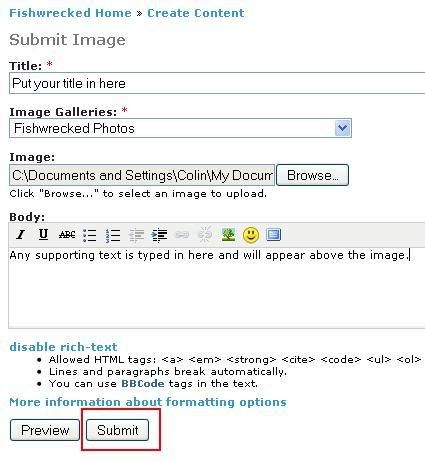 CONGRATULATIONS! You've just mastered how to post an image.
____________________________________________________________________________
Soon to be de "dreamweaver" ed!