Dream comes True ****now with pics****
Submitted by CCC on Sat, 2011-06-18 22:38
Well where to start......Been dreaming for years about doing a trip in the Kimberley. You know, Malcolm Douglas style. After years of dreaming it became a reality a few weeks back.
Started planning some time last year, a thousand thoughts running through my mind daily but a week out from leaving for our trip the last questions closed out. Now just to shop, pack and go. Packing was interesting as we are going in my boat, a 5.8m Chivers centre console. Once I got all the gear together the realisation that it won't all fit and my mate Adam still hasn't brought his gear over. Time to start culling.
All packed and ready to go, 6am start for the 800km drive to Derby to launch. Had thought about launching from One Arm Point but not keen on towing the boat over 200km of dirt road.
Arrived at Derby Caravan Park with the sun still up. Organised with Ian, the guy who runs the park, for a bay to leave the rig all hooked up and ready to go. Then we head to the pub for a meal.
Launch at 7am and Adam runs the car and trailer back to the caravan park. Ian kindly offers Adam a lift back to the ramp.
Weather Gods on our side for the 2.5hr run with the tide up King Sound heading for Hells Gates!!
As we head up the Sound the water clears up, it about knows that you can't wipe the grin off my face. A saying that starts today and stays for the rest of the trip - 'HOW AWESOME IS THIS WEATHER'.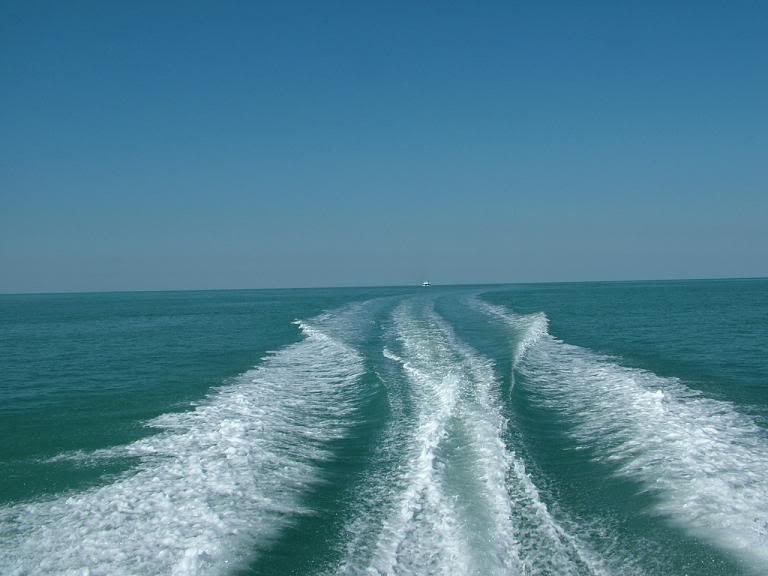 We get to Hells Gates about 1/2 hour after low tide. Need to negotiate a small channel that's notorious for extreme currents. True to its name we approach slowly, about 8-10 knots of current in 30m of water and up ahead standing waves that are foaming. Thank God it's only 1/2 hour after the turn. As we go through we realise that we're driving up hill, the water is 1m higher on the other side.
(Shows current but nothing compared to Hells Gates)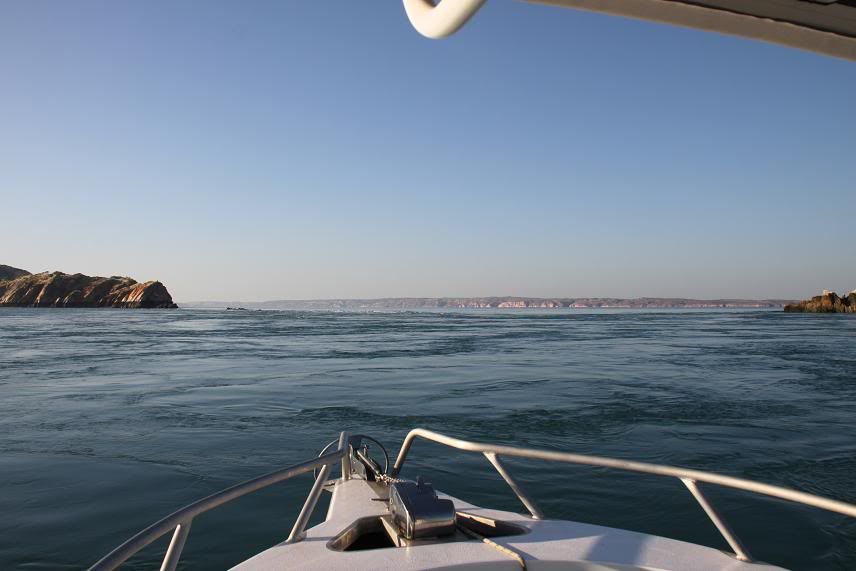 Our first look at the real Kimberleys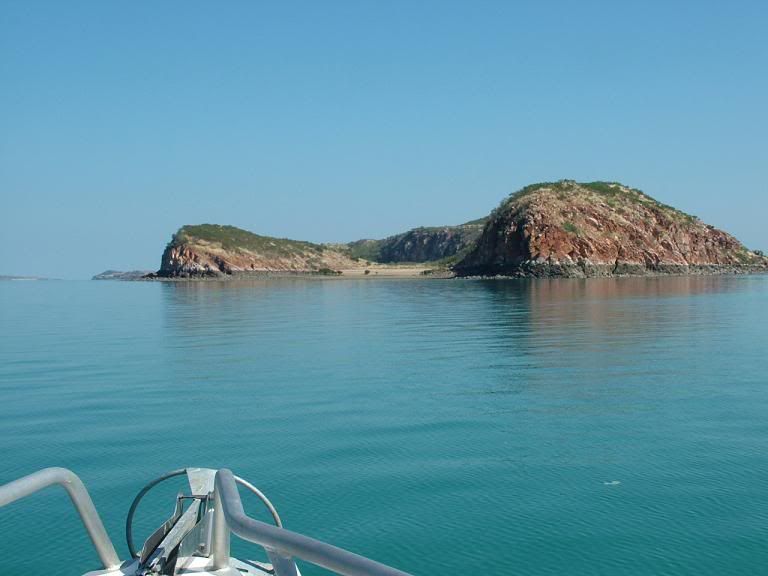 Once through Hells Gates we head for a beach where we spend our first night around the camp fire in our swags.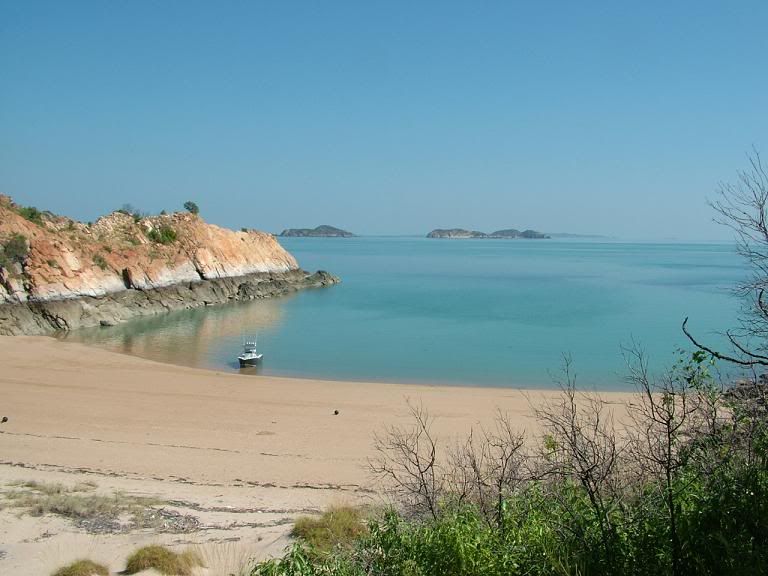 We head for a look around Cone Bay on the morning of day 2. Go past the barra farm and start exploring. We have a fish on a nice looking lump but just can't beat the sharks. This becomes a common theme for the whole trip.
The landscape up there is amazing.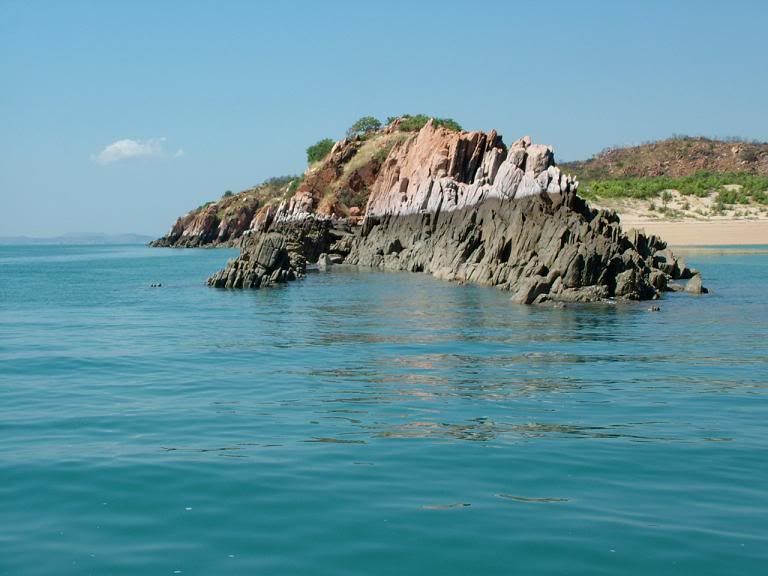 We head along to Gerald Bay to do a reef walk at low tide and fish some blue holes. Great walk in stunning country. I have no luck fishing but Adam gets a queenie that becomes victim to a shark!!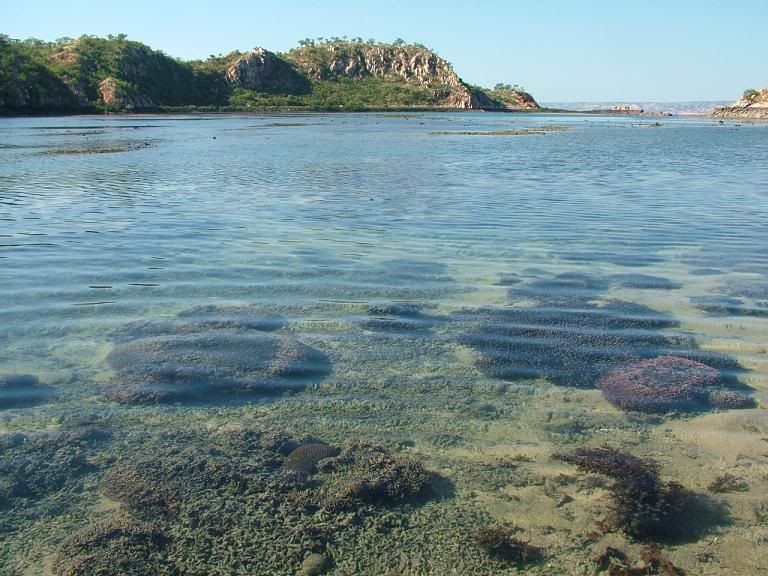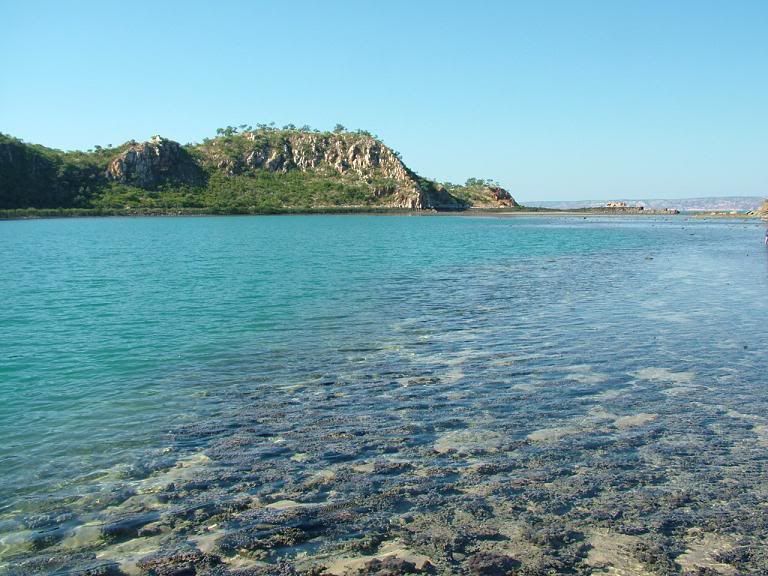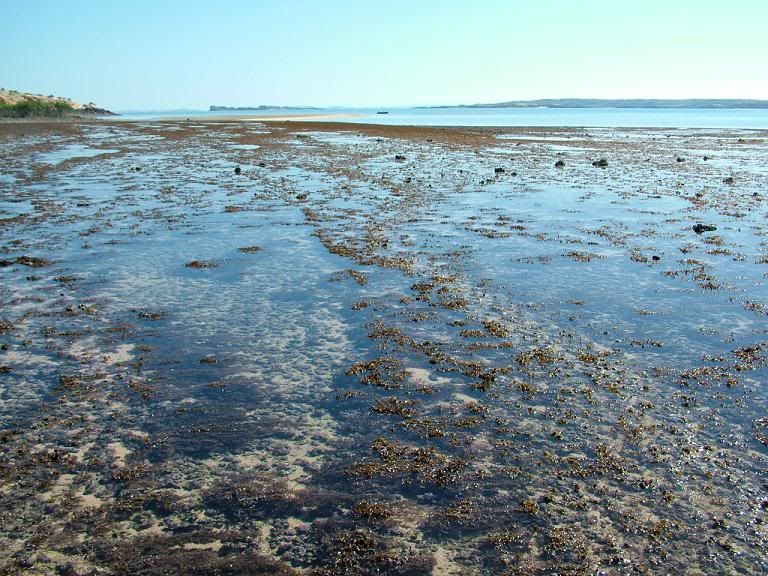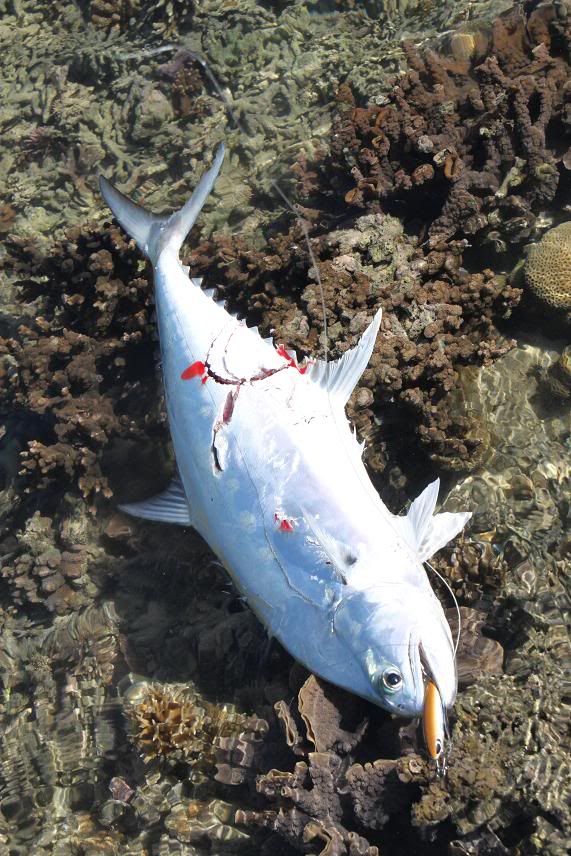 We move on to Stickland Bay. Whilst doing the research for this trip I was told the real Kimberley start at Strickland Bay. CORRECT!! This place is......Amazing. I'll take the time now to thank Jim who provided so much info for the whole trip, thanks mate!
True to form 'HOW AWESOME IS THIS WEATHER'.
Slept on the beach again but got bugger all sleep. Spent all night thinking about the boat, from now on I'll sleep on the boat; it's a little cozy but gives me peace of mind. Ah the boat, may as well give some info on that. It's a 5.8m Chivers centre console fitted with a 150hp Yamaha 4 stroke. It has a 20deg deadrise and big reverse chines. I fitted an aluminium prop for the trip just in case I find some rocks but carried the stainless prop for a spare. At least the aluminium prop gives me one life. It carries 180L of fuel under the deck and I have another 150L in jerry cans and another 200L waiting at Dogleg creek.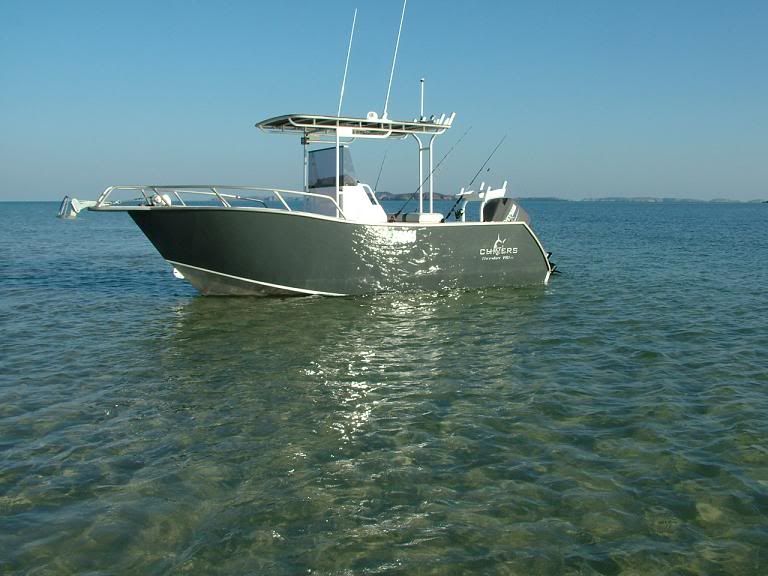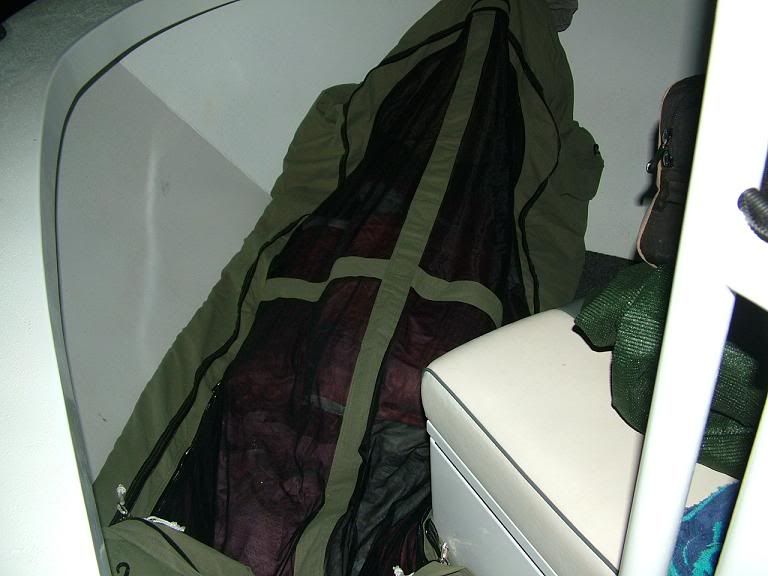 While in Strickland Bay we head up a small creek that Jim had marked on the chart as a freshwater spring (more like a waterfall). If you get up this way explore everywhere you can. We soon realise that there are heaps of springs in places you wouldn't think to look. It's at this spring that we see the only croc for the trip. I've spent time fishing the Lower Ord, Daley River, etc and was very surprised not to see many crocs. That said I'm sure they are there so we treat them with the respect they deserve.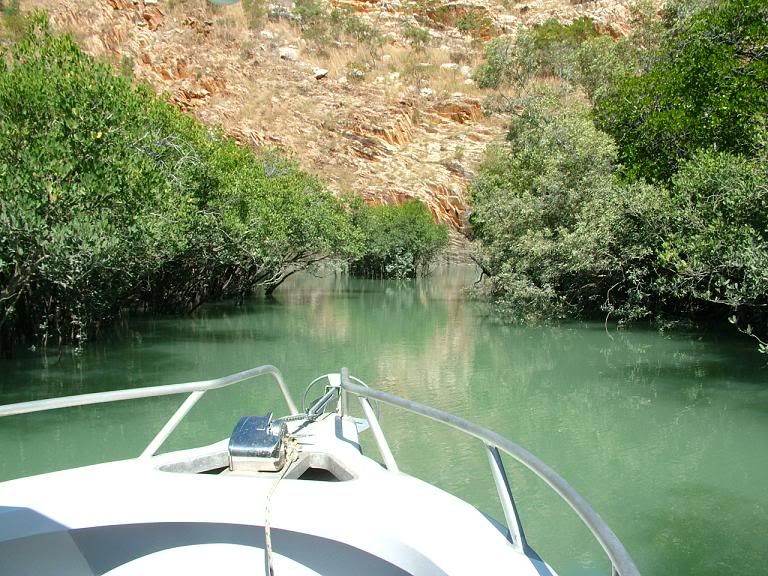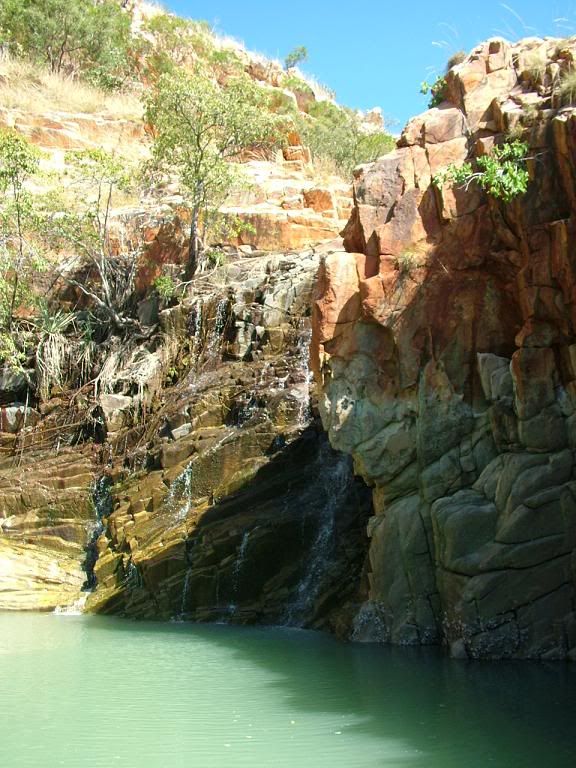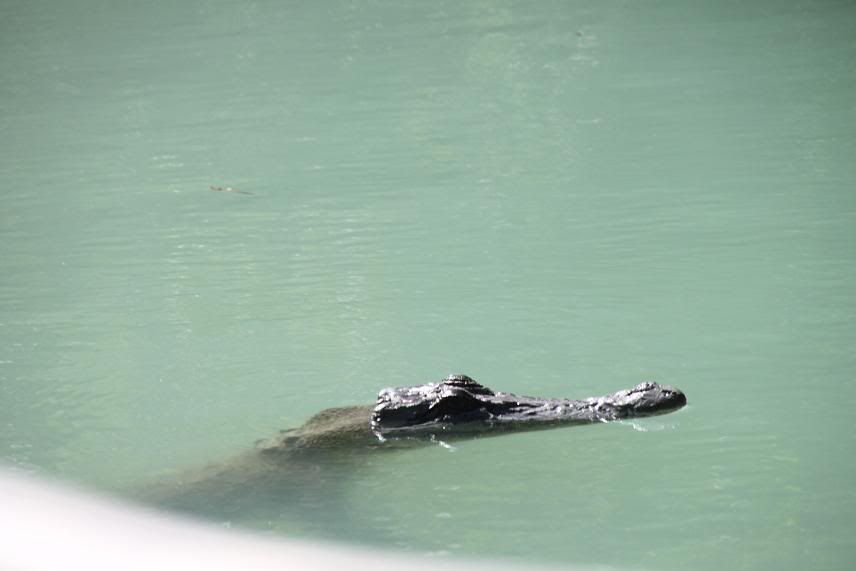 We spend some more time exploring Strickland Bay but there's heaps more to see next trip. We spend some time on Edeline Island. Interesting place to look around with some graves and bizarre weathered rocks.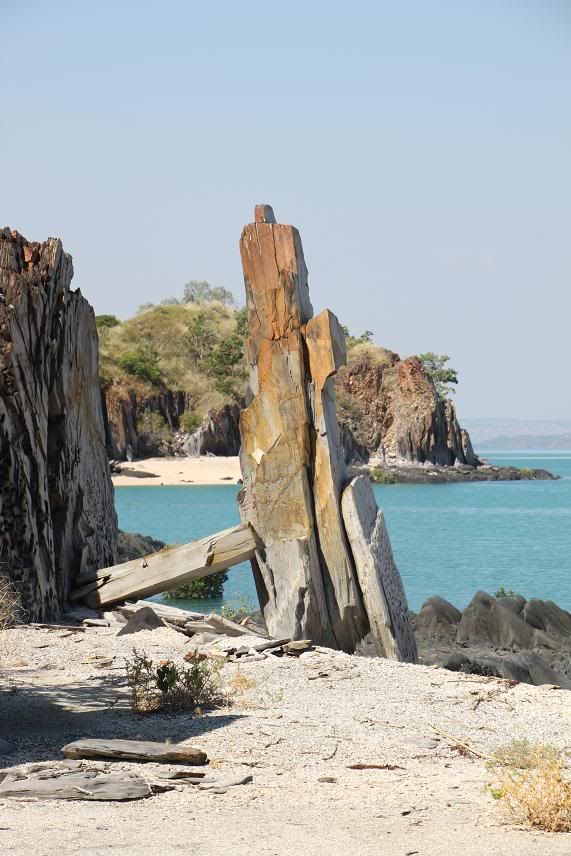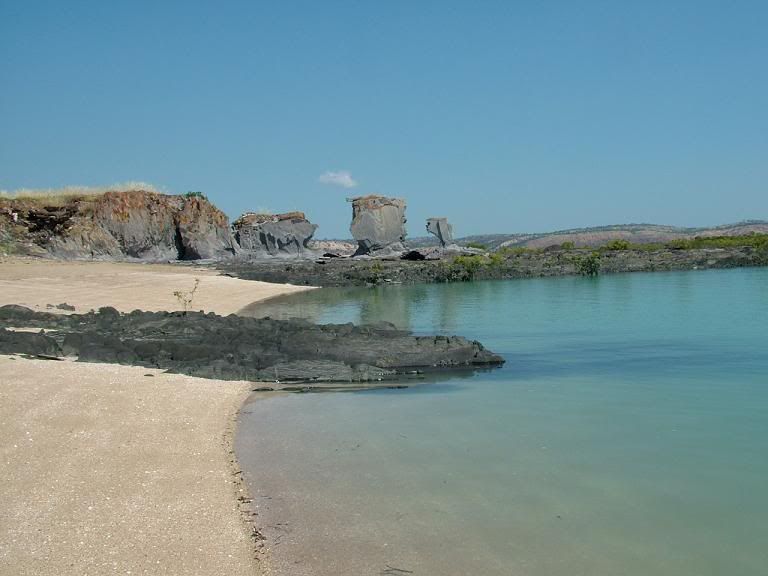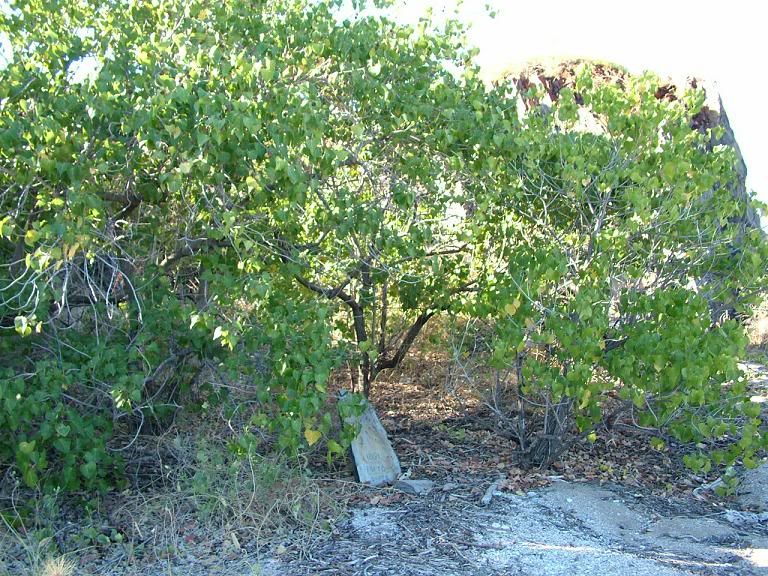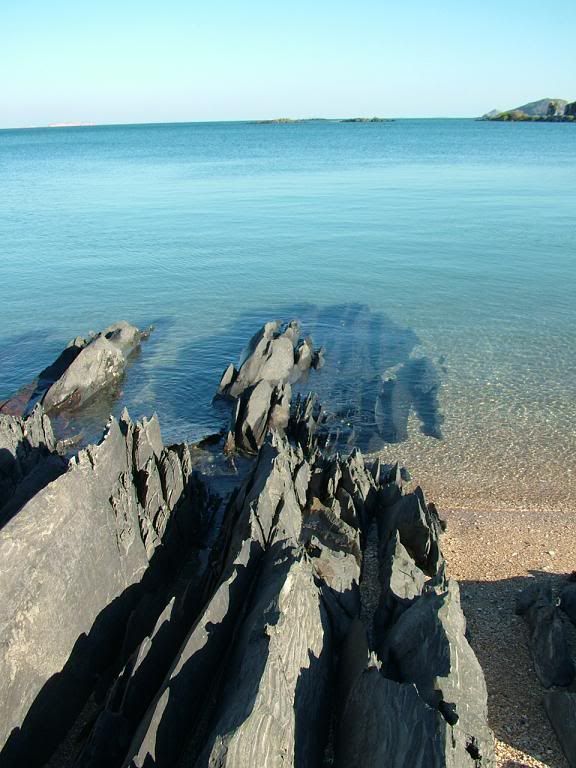 We do some fishing in the creeks and get a few small Goldies on plastic. Couple of things that are worth mentioning, the first being that we planned this as a fishing trip but barely fished. I would get to the end of the day and realise that I hadn't even put a line in the water.....bizarre, not really just so much to see that we got caught up in the beauty of this place. Second is that I thought alot about the safety of this trip, we did things like squash the barbs on the hooks so if we were unlucky to get hooked it could be easily removed. You're a long way from home.
Cruised up a fairly long creek on the top of the tide to be greeted by some nice water falls. We only ever swam in the pools that were high up, just in case of crocs.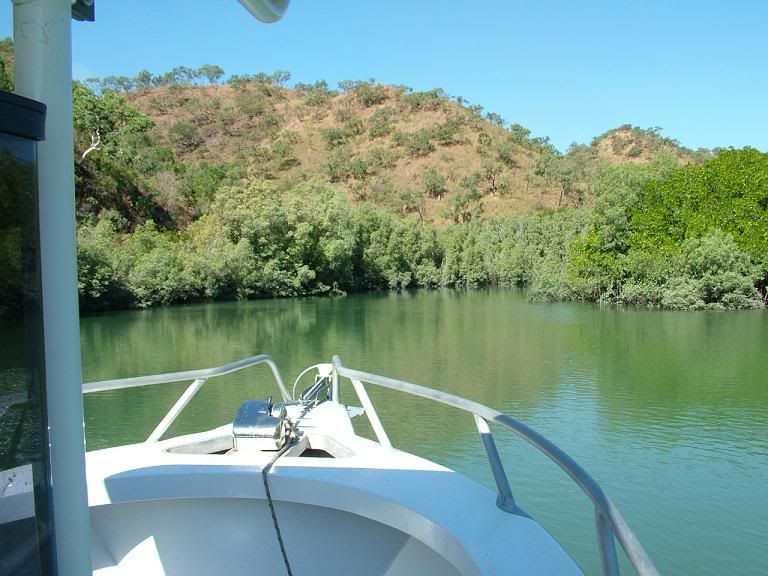 Was now time to make the run from Stickland Bay to Dogleg Creek to get the drum of fuel I had organised from CMC Barging. From Strickland we went through Whirlpool Pass then on to the top of Yampi Sound. This was the only long run where we hit the howling easterly winds. Slowed down to 8 knots, cranked up the Ipod stereo that seemed to be stuck on Pink again - I think my wife set me up for taking her Ipod away. We punched into the wind and soaked up the amazing view.
Arrived at Dogleg Creek and took on 200L of fuel, had a chat for a while then headed off to Silver Gull creek to take on some fresh water and catch up with Phil and Marion at Squatters Arms. These guys set up camp here about 17 years ago. They have put in some hard yards and now have beautiful gardens with the best view you have ever seen. There is a large freshwater spring that they have flowing into a tank that then cascades out the window and down the hill.
Marion has a jewelery shop, if you call in to see these guys be sure to bring some cash and buy up!!! I did and the wife loved it. Remember if going in to pay them a visit give them a call on the VHF as a curtesy.
It's about now that I should explain that we made the call not to bring the eski with ice to keep the weight down. That meant no beer, well almost until Phil offered Adam some home brew. Home brew in a tank with the best view you've ever seen.....life is tough!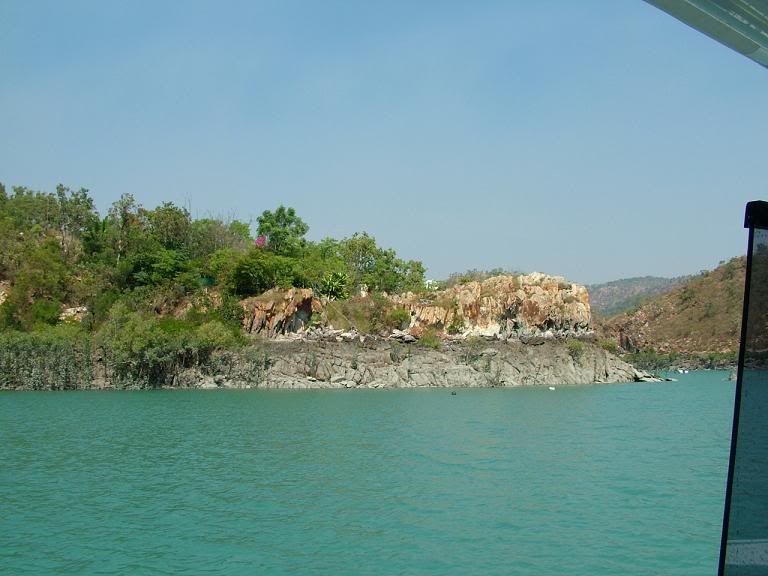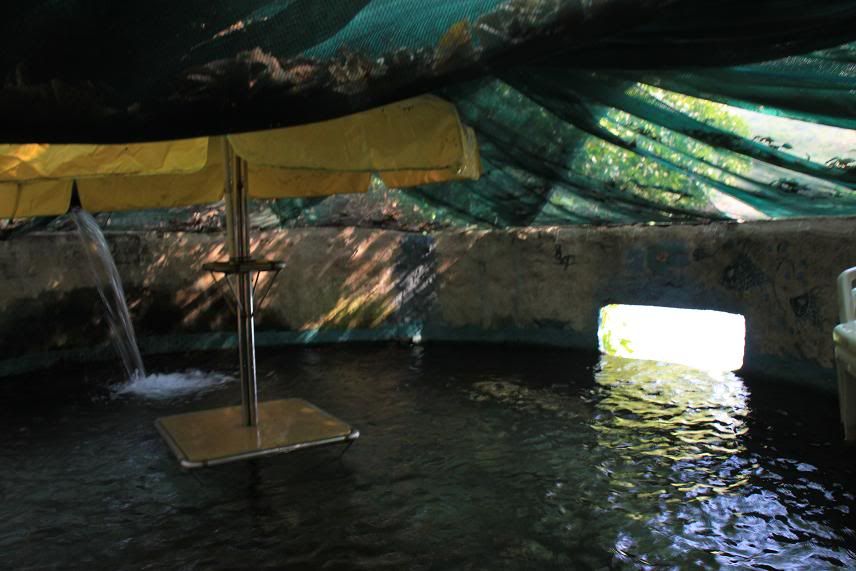 Once again 'HOW AWESOME IS THIS WEATHER'.
View from Squatters Arms.
We begrudgingly leave Squatters Arms and make camp in the boat further towards the mouth of Silver Gull creek. Wake up at first light and off to Croc creek to try to get in before low tide. We make it in and to our surprise there is a large boat tied up. Must have been a mission to get it in. We jump on the VHF and ask to raft up beside them.
This place once again blows our minds, the amount of fresh water up here is great, good to have a swim and get the salt off. The guys we raft up to are kind enough to drop us to the ladder in the dinghy.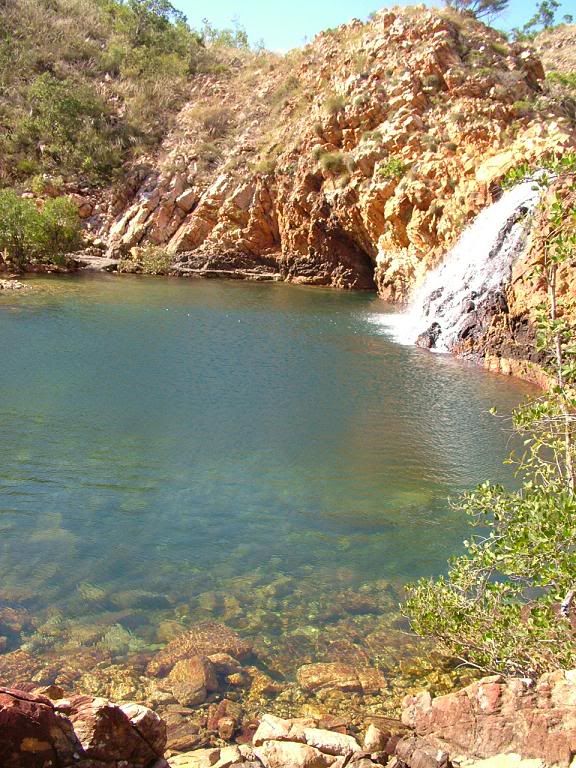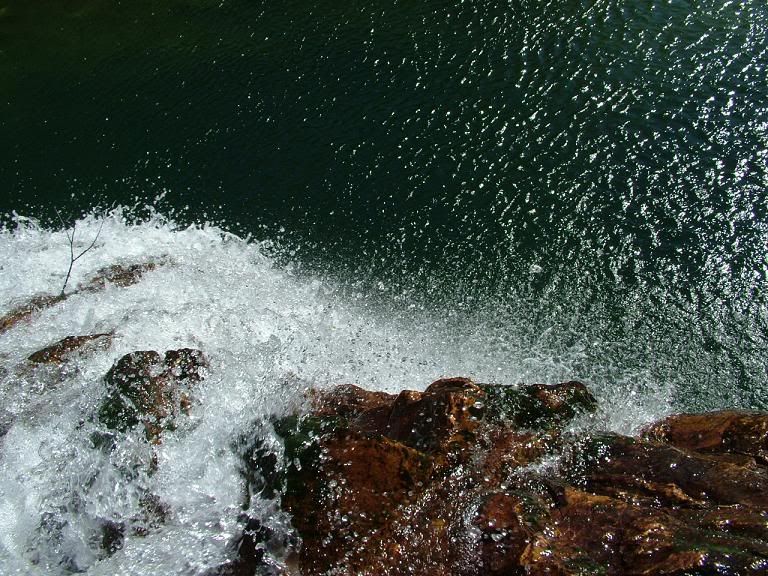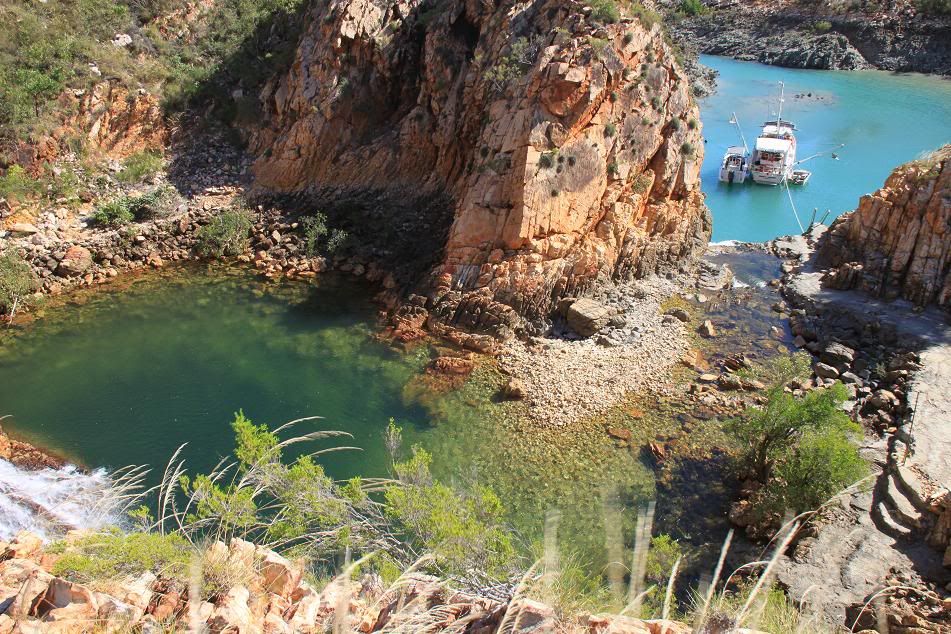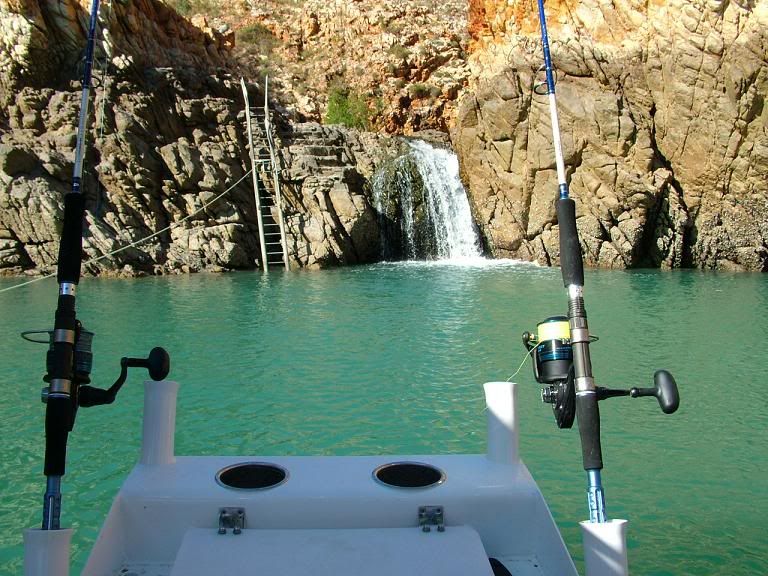 We leave Croc Creek once we get enough water too. Heading for Strickland Bay for our last night before the run home. We also need a fish.
Guess by now you know what I'm going to say 'HOW AWESOME IS THIS WEATHER'.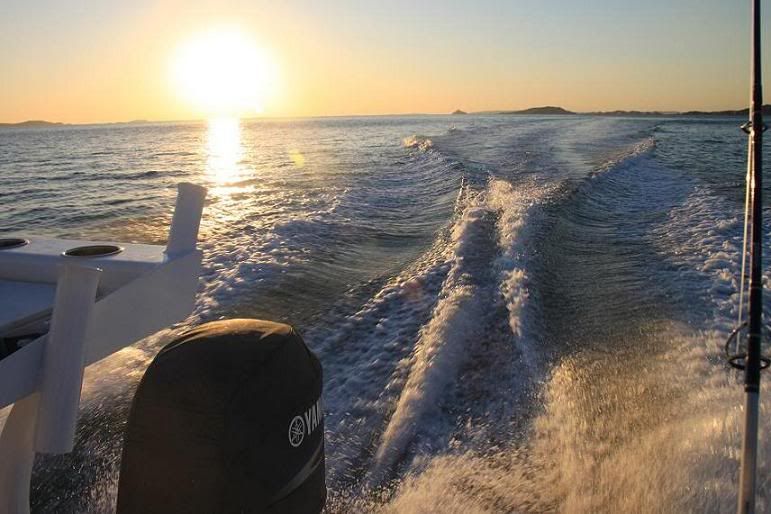 We hit a lump for a fish with about 2hrs of light left. The fish are on fire with no sharks in sight. Once the light starts to fade we head for Mooring creek to camp up for the night. Laying in my swag I think about this trip and how a dream has come true when the anchor drift alarm goes off, scaring the crap out of me. After fighting with the zips on my swag I get up to find that it was just that the tide had turned. Bunk back in for a good sleep.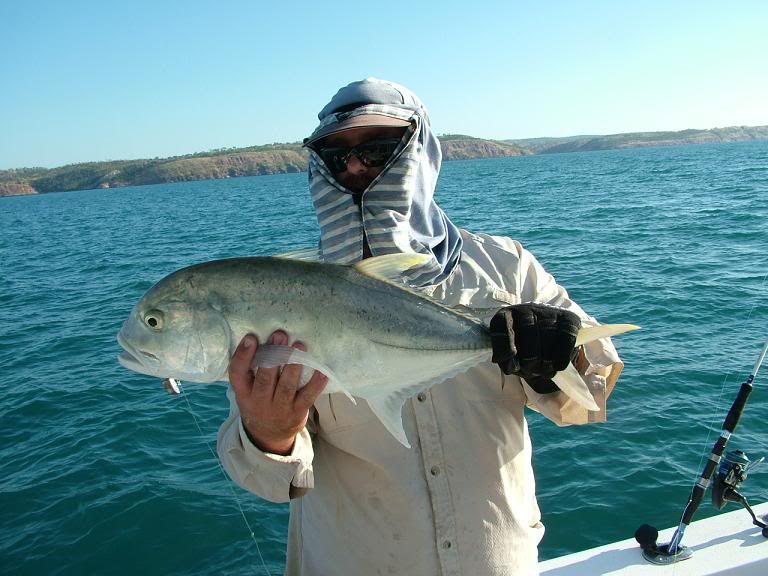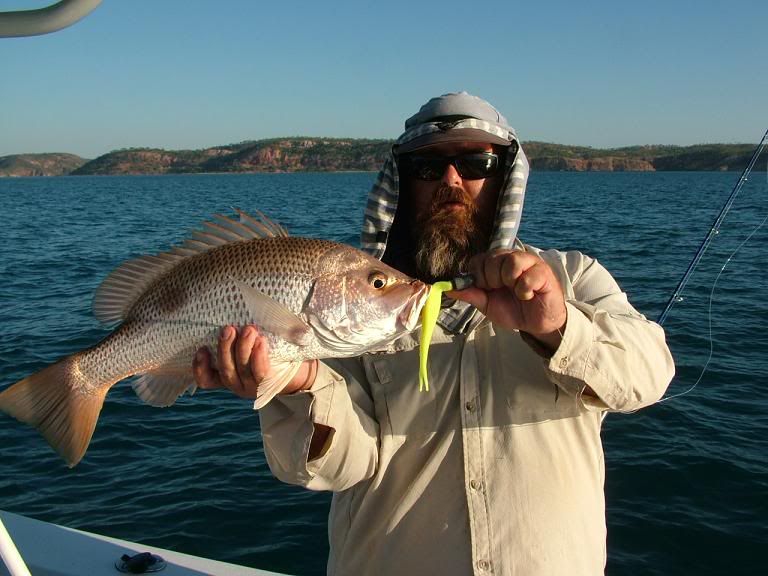 We get up at first light and head back to Edeline Island for a couple of hours while we wait for the tide, wanted to get the incoming for the trip to Derby. Trip back is uneventful with great weather once again. Get back to the ramp and there's just enough water to get the boat out. Adam picks the car up, backs it down the ramp and I drive the boat on. Another pub meal on the way then an 800km drive home tomorrow.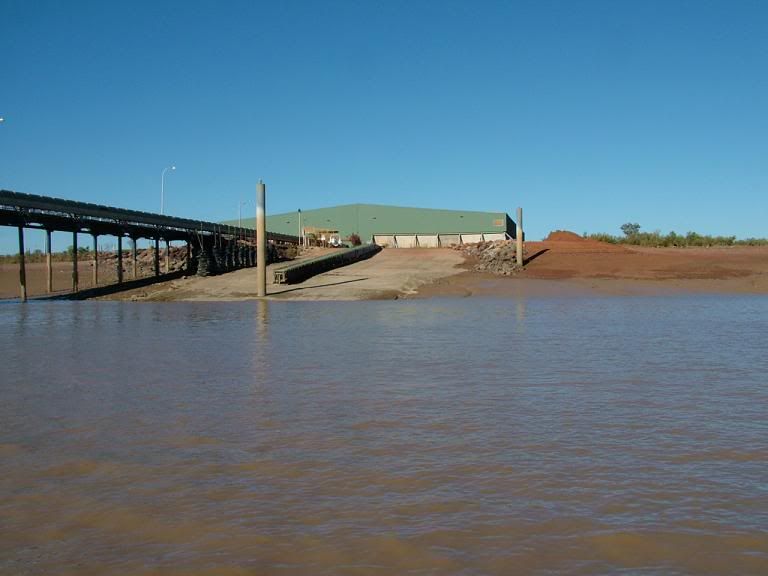 We travelled 0.83nm per litre. I had worked out how much fuel we need based on travelling 0.6nm per litre. I normally travel 0.9-1.0nm so have allowed a large safety margin for the 12m tides and the fact that the boat was heavily loaded. We clocked up slightly over 540km using 350L. Meaning that we arrived back with 180L on board. Better more than not enough. I just can't say enough about this boat, if you're considering a new boat do yourself a favour and check them out.
Hope you enjoyed the read!! One hell of a week.
CCC
PS some of these pics where taken by Adam