Had a great day!
Submitted by beau on Sun, 2011-08-28 18:06
Got the tip off from Duffman lastnight on Facebook that my story and photo was in the Sunday Times today so I started off the morning on a great note having a quick squizz before heading out for a snapper hunt.
The plan for todays fishing was to have the ski on the water by sunrise and out to our spot just after 5mins to give ourselves the best chance to get onto some Pink Snapper. Everything went to plan and the conditions were awesome and first drop resulted in a nice skippy for me on 5inch powerbait plastic and a just undersize Pink Bream for Dad on a drifting mulie.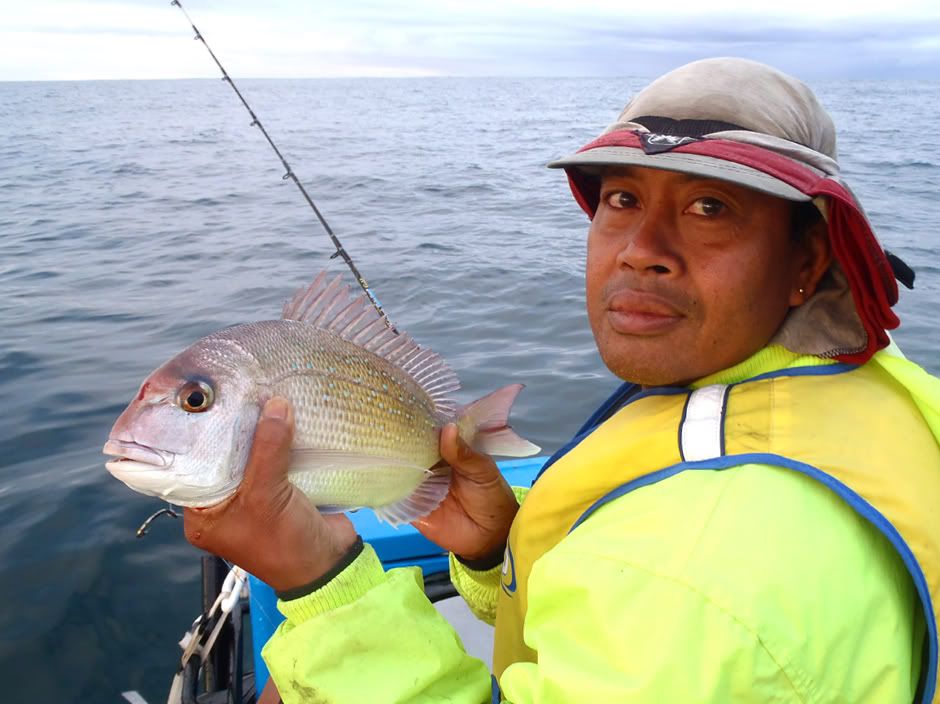 The burley attracted plenty of skippy and I got well and truly stuck into them on the SP's and one good sized one to Dad.
I hooked onto something a bit heavier and was stoked to see my first dhuie under the ski, awesome looking dhu-pup!
I got snagged and while I was re-rigging the light easterly wind drifted us off the back off the reef and onto flat sand and just as I was about to start the ski and head back over the reef Dads mulie got smashed and line was burning off the reel. After about a minute into the fight I realised I was going to have to chase this fish down as he was heading straight for the reef about 30m away. After another couple minutes we caught a glimpse of a nice pink flash just under the surface and then eventually got the fish boatside where I got a gaff shot in! Gotta love it when a plan comes together!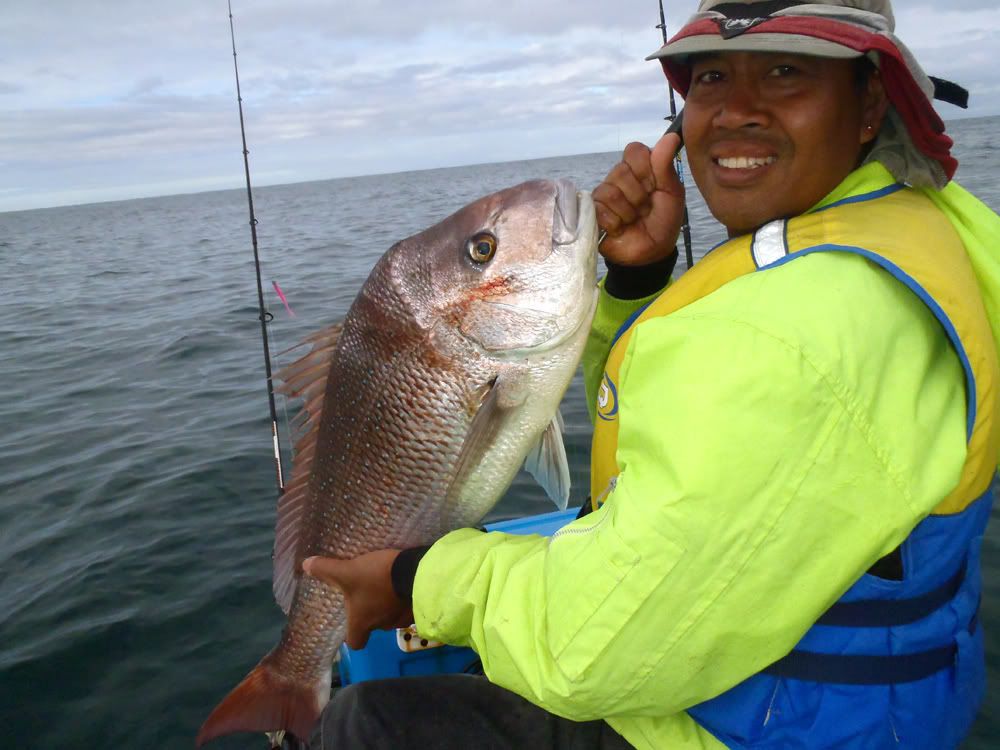 Hooking the fish off the back edge got me thinking they were on the flat sand and 2 drifts later I hooked a lil Pink Bream on Mccarthy SP, again over sand about 20-30m away from any structure.
We had a lot of people come up to us at the ramp amazed we got stuck into some good fish off the jetski and stinkin boaties not catching much :)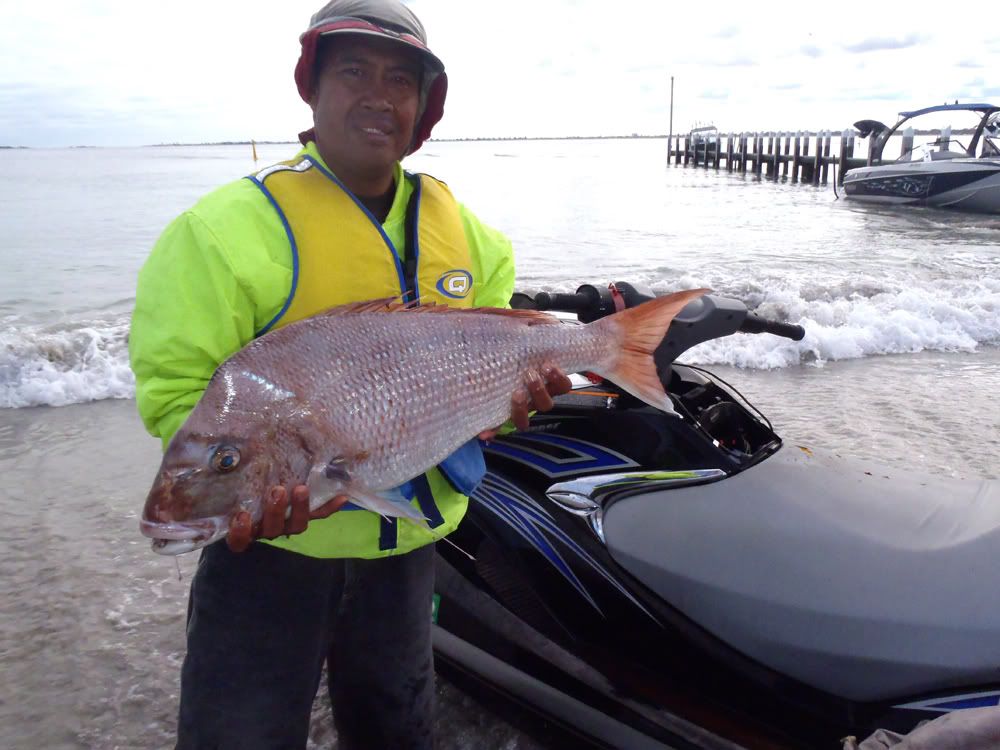 ____________________________________________________________________________