Making your own assist hooks for Samson Jigging ?
Submitted by J Déjà Vu on Mon, 2010-08-09 21:29
hey fellas, in conjucntion with my recent samson perth post
alot of fellow users on here have told me about making your own assist hooks which is easy and fun and you also known what the quality is.
Lucky Tim, referd to me this website http://www.sportfishermen.com/board/f172/gmans-intro-vertical-jigging-67557.html
and it is very helpfull and this is the picture he has referd me too look out which is very easy and clear to see
and then attact the loop to the siwvel like in this pic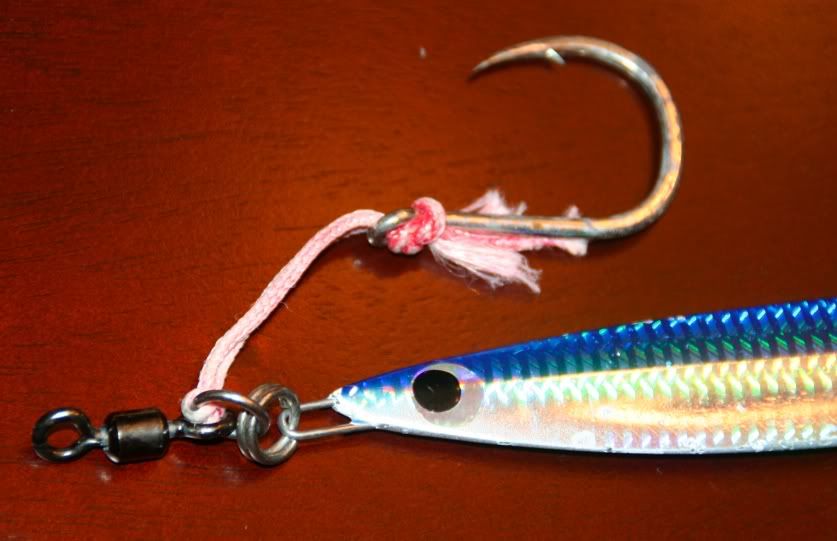 now just wondering is this how everyone ties/makes there own assist hooks ?? it looks very simple and easy. is it the best and strongest way?
or is there other ways ?
thanks for all the help and every ones comments in conjunction to my other posts cheers