Popping the Montebello Islands 2011
Submitted by PilbaraBrad on Mon, 2011-04-18 15:38
Well it is that time of year again, time to go and Pop the Montebello islands. It is a pretty special place located some 100km off the Pilbara coast in West Ozz's north west for those that live in a cave. Anyway the only thing different about this trip for me was the partner. Long time travel buddy Tim had to stay behind, his replacement is another long time barra colleague of mine Webby. To say we were excited would be a massive understatement. We set off on Thursday night into some pretty average night time weather. The wind had come up for the first time in a week and it was straight into our faces, which meant things were going to be very wet. I had all ready driven 350 km and this was not the ideal way to spend another 4 hours in the middle of the night. We kept telling ourselves that it was going to be worth it. We finally made it to our anchorage at the bottom end of the montes group by around 2am, some GPS malfunction through the transit made things tough for a while but hey we made it.
We dragged our swags up on to the beach and grabbed a couple of hours sleep before the sun crept up. We spent the best part of the morning setting up camp and sorting out our gear. The tides were quite big for the next couple of days so our usual inshore casting for jacks and trout was going to be limited, oh well GT's love big tides so either way we were happy.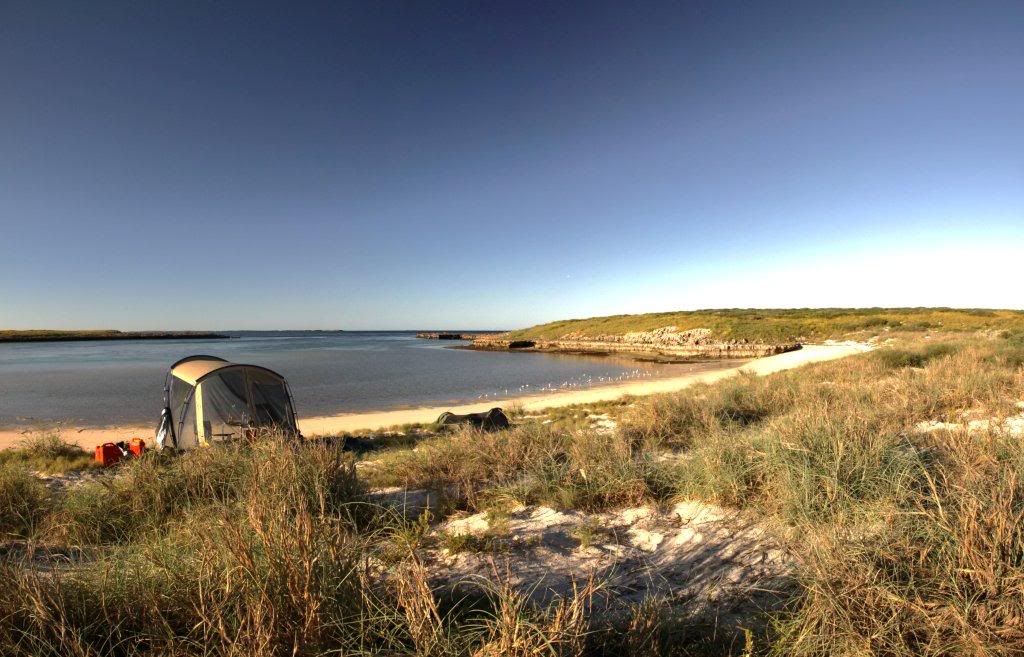 Our awesome Camp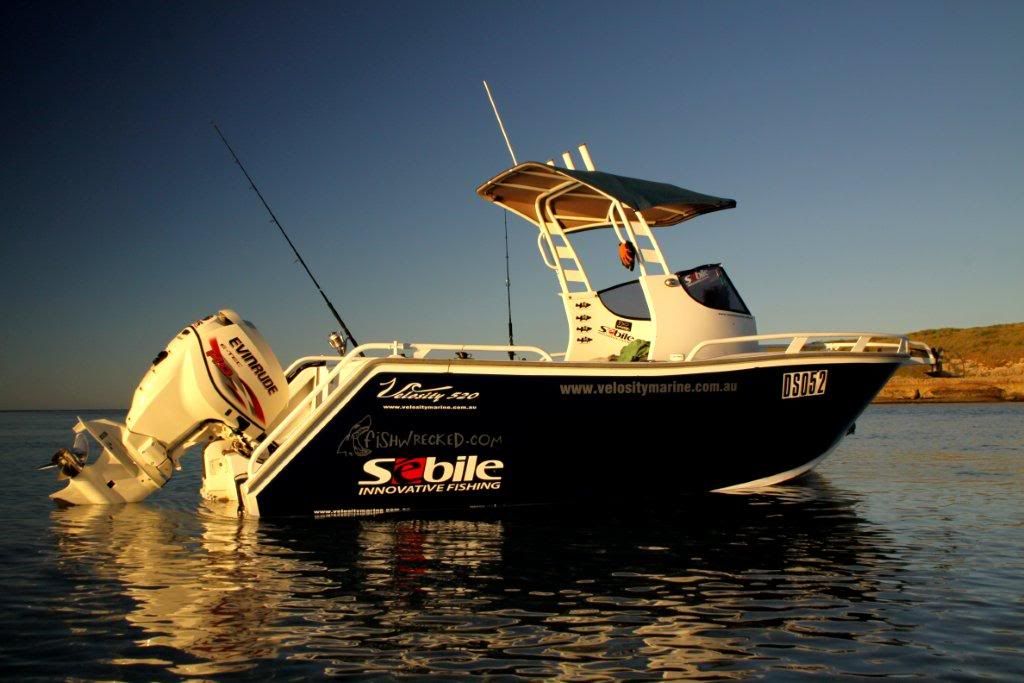 My GT Rig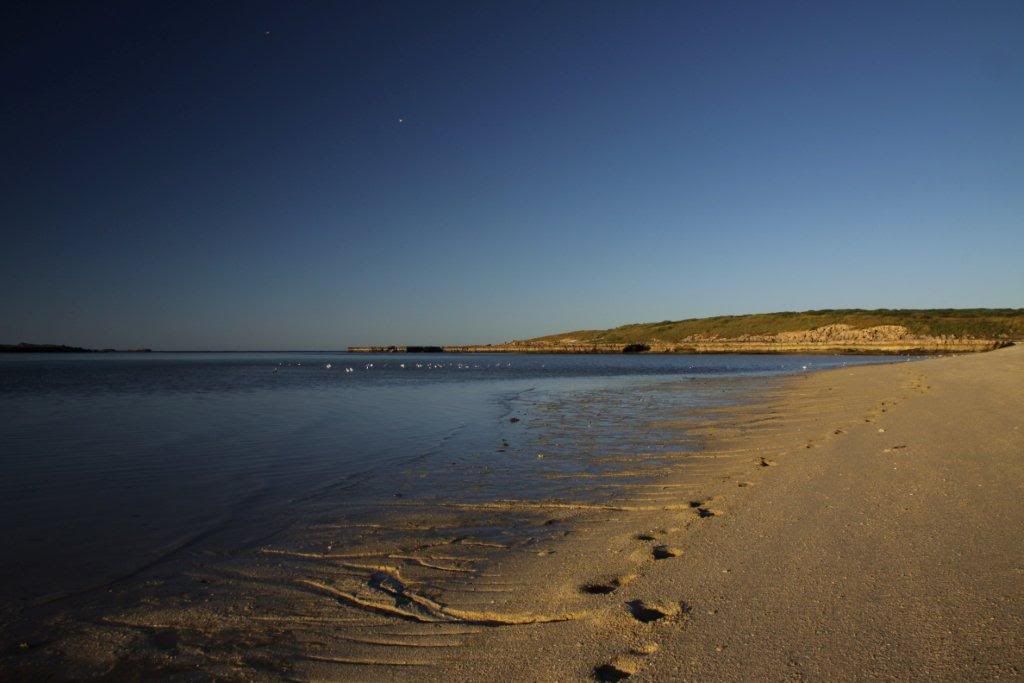 Foot prints in the sand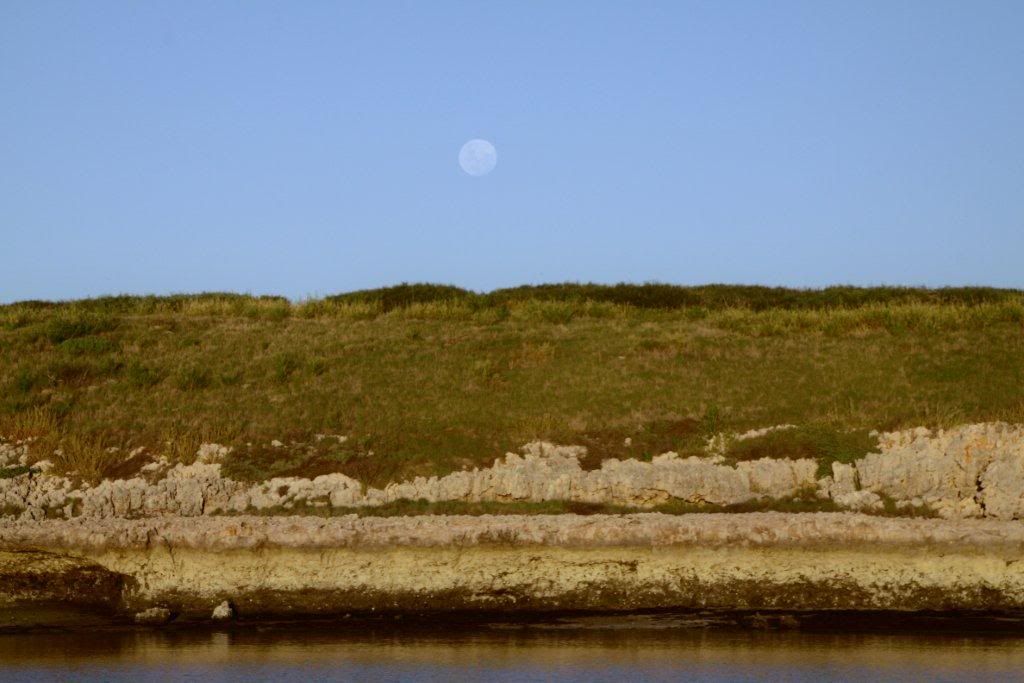 By the time we had fueld up and moved out to the popping grounds it was around 1030. the tide was slow but it didn't slow the action down very much. To cut it short we landed 16 GT's to around 30kg's and dropped around 10. It was pretty special. There was only ever one person casting at any one time while the other drove the boat. We wraped things up by 3pm and moved into the lagoon to spear some dinner for the nights feast.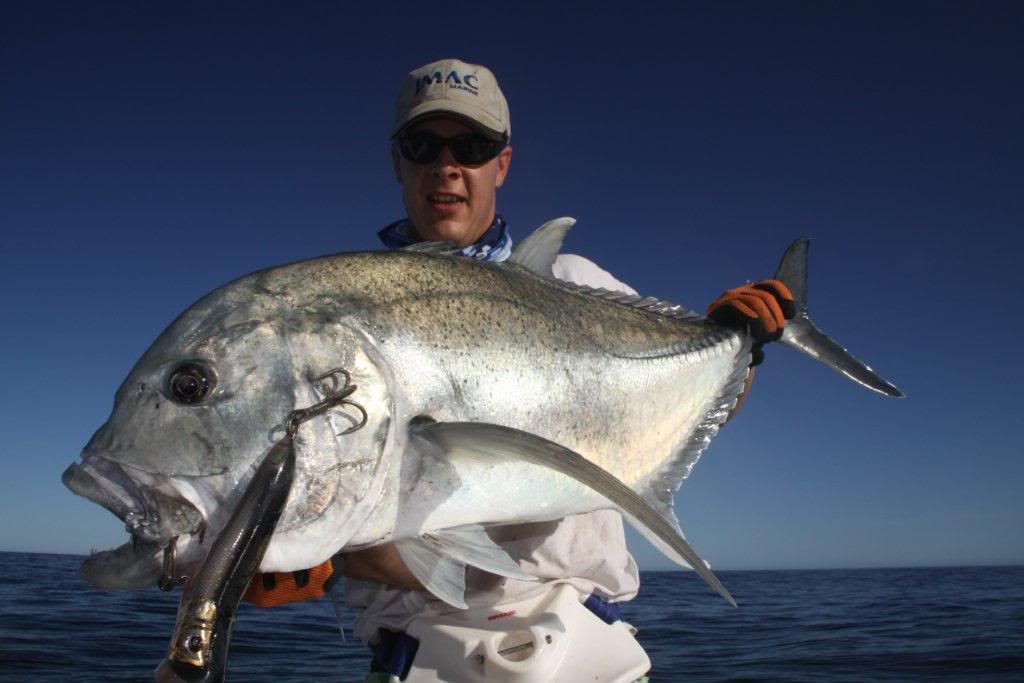 First of the trip on a Sebile Splasher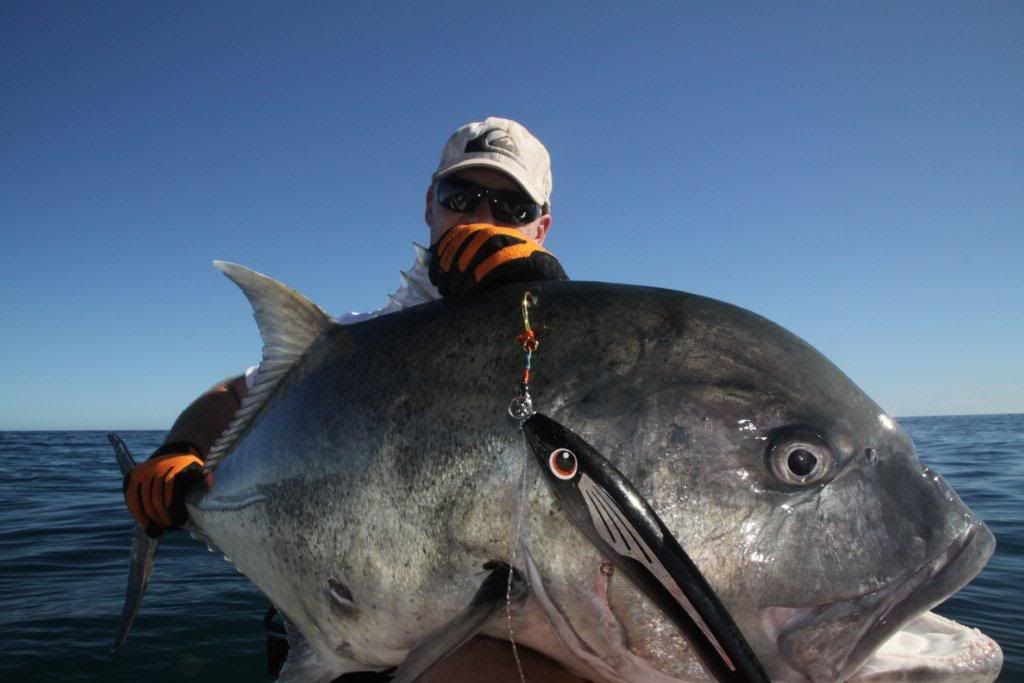 ASWB Sinking stickbait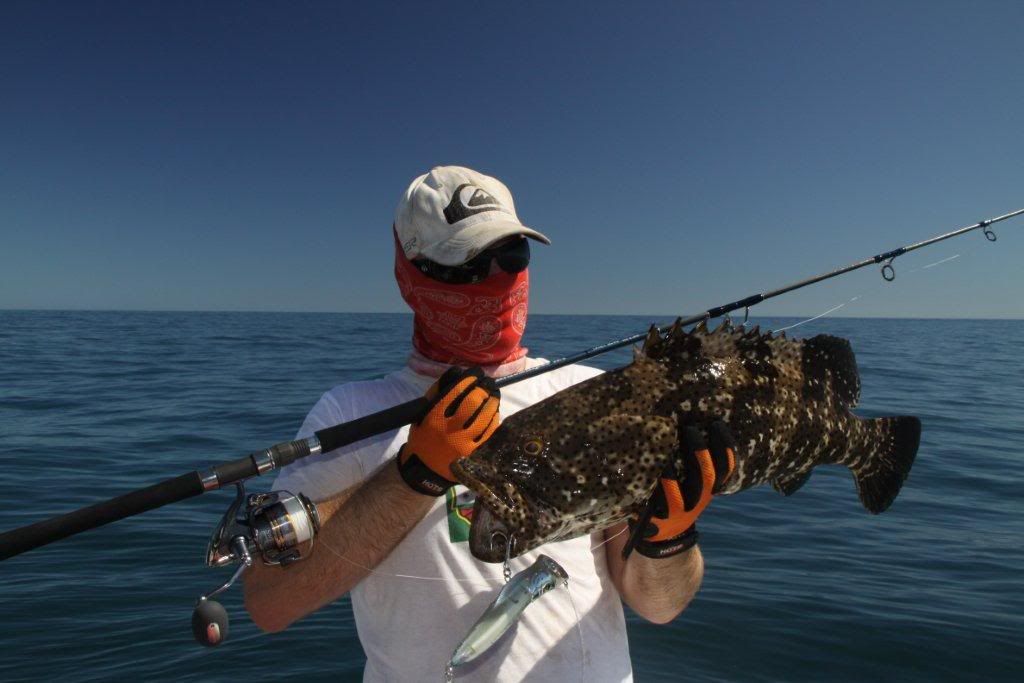 small cod on the pe3 gear and a Sebile Splasher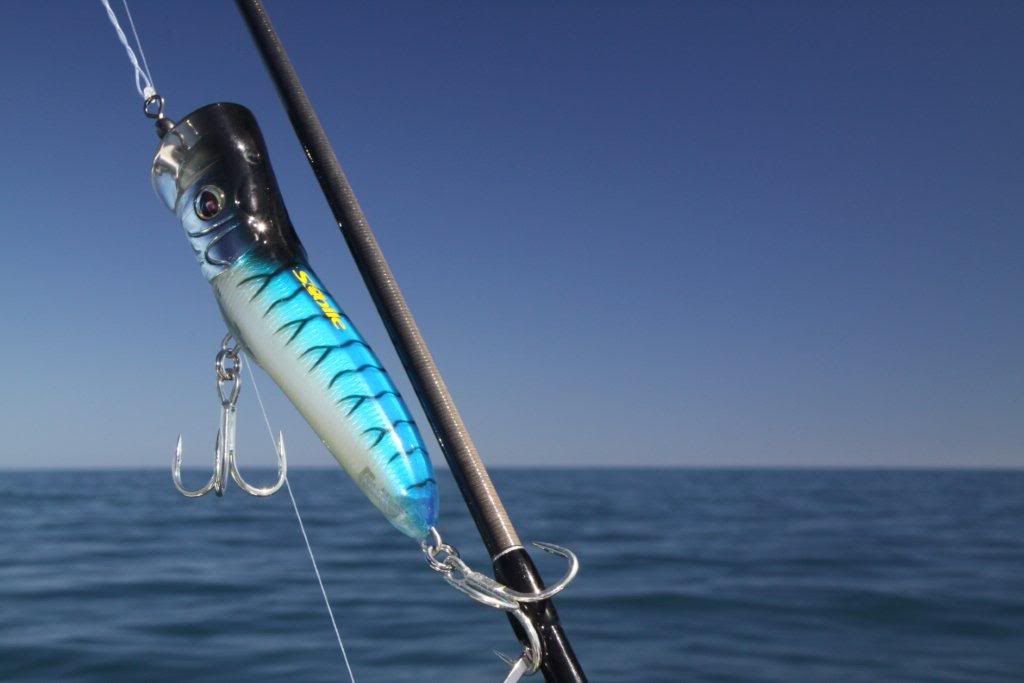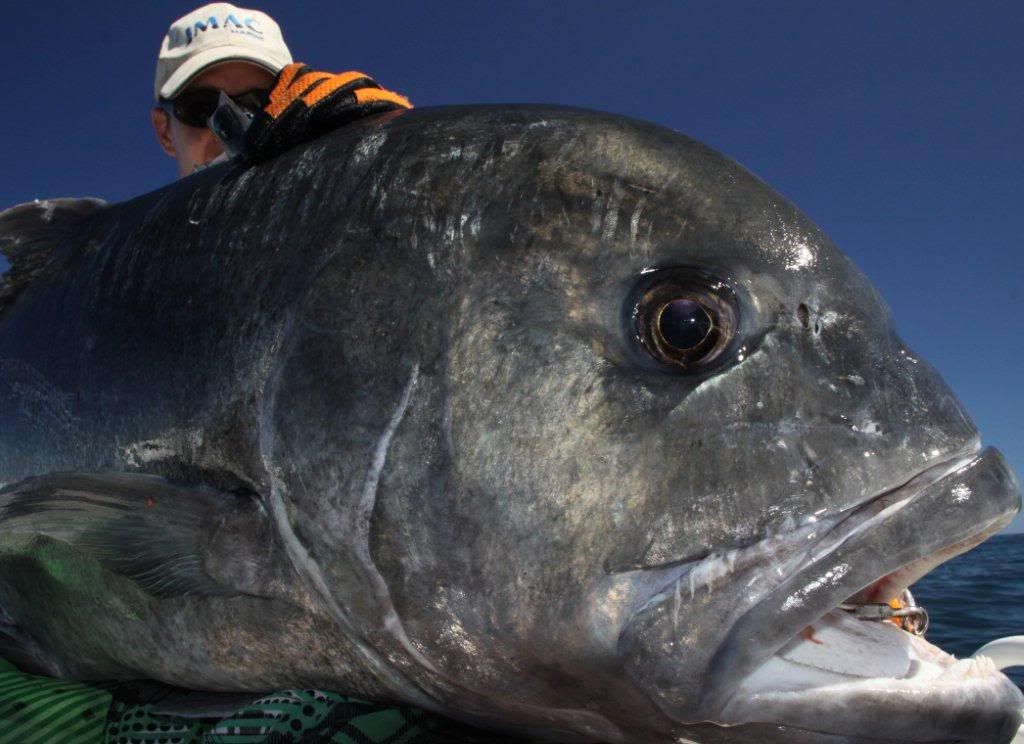 Webby's nice G Bus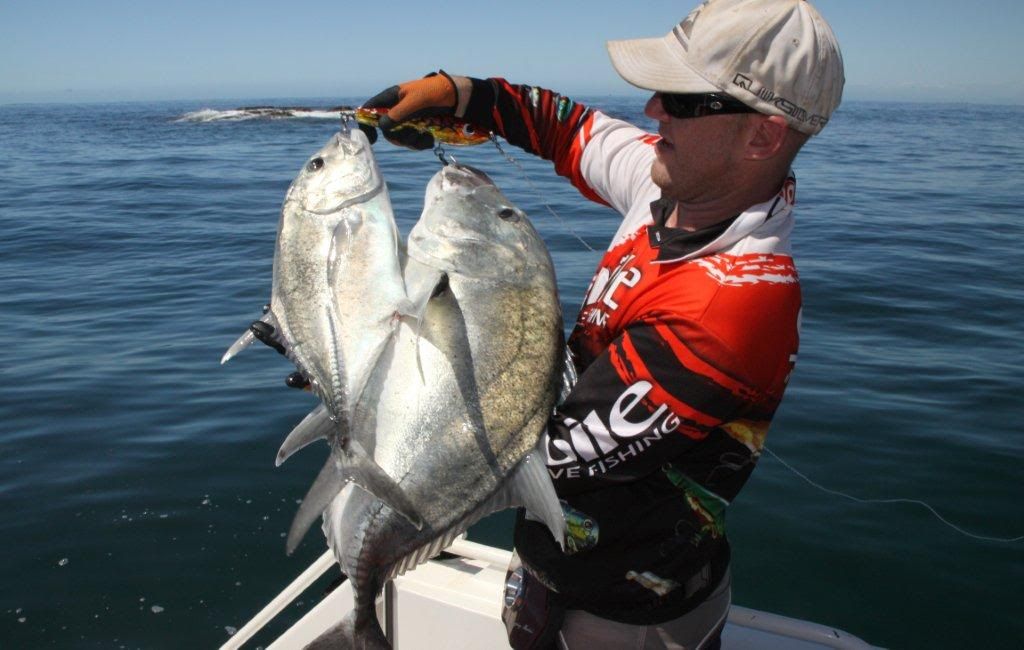 Small Double on the nomad Bobora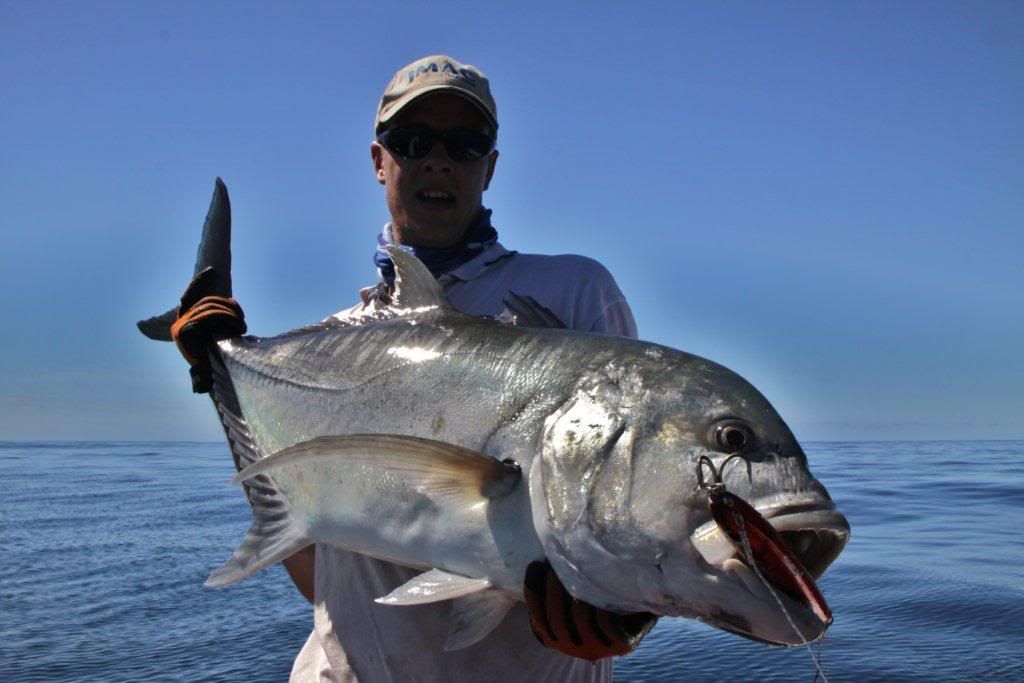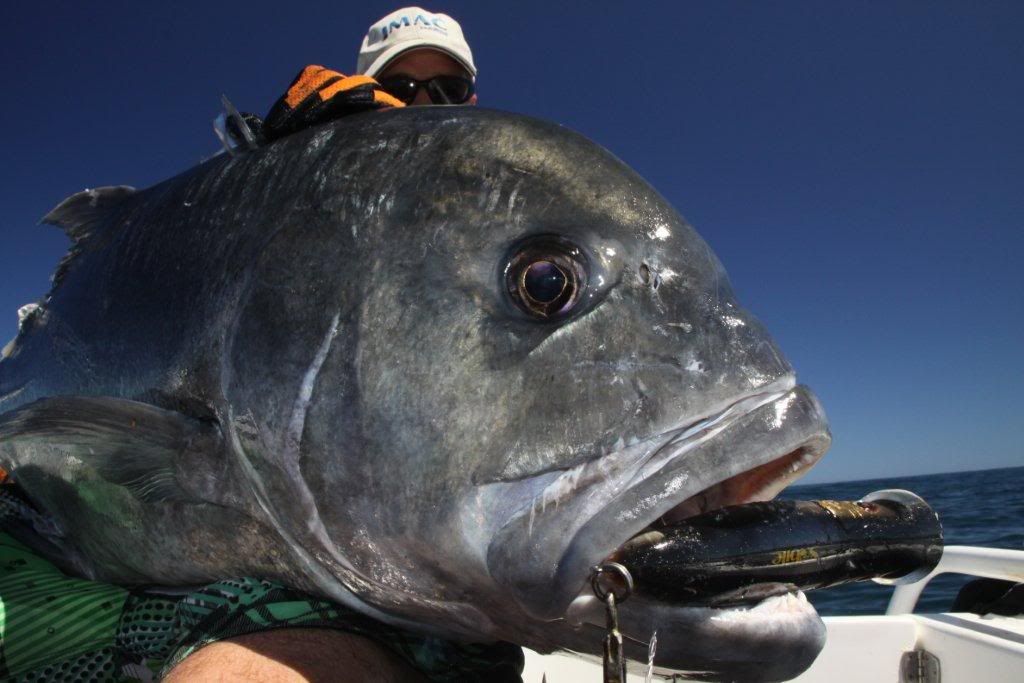 A horse West Oz GT on the Sebile Splasher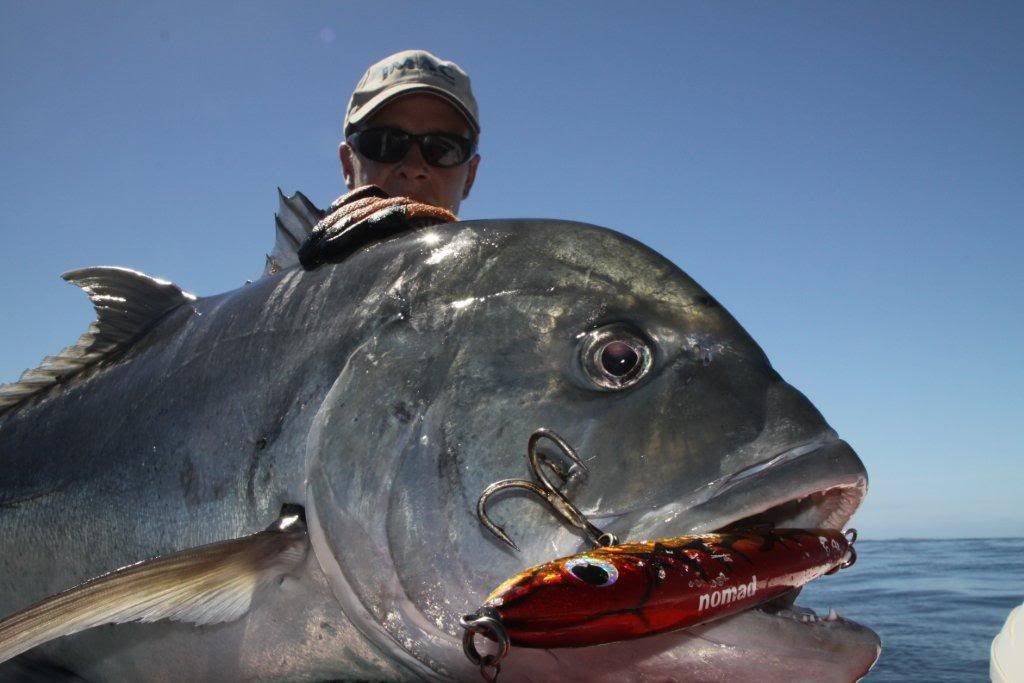 The Nomad Bobora worked really well when the tide slowed down in the afternoon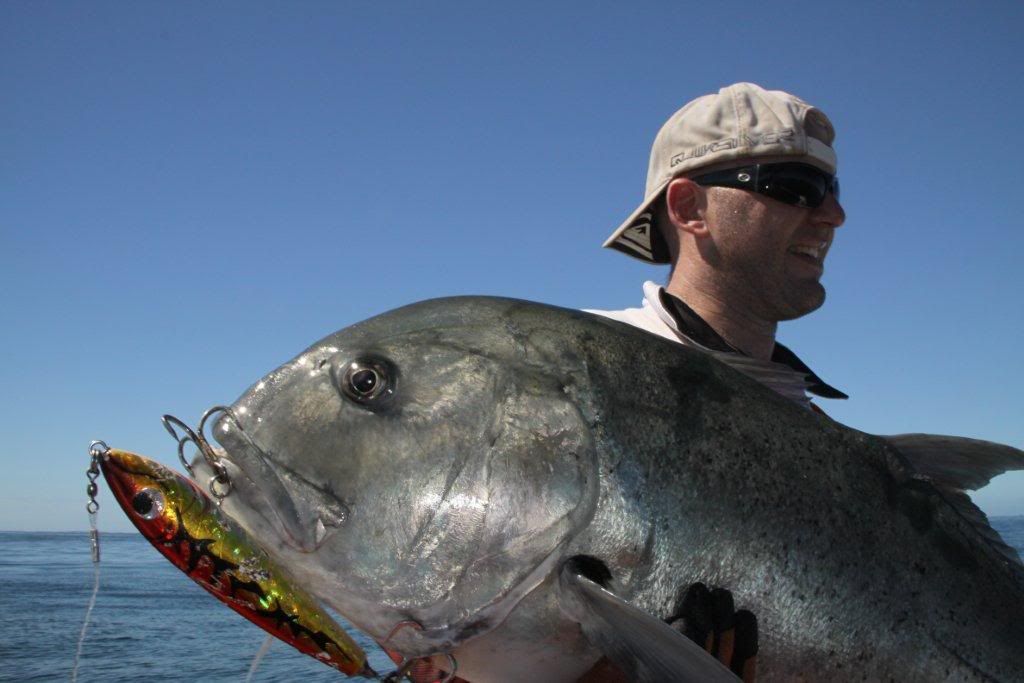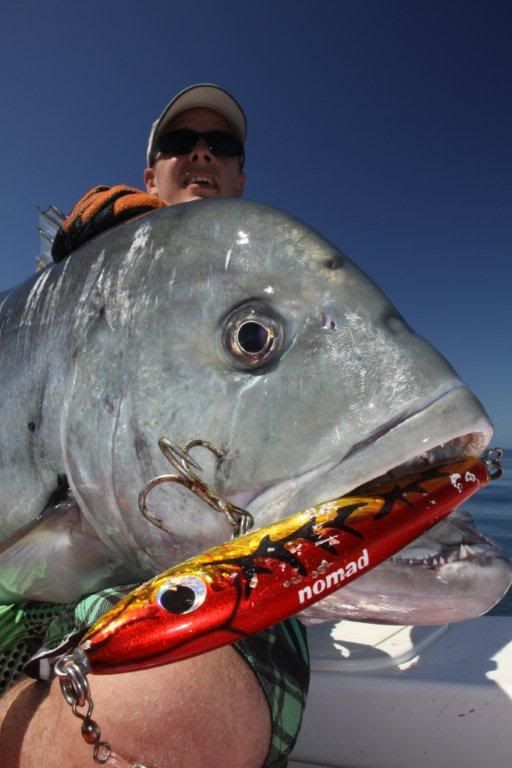 another on the Bob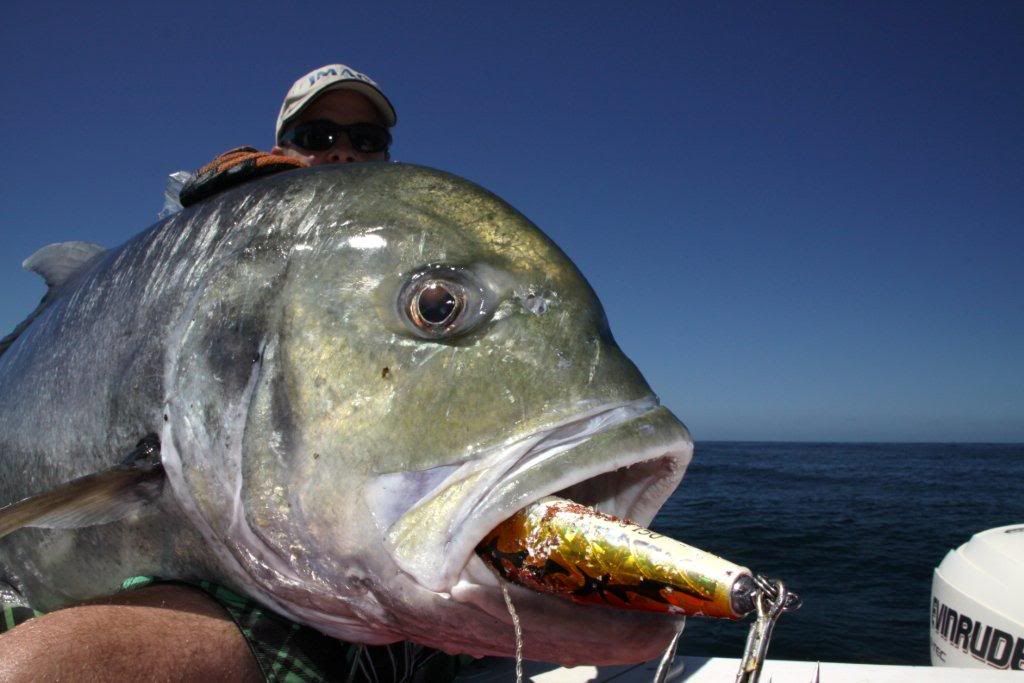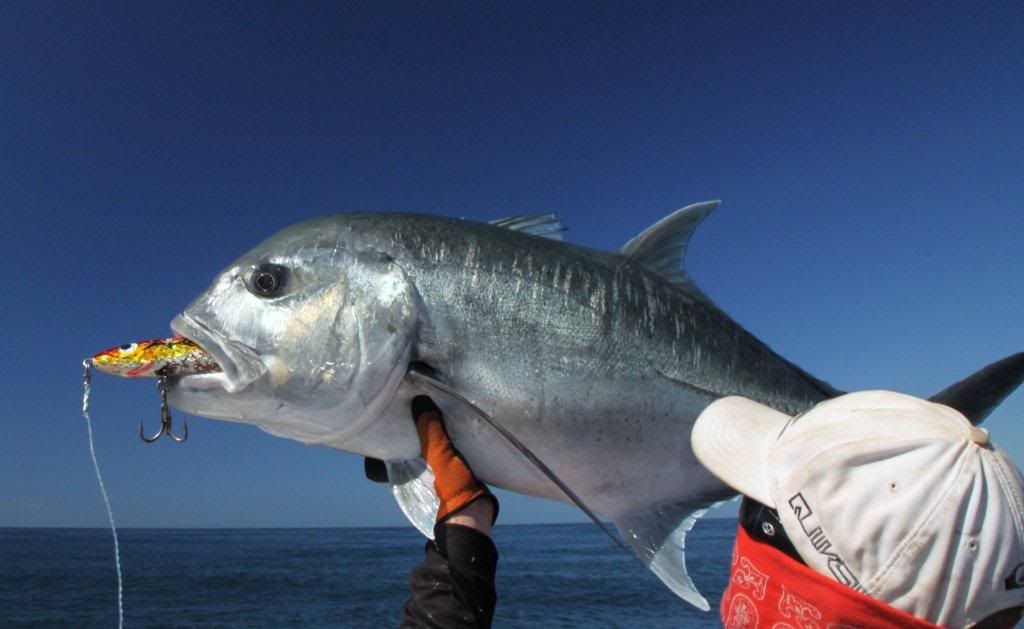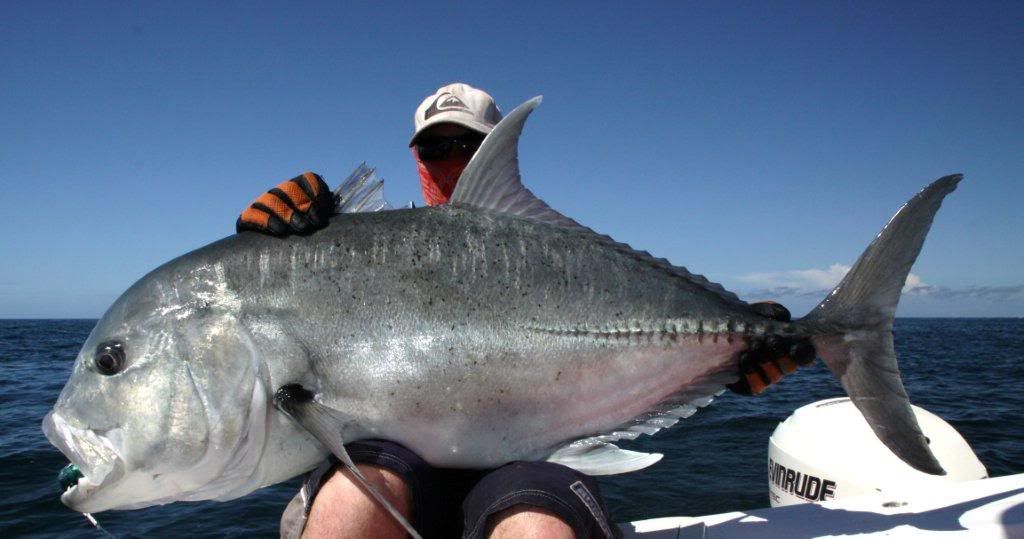 I got this one right next to the boat while webby was pulling the hooks out of his, a school of about 5 GT's all this size swap straight past the boat. I cast the cubera about three meters to land it on this fishes head, it took the popper straight away. It was a lot of fun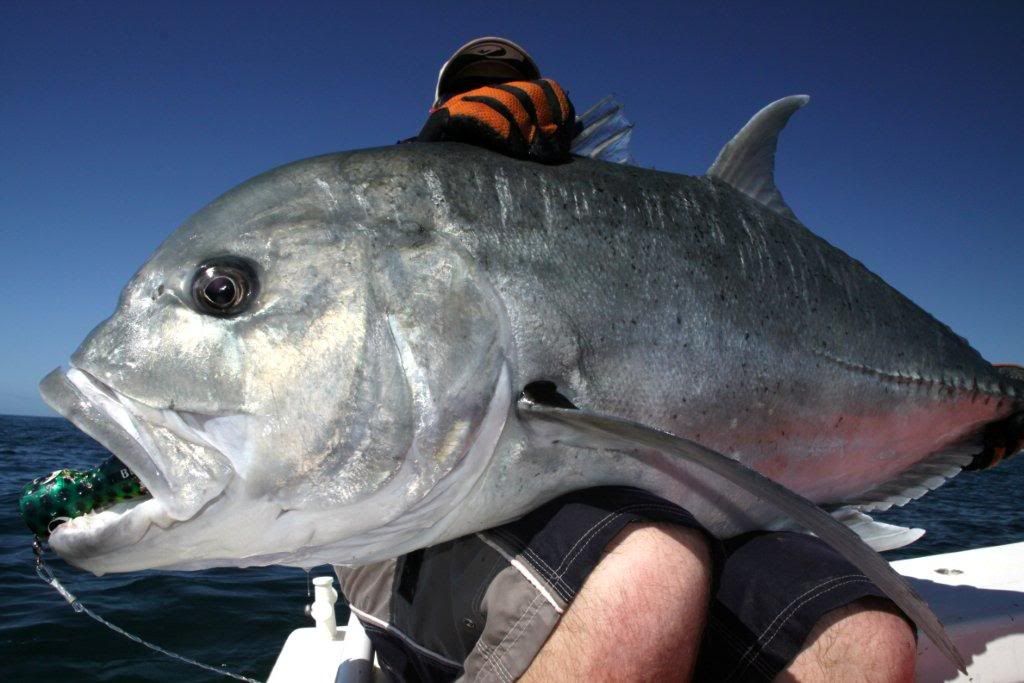 Well after day one we needed a pretty good feed to charge us up for the next day. We jumped in tot spear a couple of fish for the evening meal. We got a few trout and some jacks to see us through the next couple of days. This is an example of a typical meal while we are away. Fresh coral trout and home made chips, washed down with a corona. In bed by 7pm.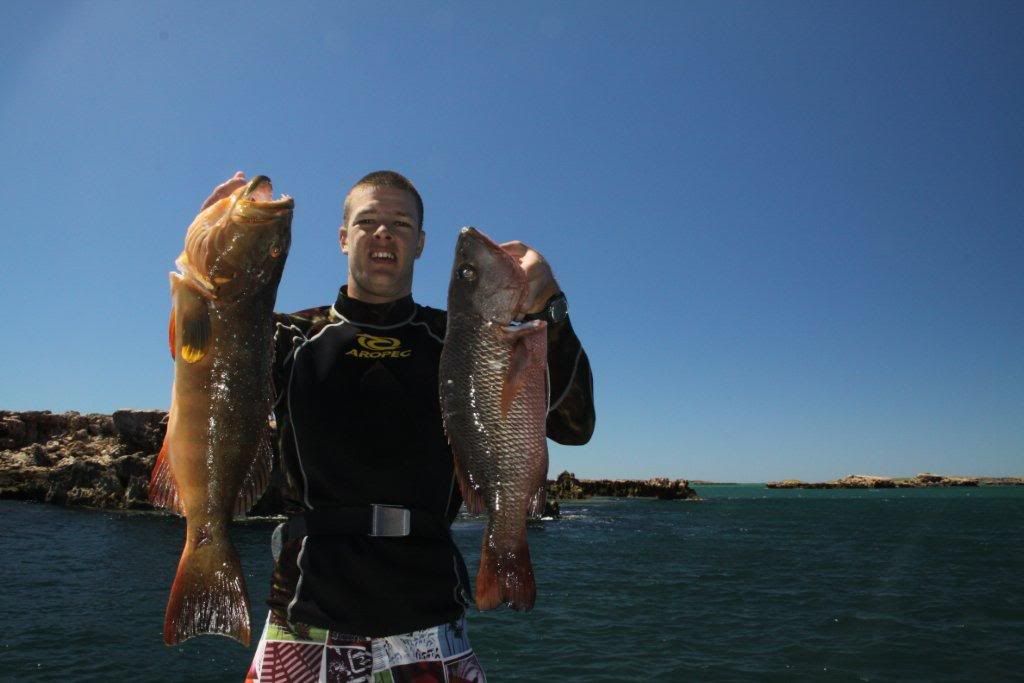 preparing for the feast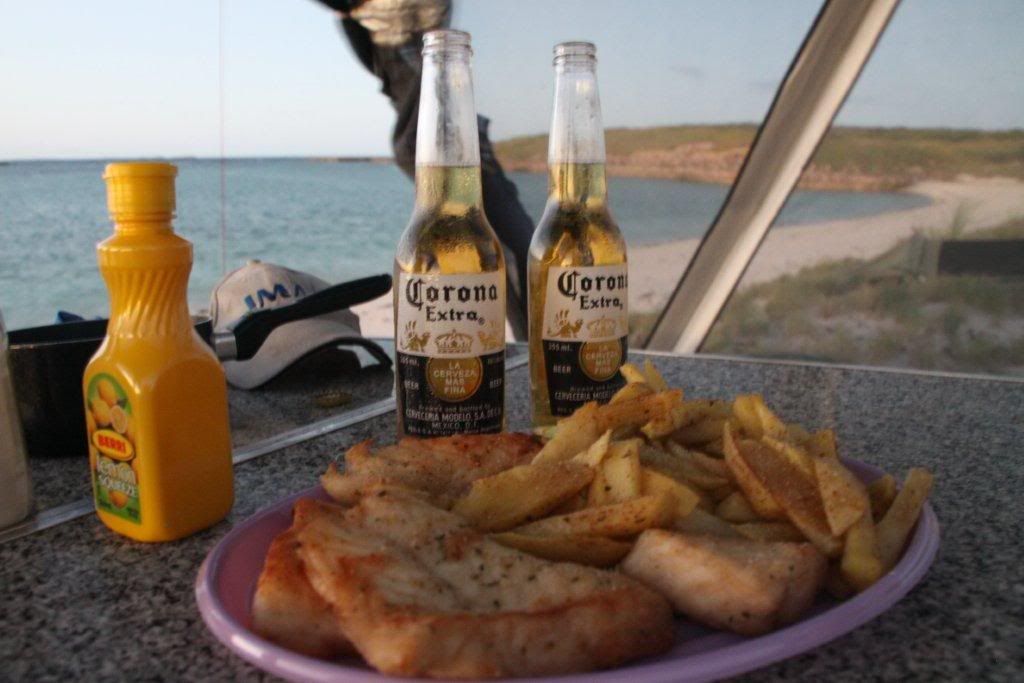 yum!
fishing for dinner in around the islands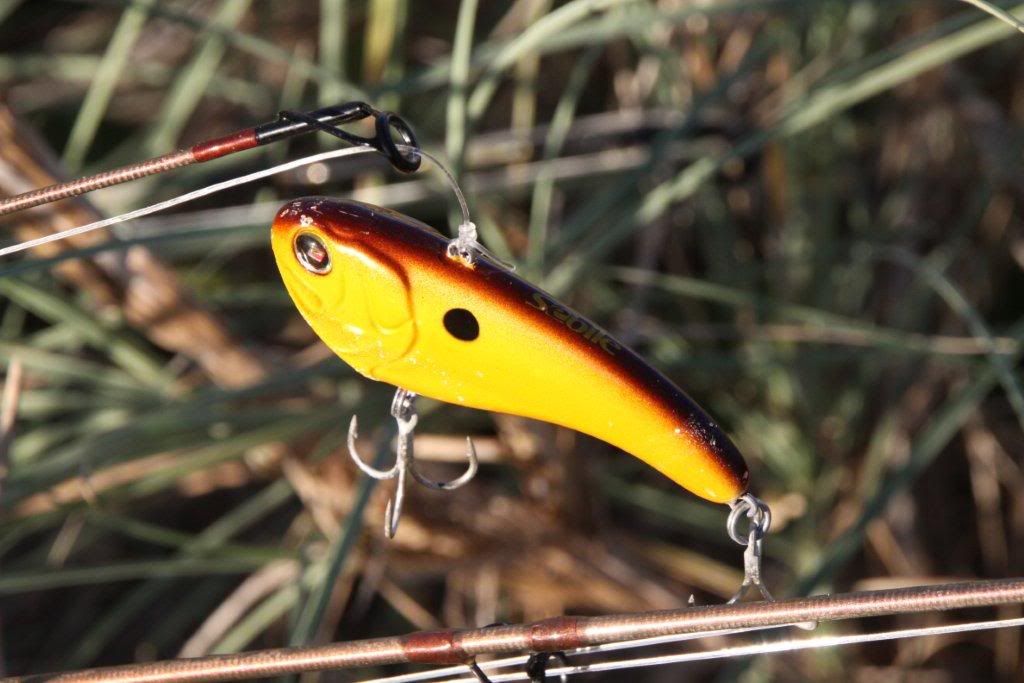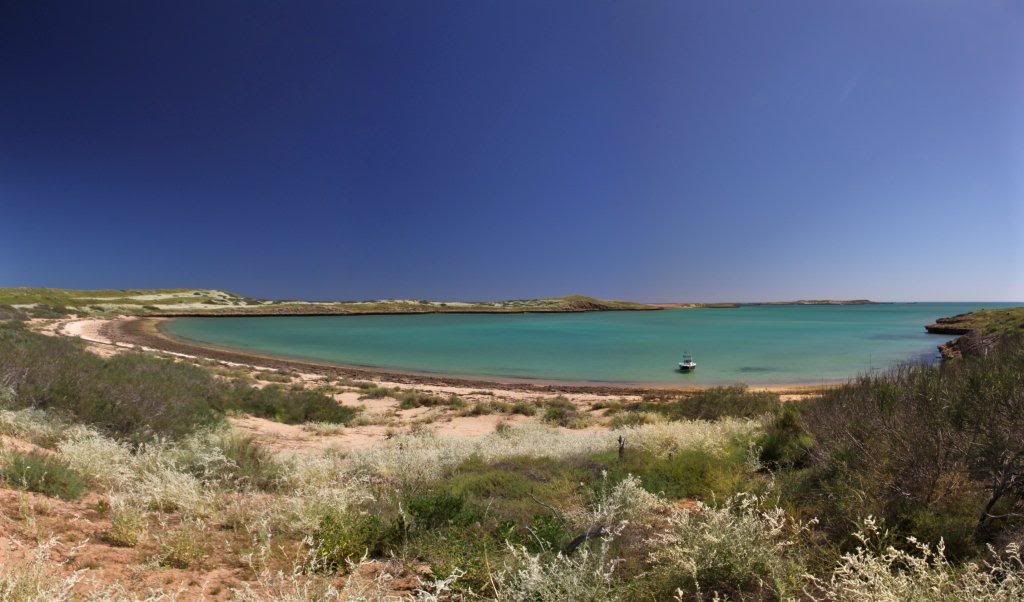 An awesome bay we had a look at

another
Anyway we spent day two exploring to the north of the group and mostly diving and trekking so no popping photos. On our last day we speared some fish to bring home and then finished off the afternoon with another popping session. When we arrived I cold see about ten GT's mooching around on the edge of the bommie. I cast my popper into the middle of them and hooked up straight away, it was an awesome session. We landed another nine and dropped about 5 in two hours. Again there was only ever one person casting at any time. Here are some more photos.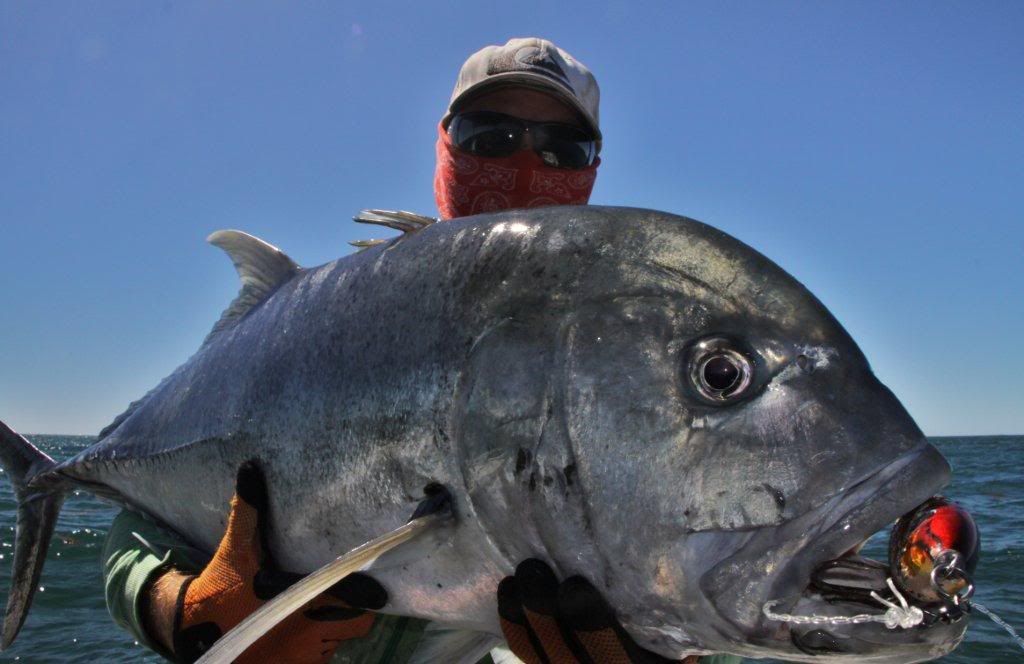 The nomad bobora strikes again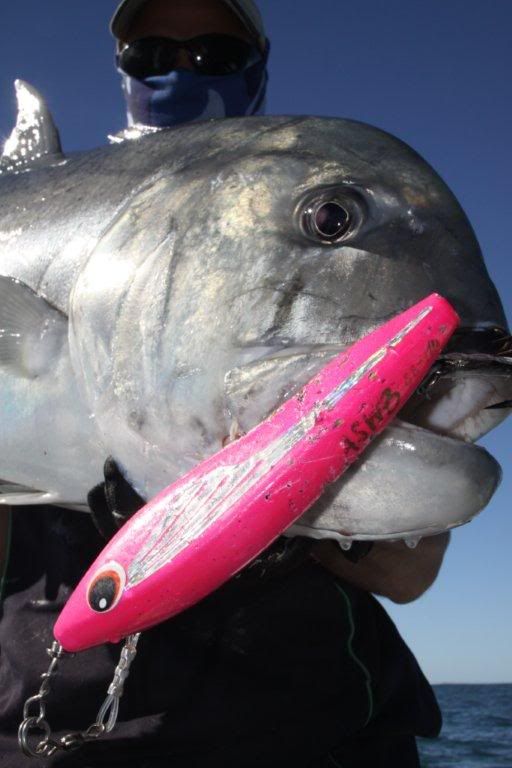 ASWB sinking stick bait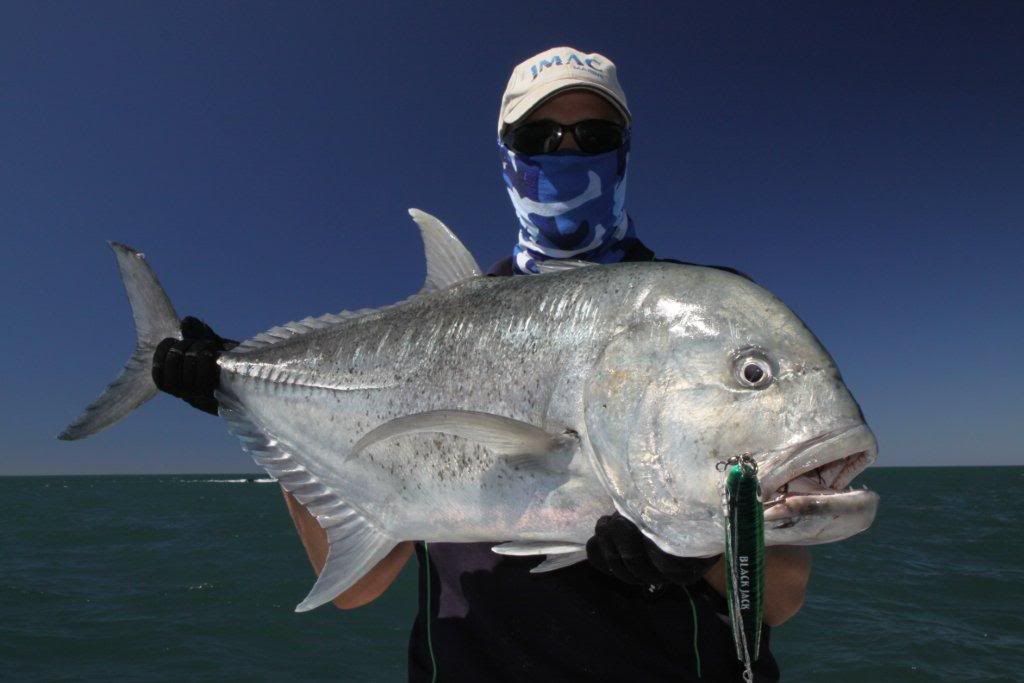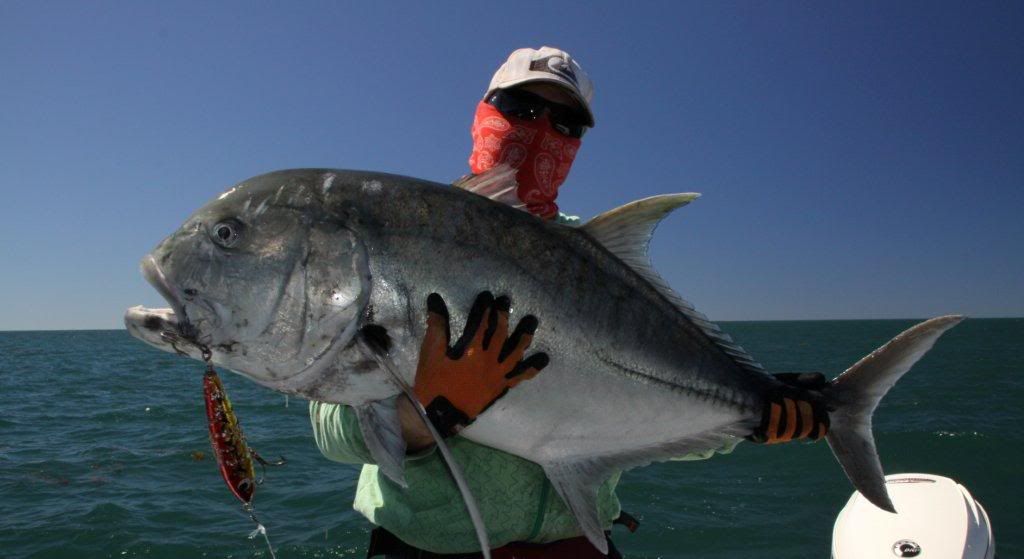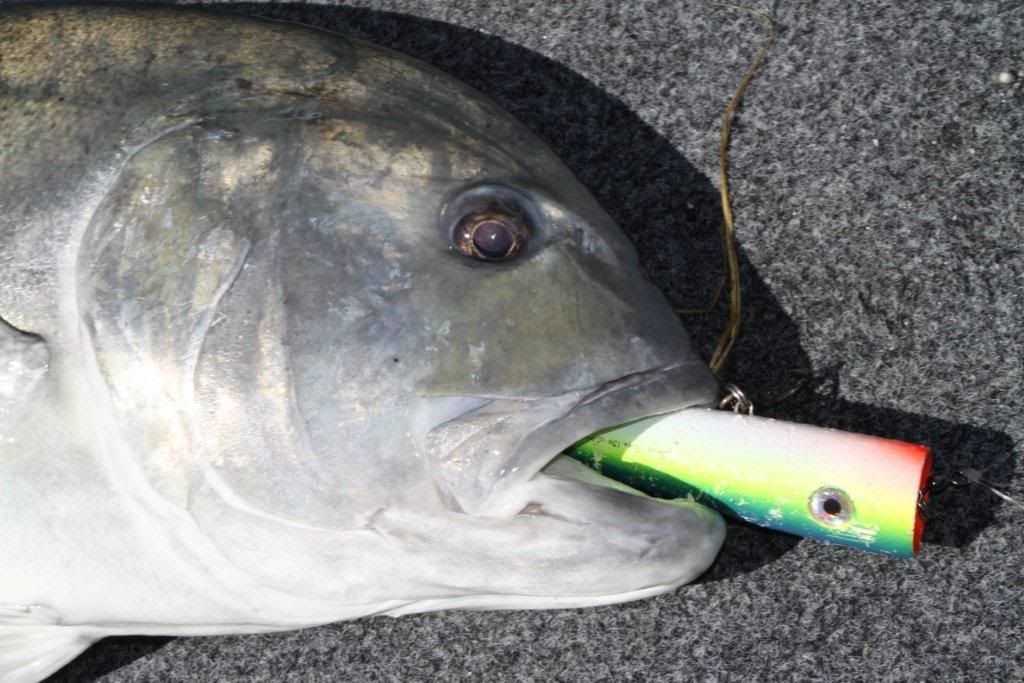 the cono cono 190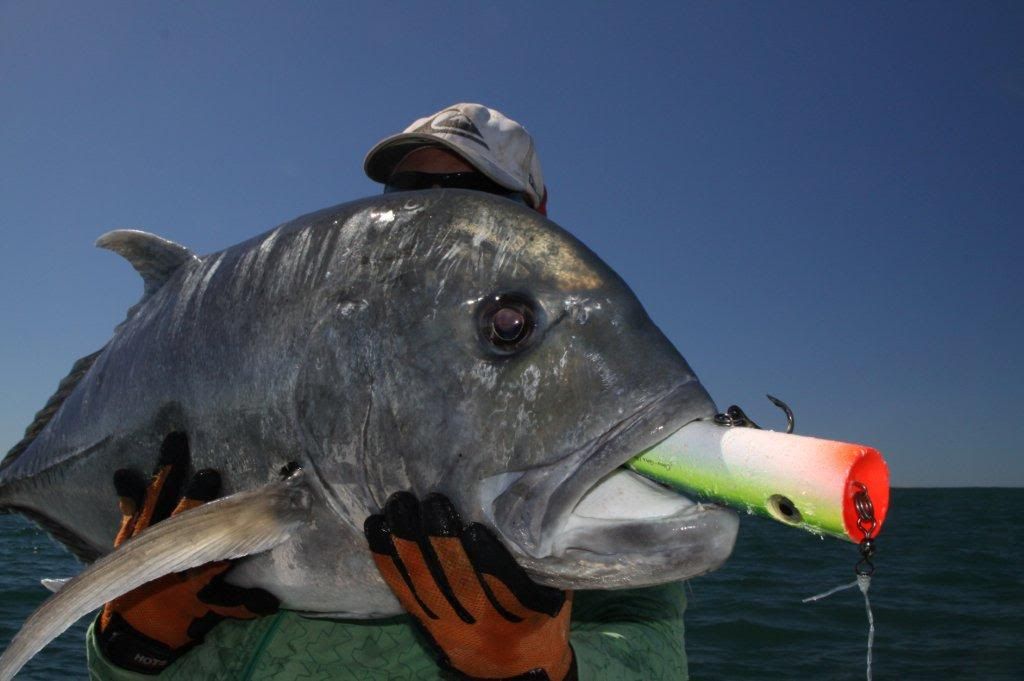 A nice Pilbara GT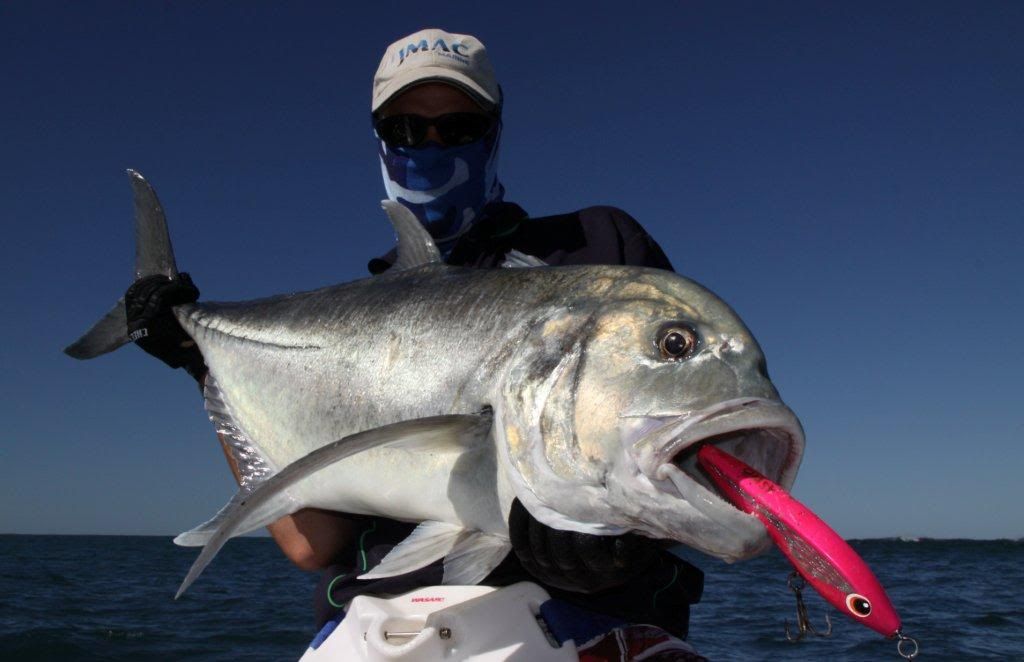 Webbys favourite pink stickbait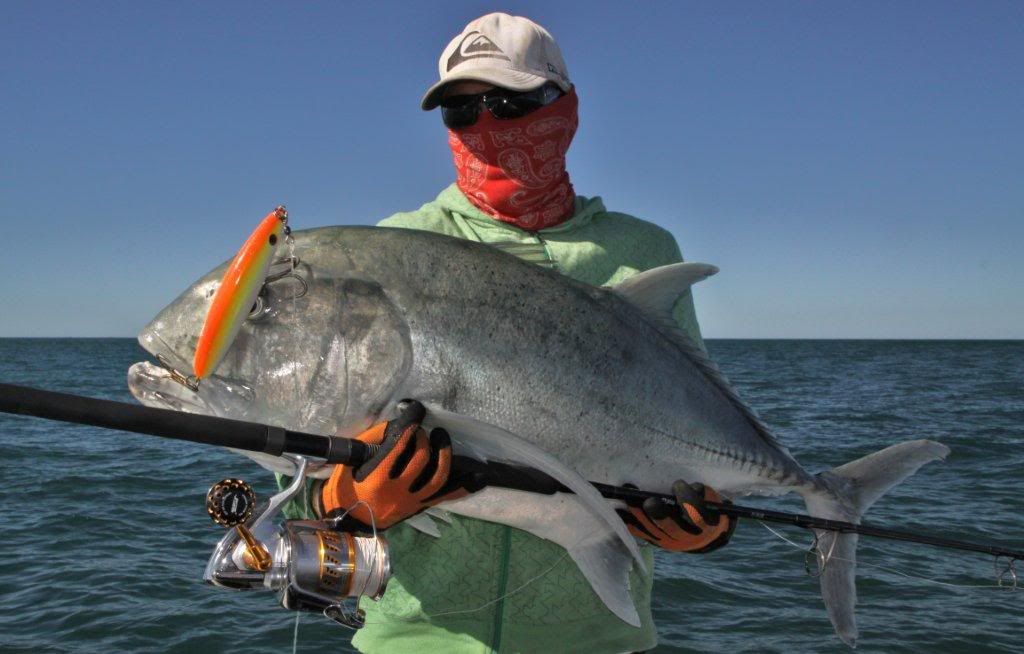 Orion Bigfoot
Well that's enough photos for now. All in all it was a pretty special trip. The trip home was terrible, we had to endure very rough seas for roughly 45 miles. To say I am exhausted would be an understatement. Was it worth it, you bet your ass it was!
Hope you like the report
Equipment used
Ripplefisher GT78PF Stella 18000
Ripplefisher GT78XH Stella 18000
Yamaga Blue Sniper 75/4 Twinpower HG6000SW
Successful lures
Sebile Splasher SS 190
Sebile Splasher 152
Sebile Stick Shad 155 SK
Nomad Bobora 150
Nomad Cuber 125
Orion cono cono 190
Orion Bigfoot 140
ASWB Sinking stickbaits