Round 15
Submitted by chris raff on Tue, 2015-07-07 18:54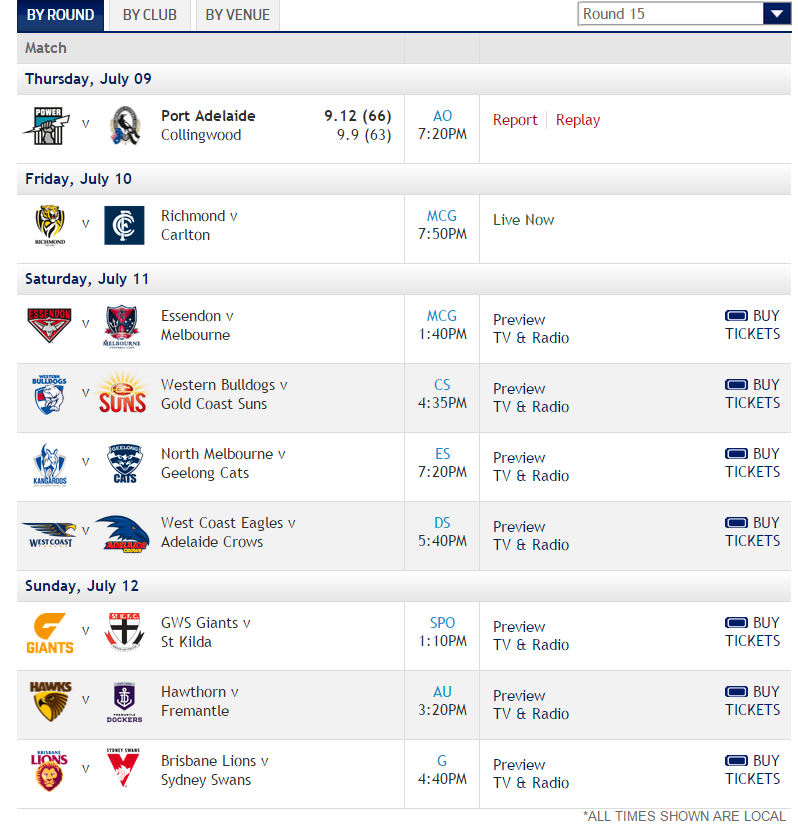 Port Should be close therefore Pies will choke
Tigers To romp it in
Demons Enjoying watching the bombers implode
Bulldogs Think so , maybe whatever
Roos Toss of a coin this one
Crows WCE go in favs but crows should play with a fair bit of heart
Saints Why not they'll be full of confidence from last week
Freo If the A team goes should be a good litmus test for both sides
Swans Walk in the park
Freo .. 2 games clear does Rossy send the 2nds and give the hawks a chance or do we send the A team and smash yesterdays heros ..
Weagles vs Crows going to be hard going emotionally for all players . I'm thinking the crows will come out hard and the weagles will need to focus on the business getting the 4 points .
Essendon on a slippery slope , maybe quicksand .. Watson's now out for the season .
Pies need to step up to stay in the race .
____________________________________________________________________________
"Intelligence is like a four-wheel drive. It only allows you to get stuck in more remote places."