Boat Trailer Walk Plank. Great Service from Mandurah.
Submitted by Moking on Mon, 2018-11-12 22:57
Thought I would share the great service I got last week from a Company in Mandurah.
I did some research about fitting a walk plank on the trailer( as I have a foot injury).
To make life easier retrieving the boat,thought a walk plank was a good idea. Didn't want to fit a metal plank,so google Grate matting-Plastic Grating.
Found out that you could purchase "Off Cuts" from Grating RFP in Mandurah. PH 95842500
Very helpful blokes there,had a off cut which was pefect for the trailer,and very reasonable price. Even had the stainless securing clips.
Pic of fitting up to trailer.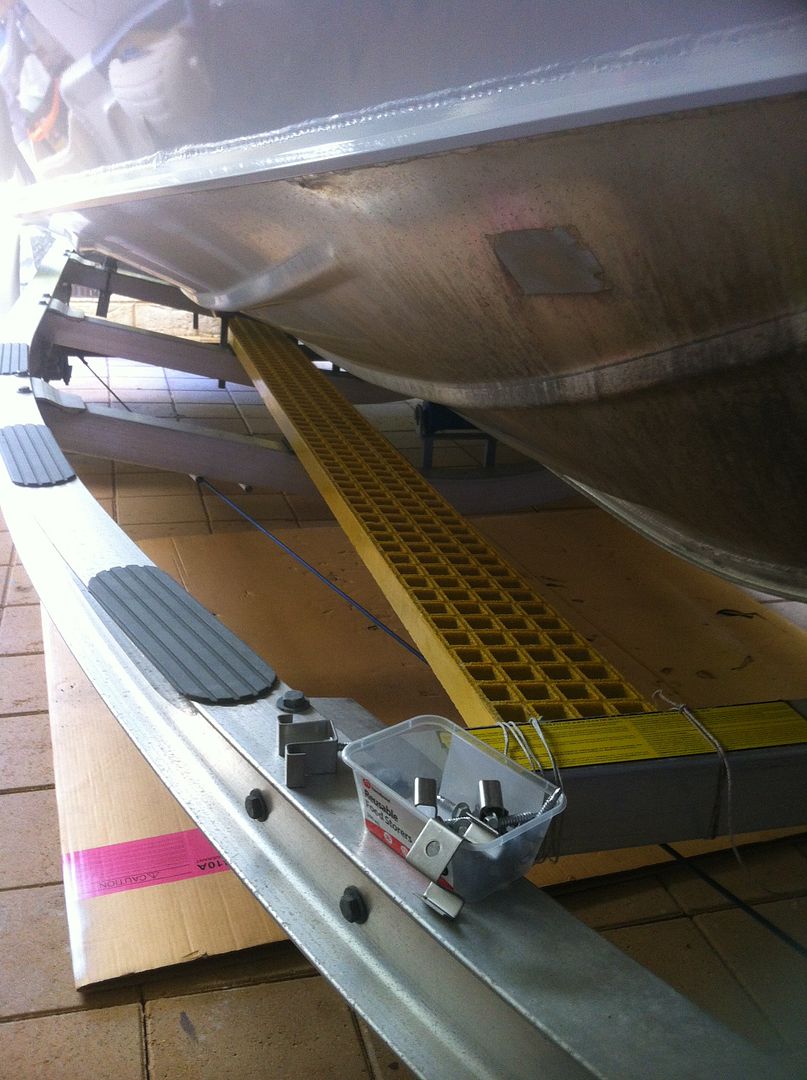 ____________________________________________________________________________
My Dad taught me how to Fish-Thanks Dad.(RIP)