Landbased catches over last month, Sharks and Mulloway
Submitted by worldfisher on Wed, 2012-03-07 18:52
Hi chaps..been a while since i posted anything so here are few of the recent catches from up and around dongara from the beaches..The big non edibles have been around and we've done ok landing some big fish but a few beauties have given me the slip too! ha ha such is fishing..also been some good surface action a few weeks ago with the tailor on the shore reefs..
Shovel nose ray..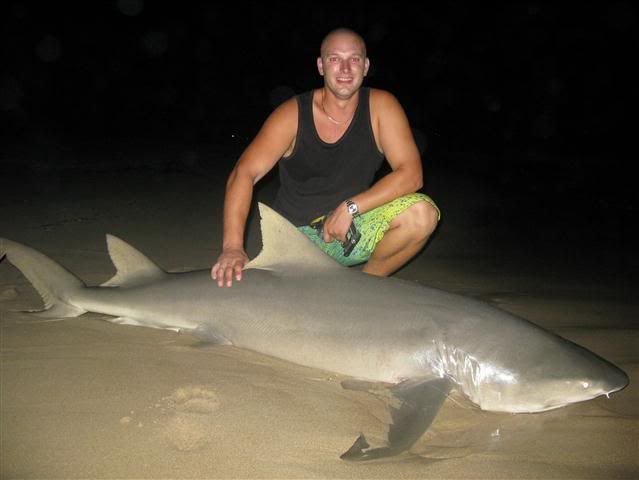 James and a good lemon shark
Another shovel nose
James and a lively shark..need to look up the spp...any ideas/
sunset,,..Nice!!
My mate Milton and a good mulloway taken on mullet fillet..
Good mulloway that i posted here a while ago..:)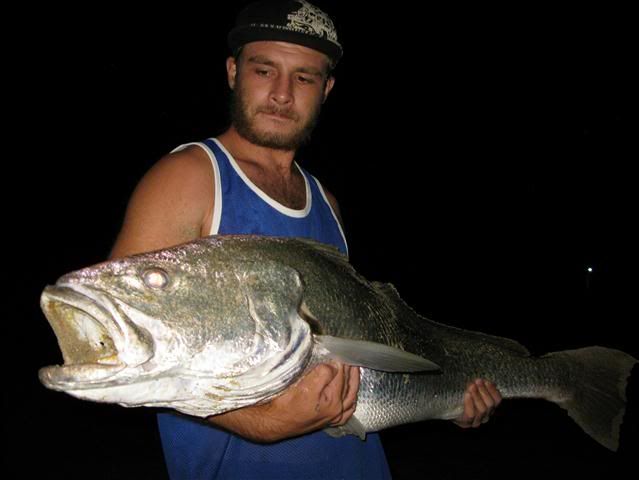 Met this guy Craig on the beach..good fish so hope you don't mind me posting it mate!
James and his first bigger mulloway:)