Boat Project
Submitted by z00m on Wed, 2016-12-14 10:27
I decided to sell my Sea Fox 216 Dual Console in favour of a more fishing oriented rig with better use of the deck space. I didn't have a big budget so I decided a project boat was the way to go. Having had a long running hankering to have a 25 Bertram sedan on a trailer I went and looked at all the ones that were available at the time and came to the conclusion that a 3m wide boat on a trailer was going to be a pain in the neck with towing restrictions at night etc.
So I then looked at what else I might like and decided on a 23ft Caribbean Crusder 235. It was looking a bit sad and had some issues with soft floor, soft foredeck and the seller couldn't get the engine started, however he implied it did run so home it came.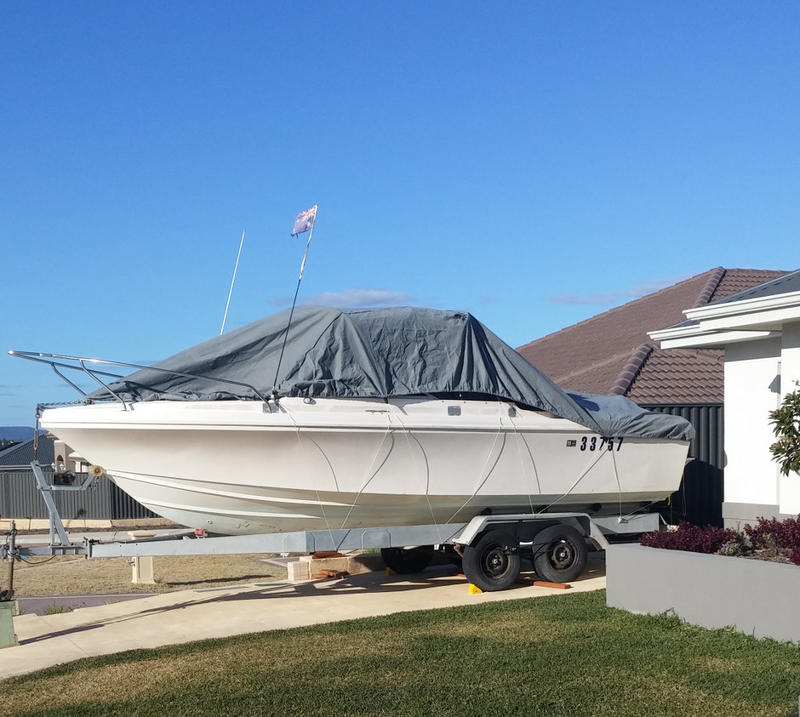 I got it home, added a fresh battery, pumped the gas a couple of times and it fired right up. After that it started on the key turn every. I thought maybe I could run it the way it was for a while and see how my project would pan out but the reverse gear couldn't be selected so that put an end to that.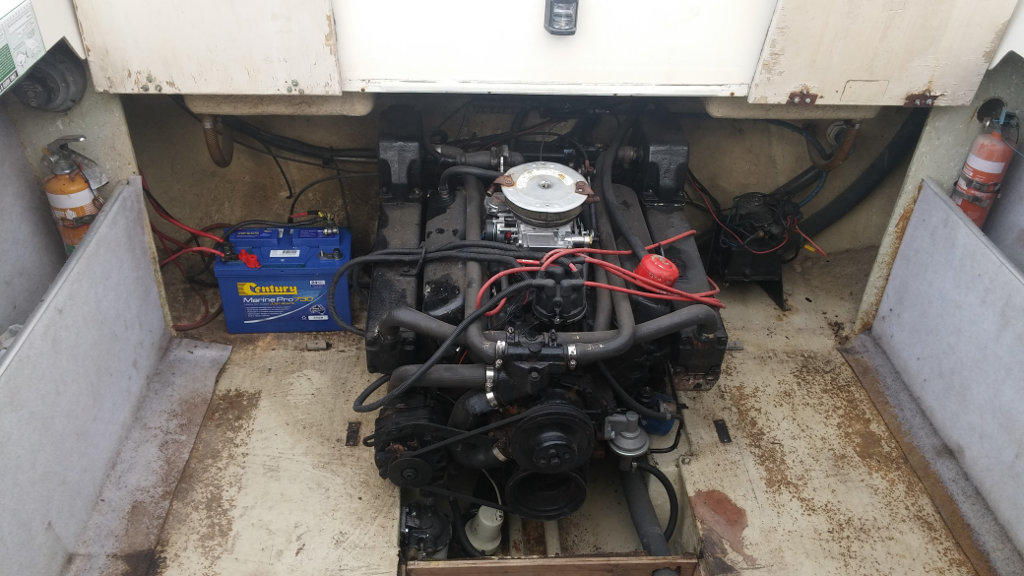 On with dismantling.....
Out came the engine and drive and fuel tank (sold the engine and drive to another crusader owner for parts)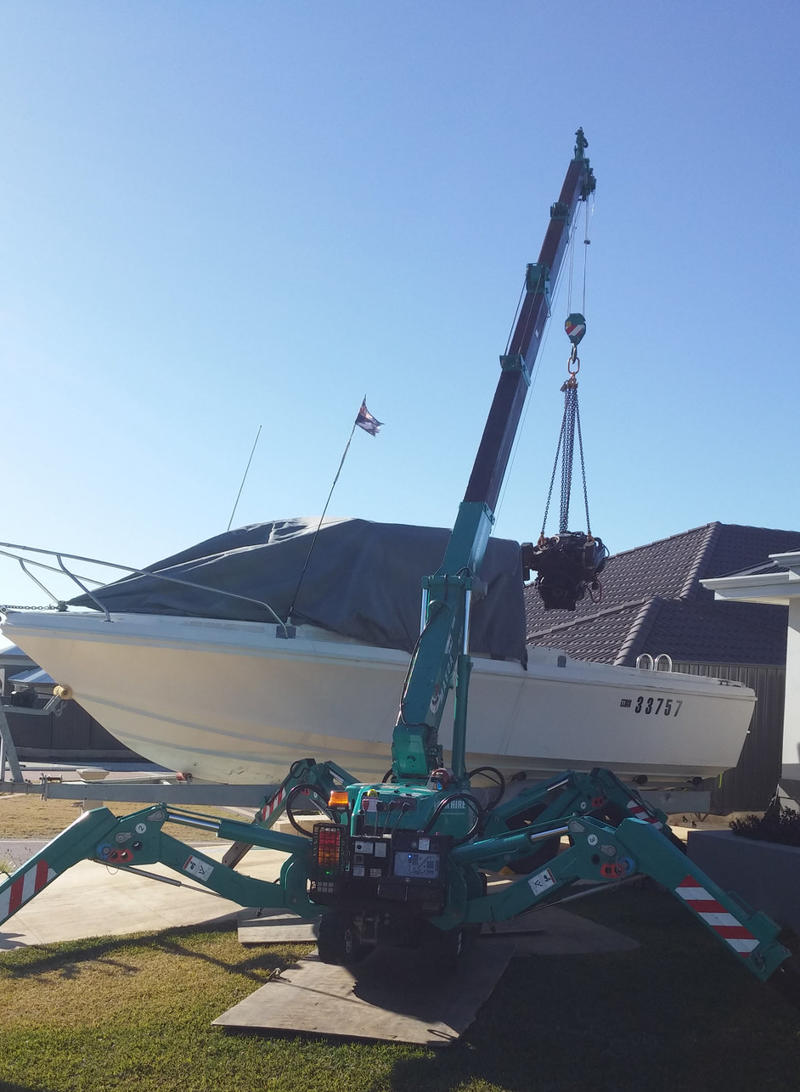 Structure was looking a but wrong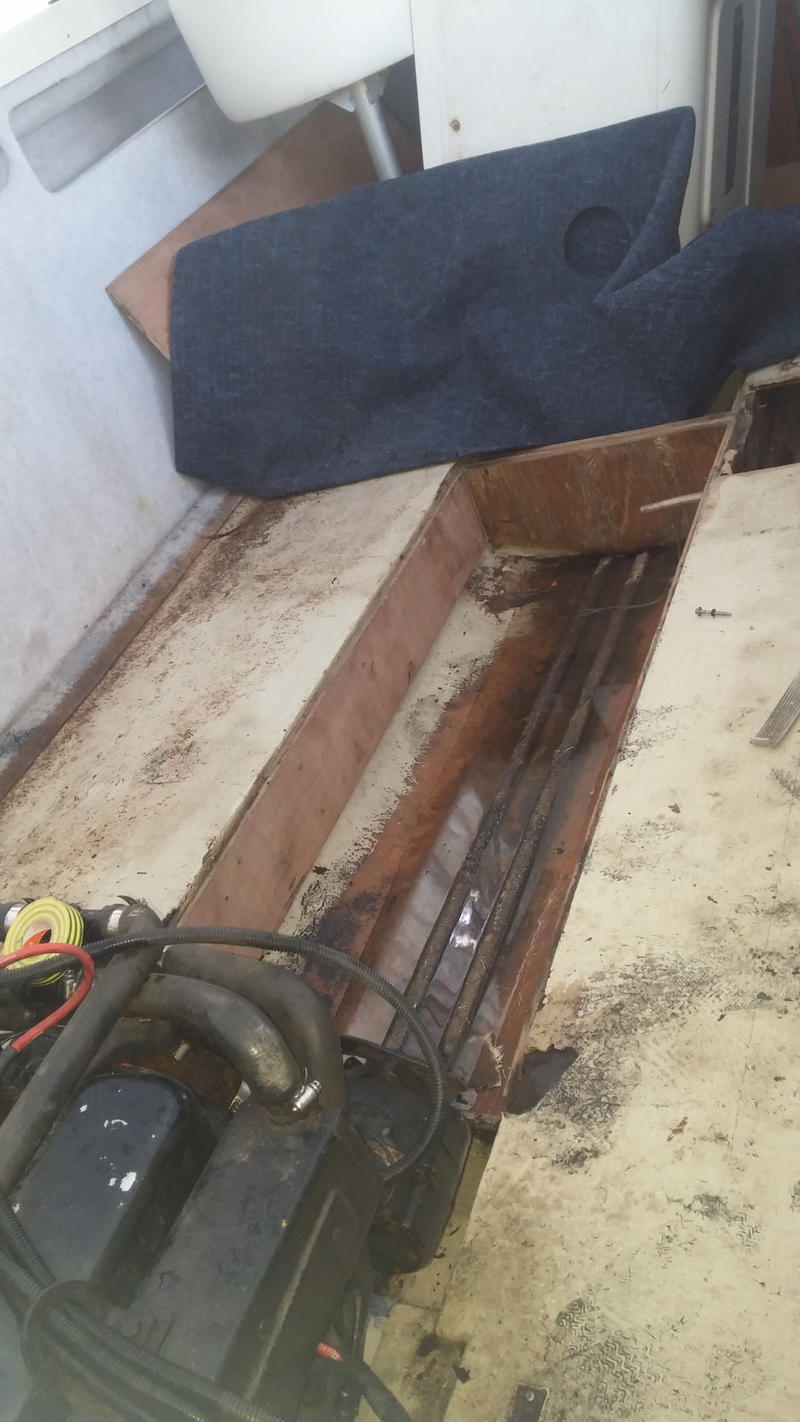 So out came all the deck and supporting structure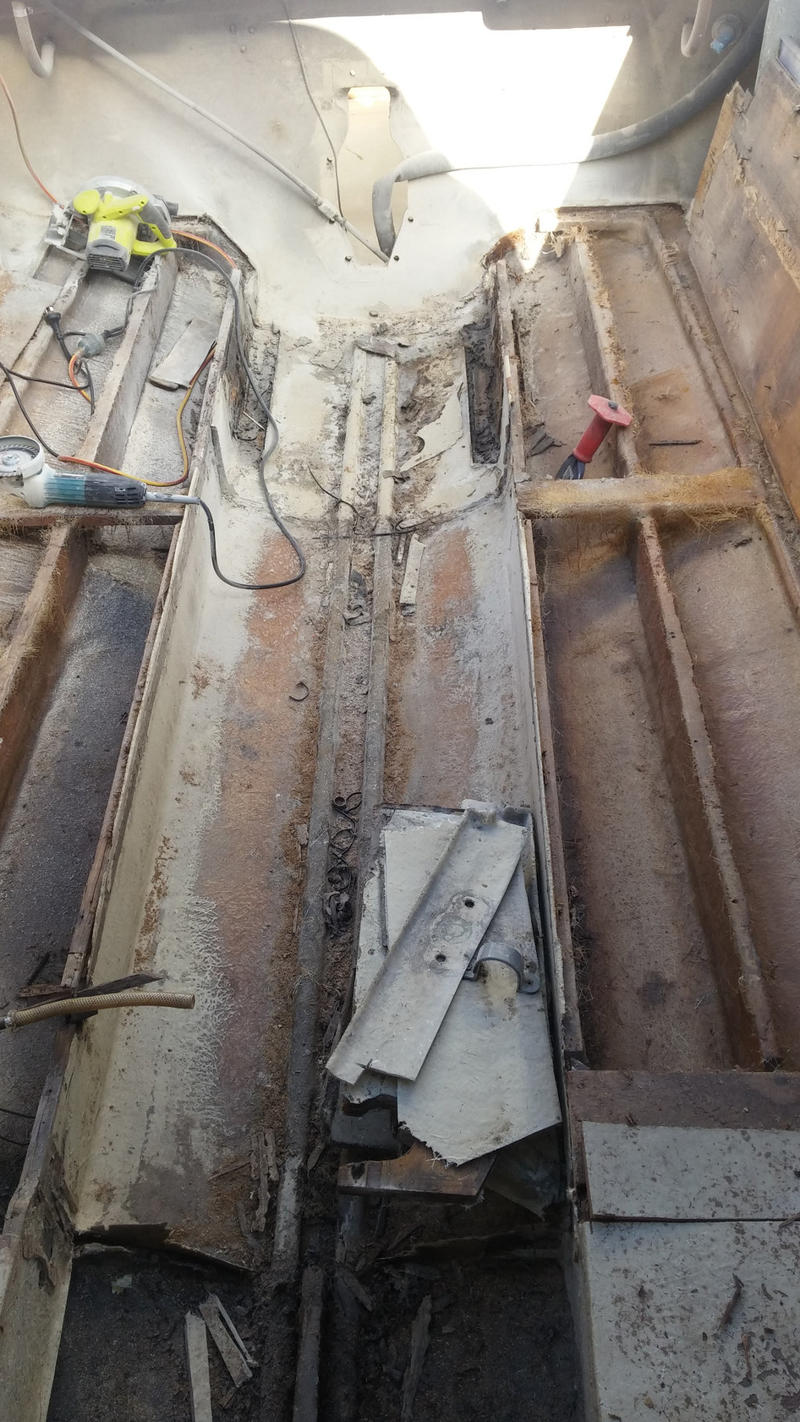 New Stringers and floors went in, I was lucky the transom was still rock solid. I had the stringers and engine beds replaced by professionals and I then replaced the floors to save some cash.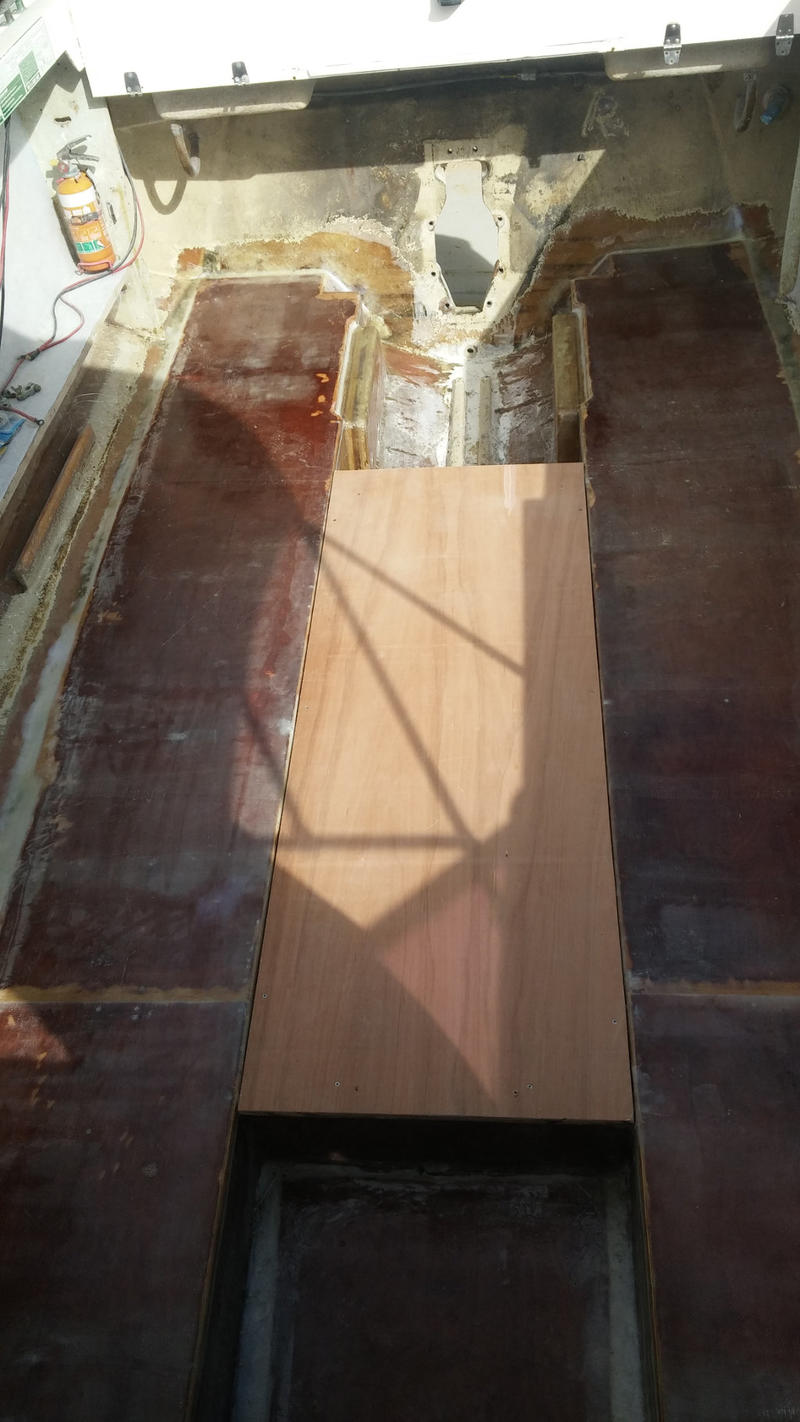 I glassed up all the holes in the helm and had that resprayed, refurbished the steering boss to remove the corrosion. The entire boat has had all new wiring and hoses as well.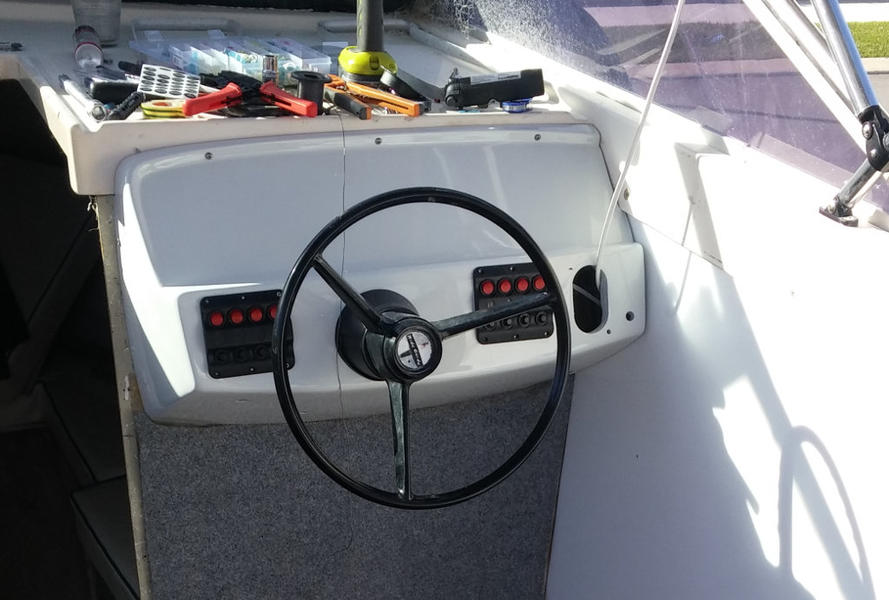 So then it was a case of what to do for a powerplant? I could have gone with the usual things of using a petrol stern drive or an outboard on a pod. I stuck with the sterndrive as that was the way the boat was designed but I managed to find a used Volvo Penta D3 160 5 cylinder diesel with a duo prop drive for sale. It was from a dealer and comes with warranty so I decided it was for me. The only concern I had was that the 160hp wouldn't be enough. It is however 150kg lighter than the v8 that came out and according to the Volvo web site for the weight of the boat and this power setup I would still get over 30 knots at WOT. I was skeptical but would have been happy with mid to high 20 knot performance given the economy.
I also had a new tank built after the old one showed a leak when the boat went to have the engine fitted. I couldn't find the leak but the diesel in the bilge was a bit of a giveaway. While waiting for the tank to be built I investigated the front deck and decided the only way to know everything, was to cut the fibreglass off the top and see what was underneath. As you can imagine I was faily surprised to see the plywood was all completely rotten wherever previous owners had cut holes in the deck for fittings. I even ended up cutting out where the anchor roller was as it was rotten underneath as well.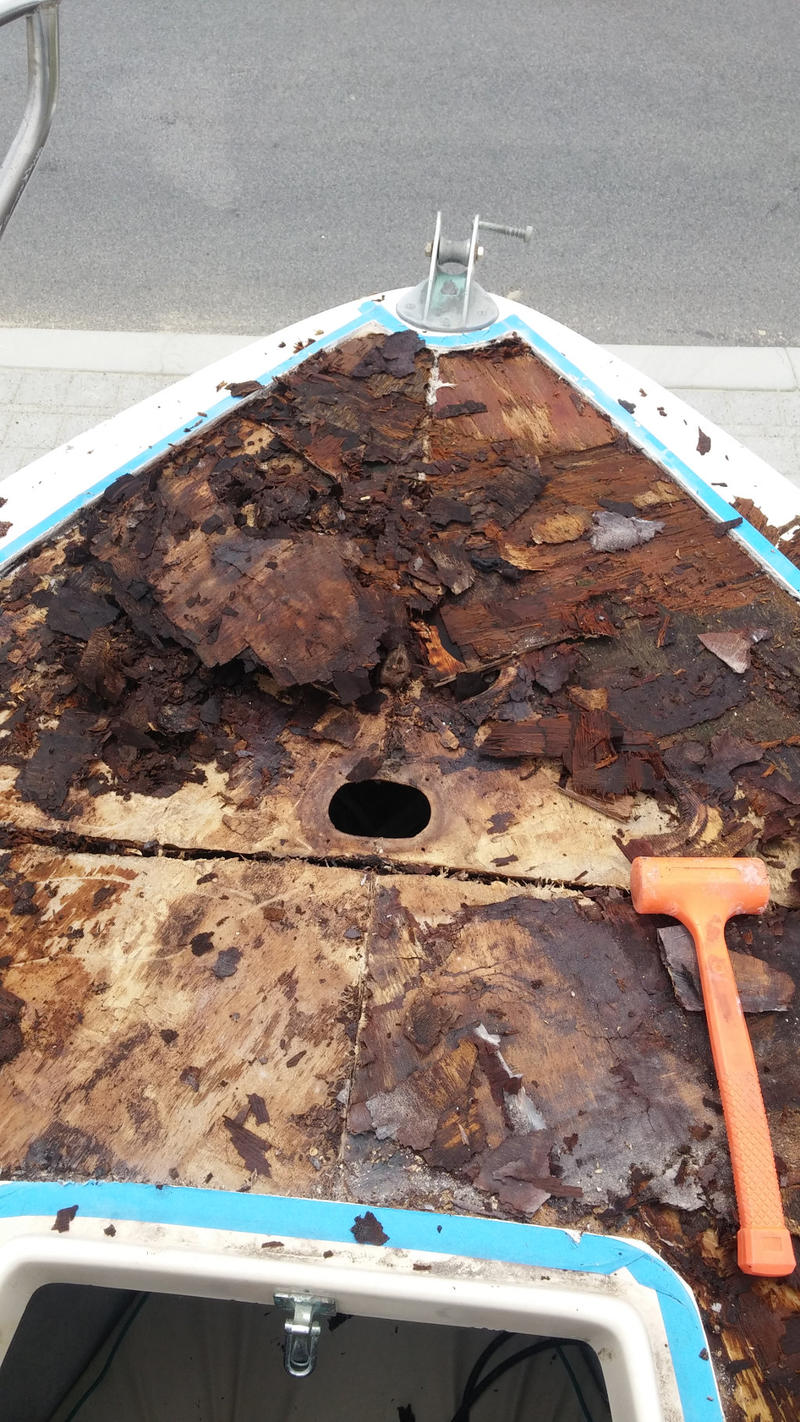 Edit: added pic of repaired foredeck
I've also fitted new pedestal seats and put the old carpet down for now until I decide on a floor covering.
Edit: added pic of interior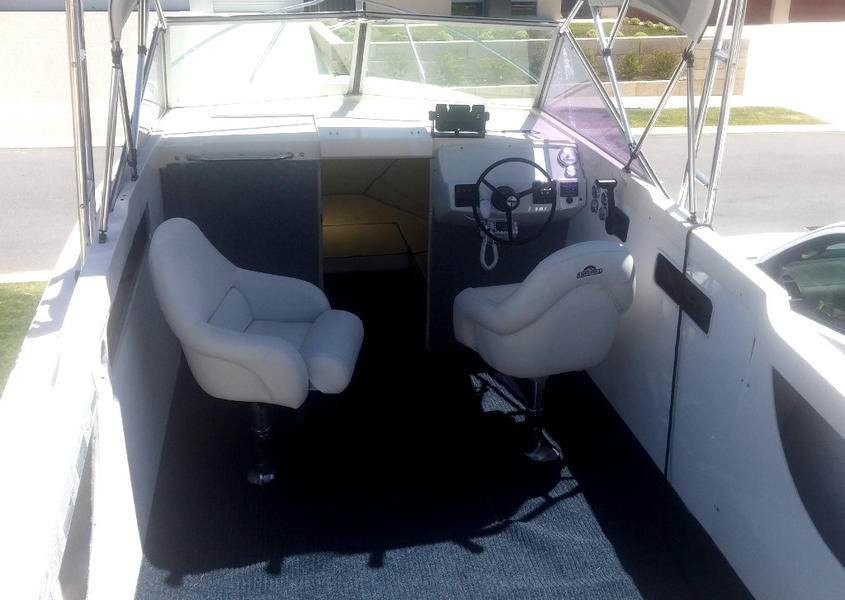 Sea trial day was last week and while the weather wasn't spectacular we did manage to get out and run her up to temp and make sure all was well. The engine has great diagnostics that can be shown on the tacho screen. In the sloppy conditions we saw a top speed of 31 knots and at 23 knots she was using 16.2 litres per hour which is fantastic for me. That would give me a range of over 200nm from the new 180l tank. I couldn't get over the mid range punch from the engine and drive and it planed at about 12 knots so I was really happy.
So even though it's not finished, I can now at least take her out and fish it and do some of the other bits and pieces as required/desired/affordable. It might not look fancy on the outside but at least now I know it is safe and reliable on the inside where it counts.
Thanks for reading, I'll post more pics as she comes along.
Edit: Added pic of exterior current state