A Few Good Days
Submitted by milsey on Mon, 2012-05-28 21:35
My mate and I got a few days of fishing in over the last few days and he had a bit of free time today to whip up a report which i thought was worth sharing, Enjoy
FISHING FRIDAY 25th TO SUNDAY 27th MAY –
Friday:
We headed north of Perth on Friday 25th for three days with our fingers crossed that the fish would be biting as we had not packed any dinner for a two night stay and had no spots in the GPS. Arrived at our destination, launched the boat and, after a short trip, were in the right depth to start waiting for a show on the sounder.
First drop using bait confirmed there were decent fish under us with a size dhuie coming on board.
Milsey deployed a Lamble Haoli F2 jig whilst I stuck to bait. A few drops later and the deck looked a lot better with a baldy, the dhu and a nice 65cm pinkie on jig – more than enough for dinner.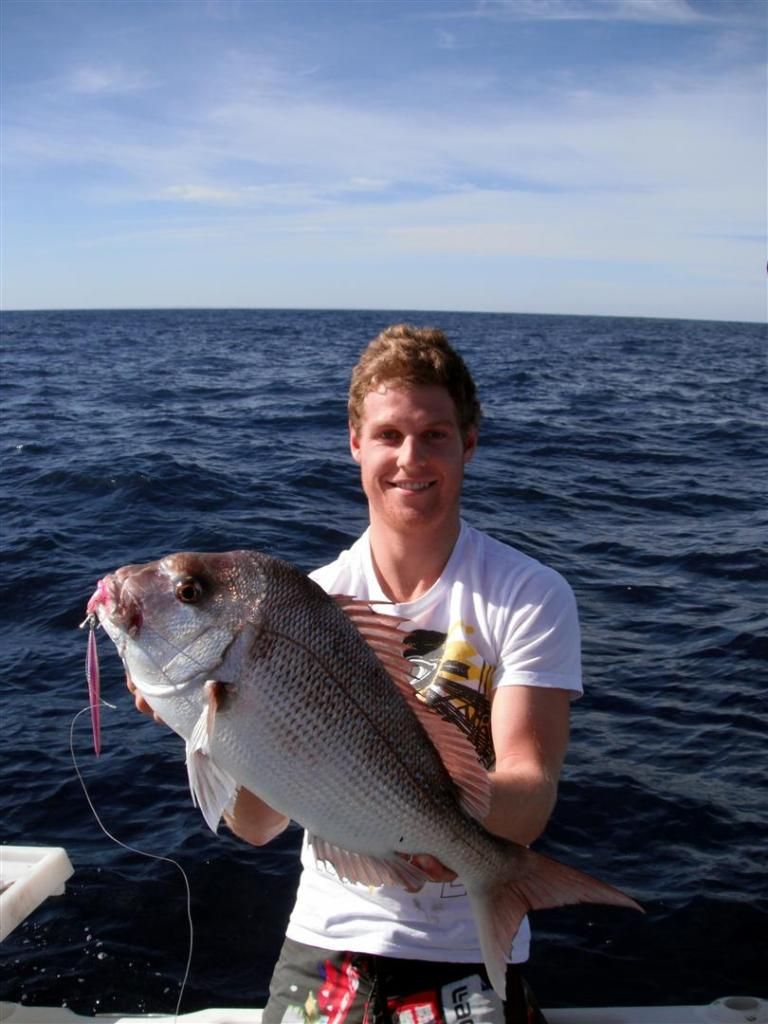 The drift slowed down a fair bit so I dropped a McArthy Bullhead Minnow having never caught a decent fish on soft plastic. Up came a 50cm dhuie. Not bad for a first fish on SP. After Milsey's jig was smashed by a sambo we decided to head in shallower to find some reef to hunt a few crays.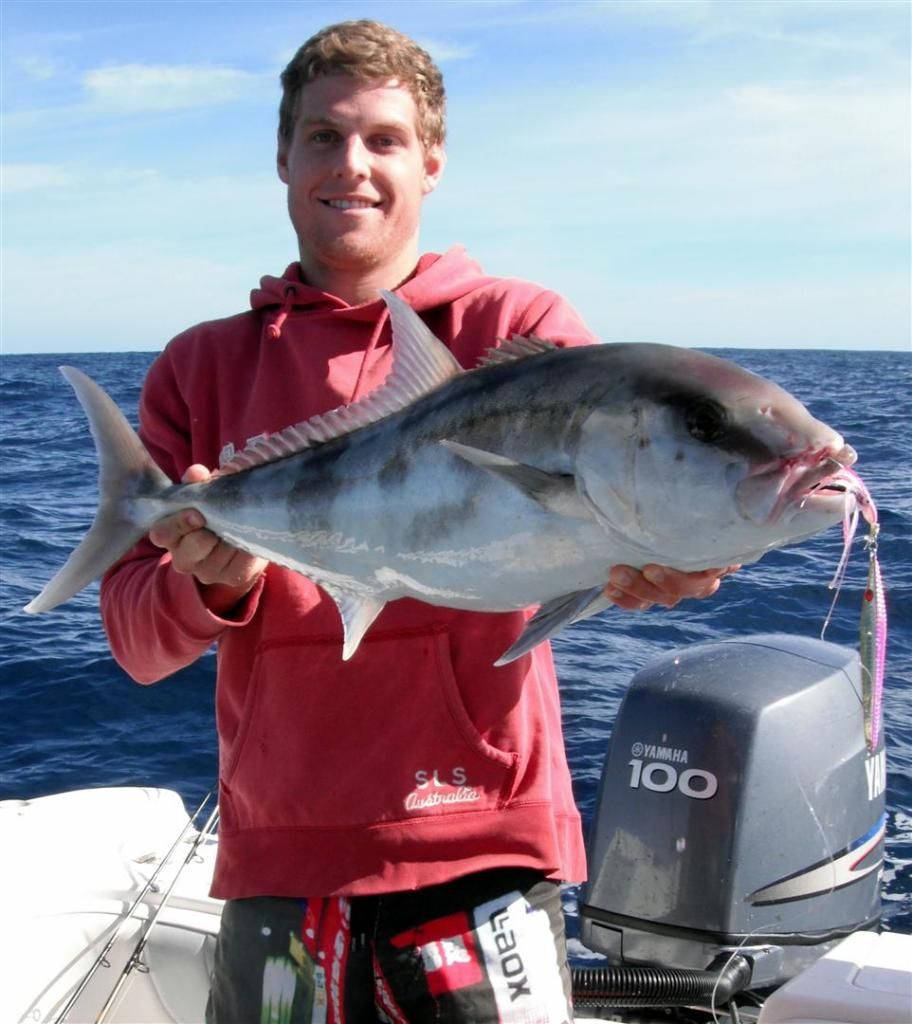 Snared a few and called it a day. Found a nice spot to spend the night and into the pan went the baldy and the cray fish.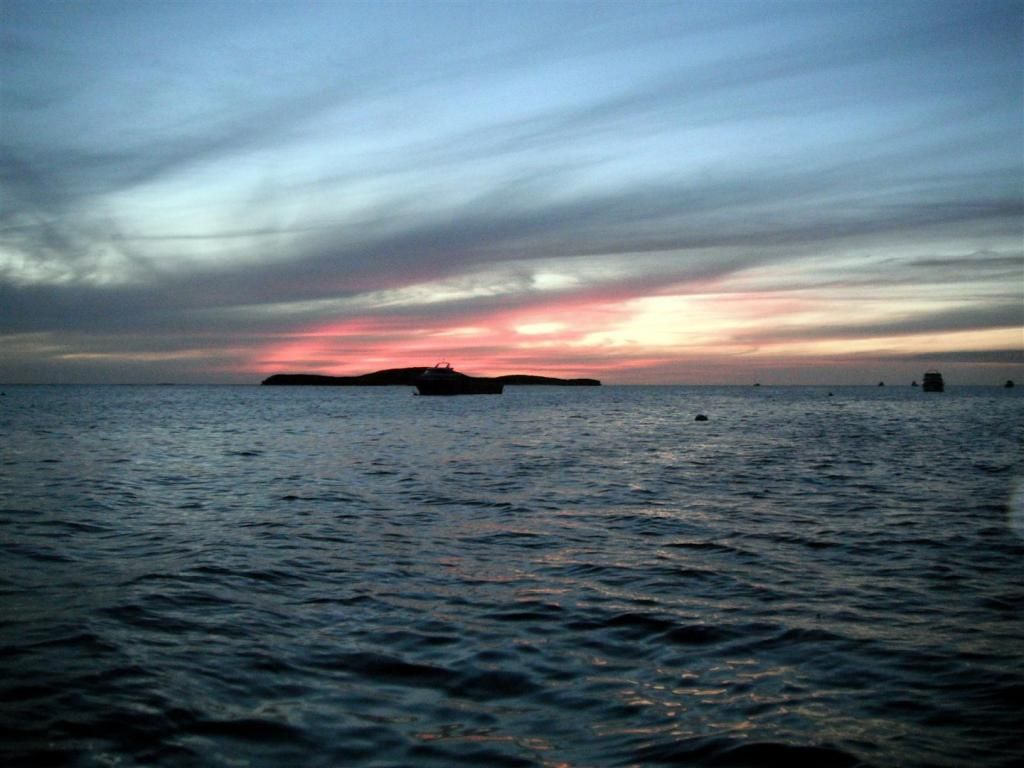 Saturday:
Saturday morning was very cold, but the very nice conditions willed us out of the warmth of our beds on deck. A couple of jumpers and a few poached eggs later and we were ready to head out again, deciding to explore deeper today.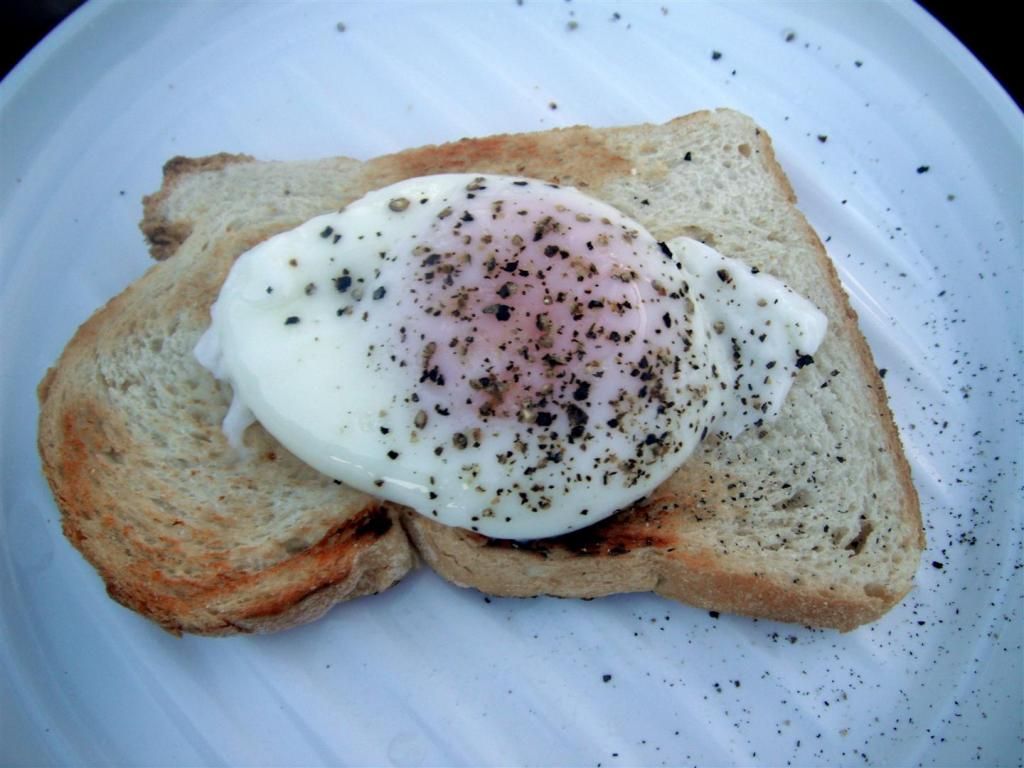 We found a few good lumps on the way out in about 35m, and decided to scan around them. With fish showing, down went the lines. Milsey was hooked up to a solid fish within seconds on jig so I popped my bait rod in the rod holder to film. It lasted about 30 seconds before it was absolutely smashed so I dropped the camera, and picked up my rod. All hell broke loose with line peeling all over the deck. A few minutes later and up popped Milsey's fish – a 8.5kg dhu,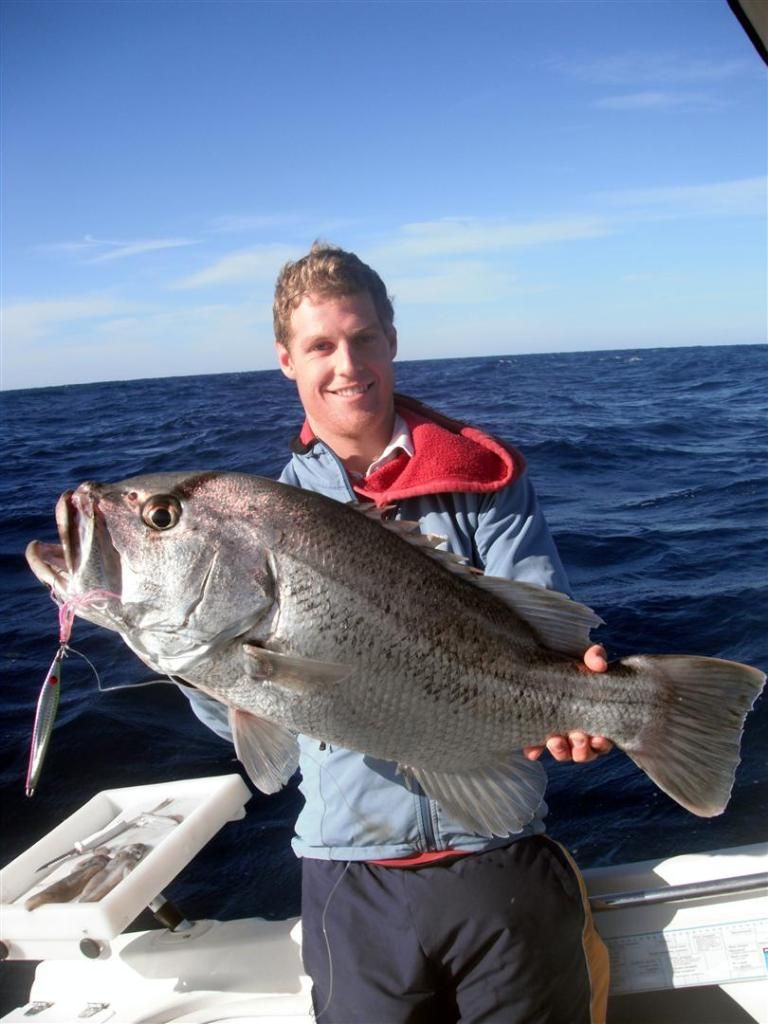 followed by mine which weighed in at 12kg. Not bad for the first drop of the day. Decided to give the spot one more drift without bait, resulting in another two size dhuies, around 5kg on plastic and jig.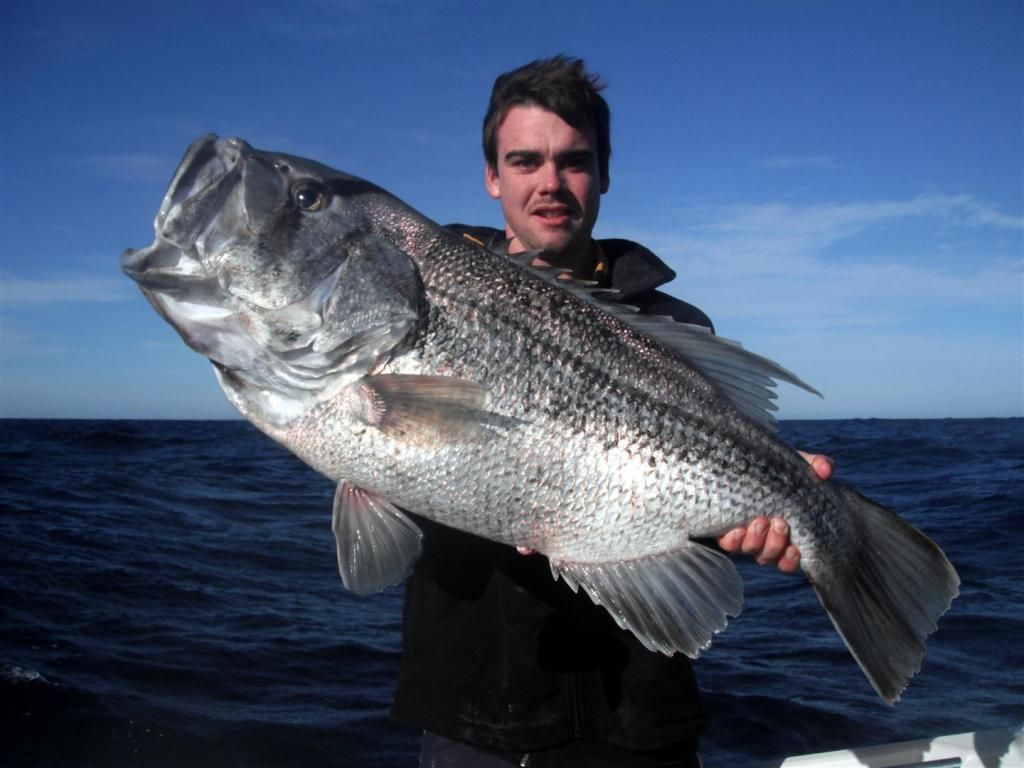 Headed out deeper next trying a few spots on the way which only produced more dhuies and by that stage we were hoping for a bit of variation – maybe some pinkies or baldies. Got a good show at about the 50m mark and set the drift. The added depth and the drift meant my plastic was struggling to get down so I swapped to bait and had barely hit bottom before I was smacked by a decent fish. Milsey grabbed the camera to film whilst still working his jig. Talk about multi tasking... Off went his jig after about 10 seconds of filming and down went the camera as he got stuck into what he called for a big dhu. My fish, being a 70cm pinkie, surfaced so I turned my attention to filming some of Milsey's antics.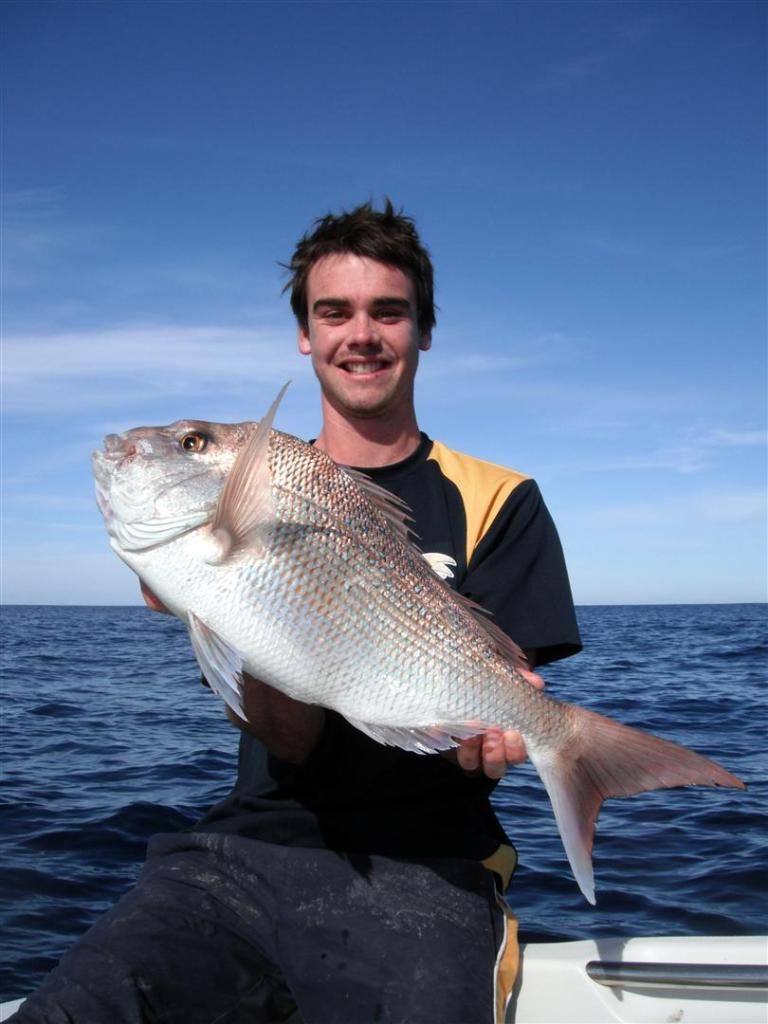 After nearly a 10 minute fight on PE3 a nice dhuie could be spotted doing circles as he came up under the boat. We netted him onto the deck and the lie detector registered just over 18kg with a length of just over a meter – Milsey's PB dhu and on jig.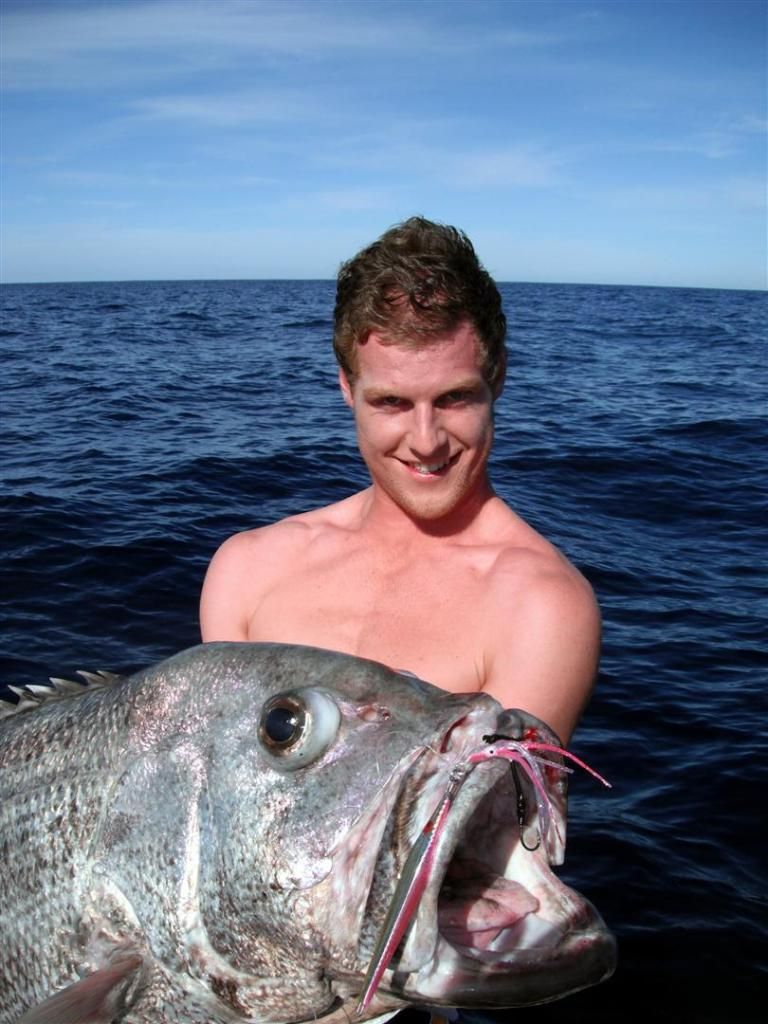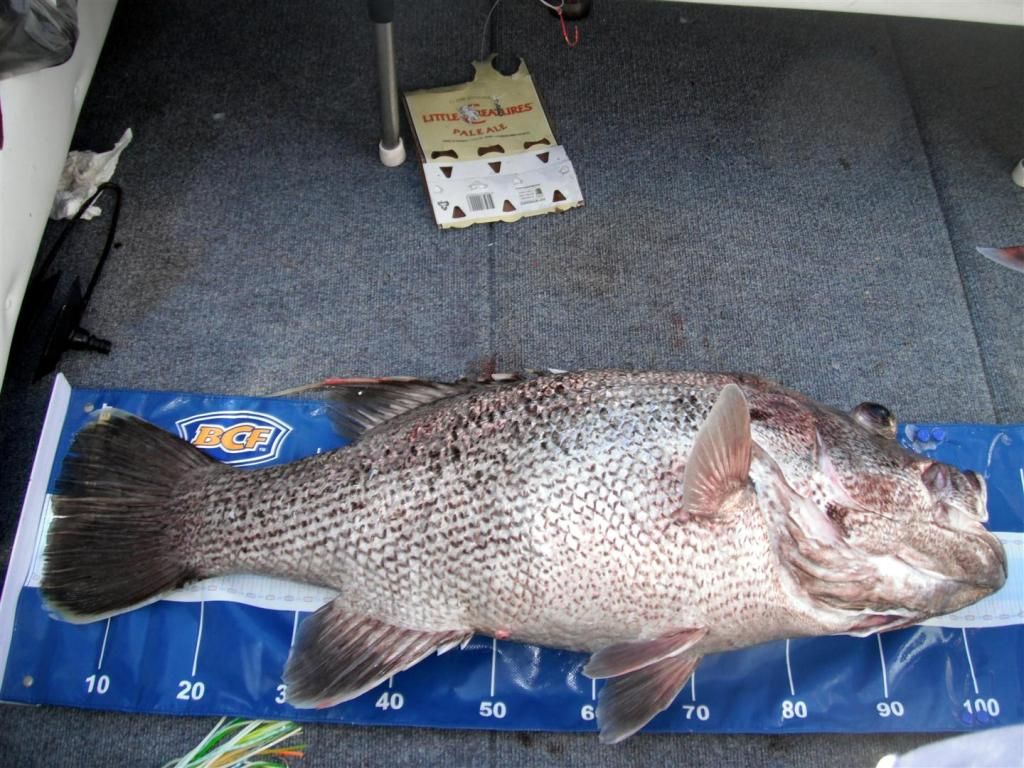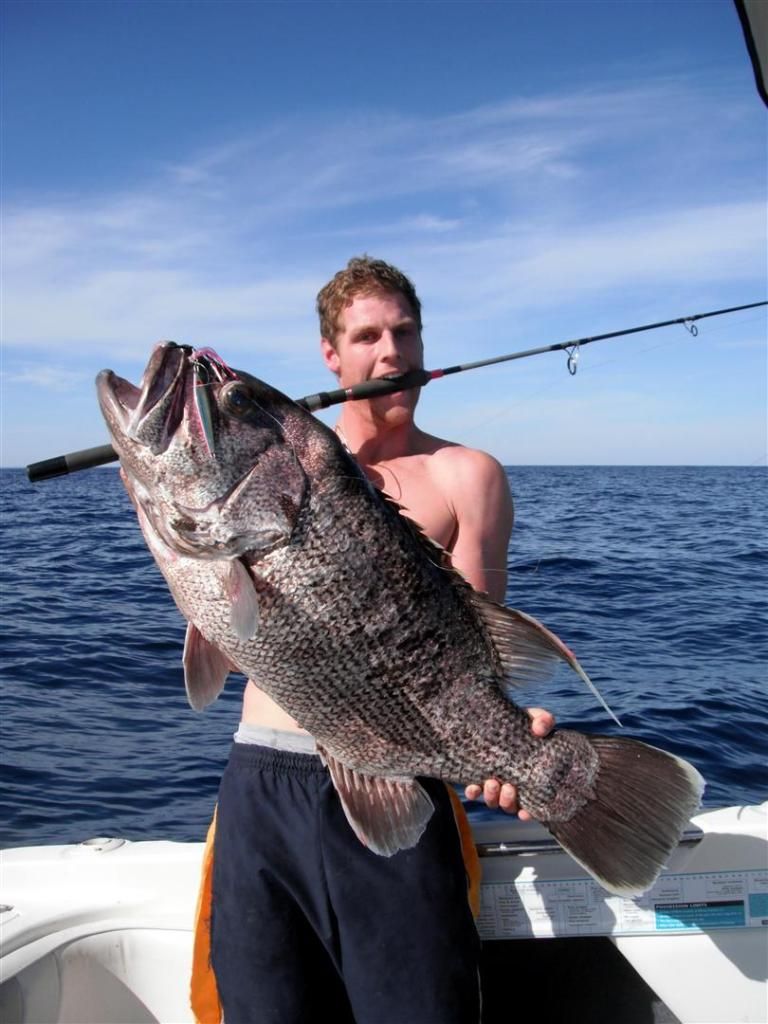 We chose to set off after this excitement to prepare for another cold night.
Sunday:
Once again we were greeted with beautiful conditions and wasted no time getting stuck back into it. Headed straight to the 30s again to find yet another spot which produced, you guessed it, more dhuies. We were both hooked up on the first drift with my 70cm specimen on McArthy the pick of the bunch.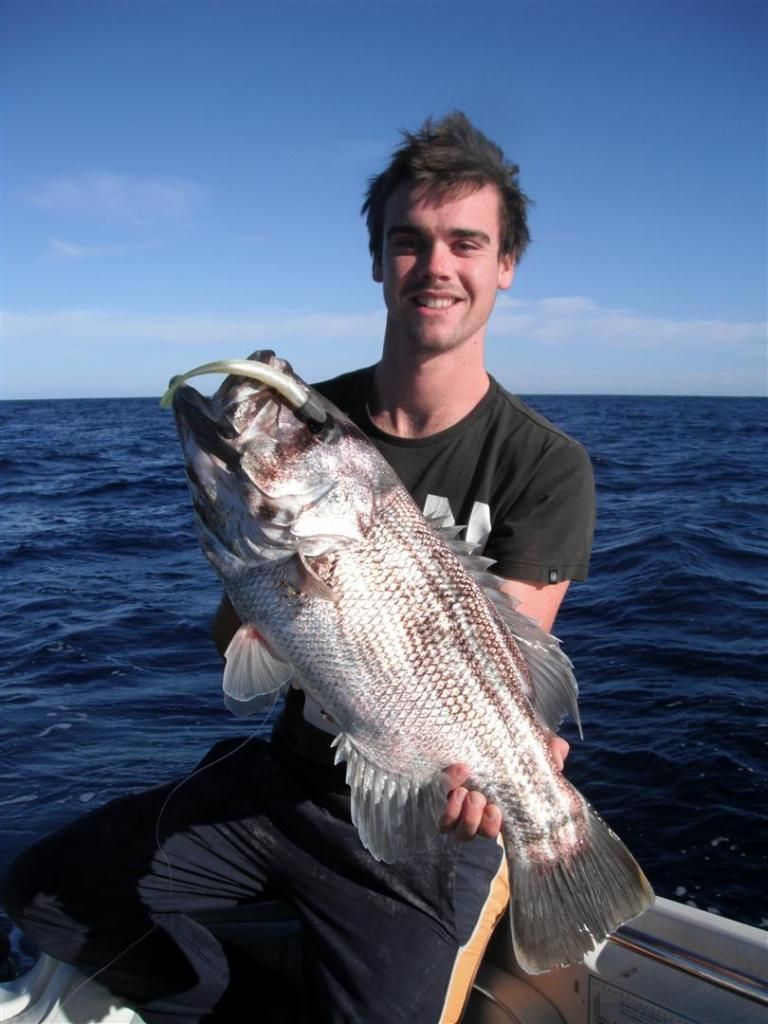 Two drifts resulted in four dhuies so we decided to find some new ground out deeper. Again had a few good shows on the way out to drop on, but only produced more dhuies. I changed to jig for the next spot in the 50s with Milsey deciding to use a Pirate style Eupro as his main weapon for the day.
First drift and bang, I was on. The same again on the second drift resulting in my first baldy and pinkie on jig.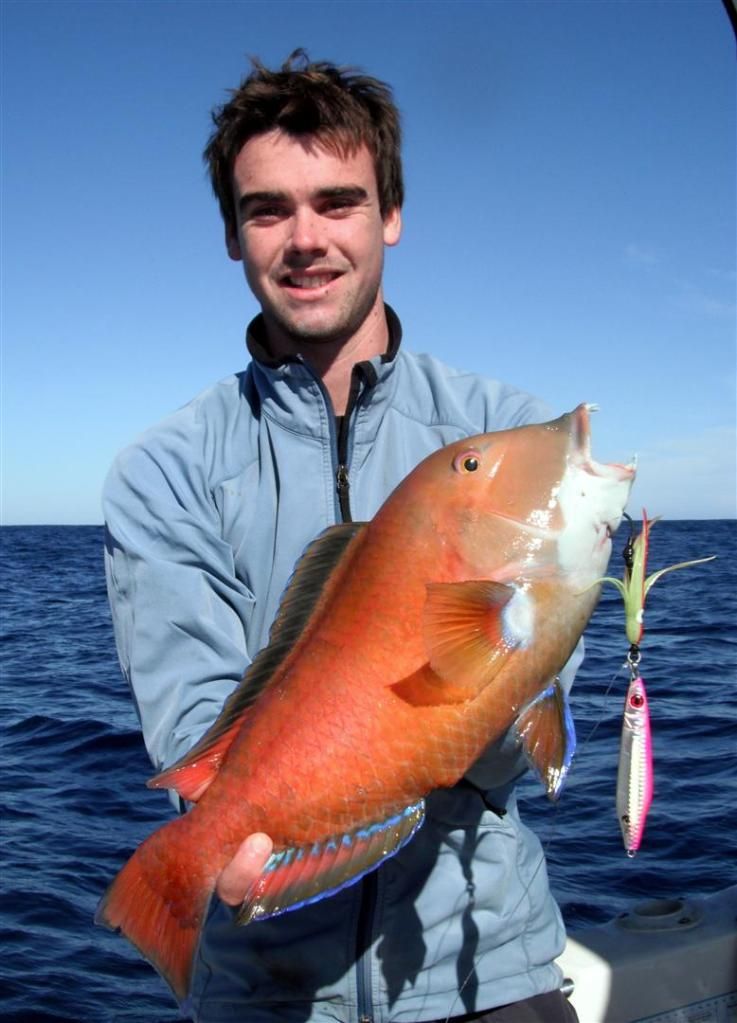 Now it was Milsey's turn. His jig was getting nailed by something big and after two big thumps whatever it was came back for a third crack. Milsey well and truly set the hooks this time and his line went tight... After another decent fight he had tamed the beast and the 15kg, 94cm dhuie surfaced. What a way to finish the trip.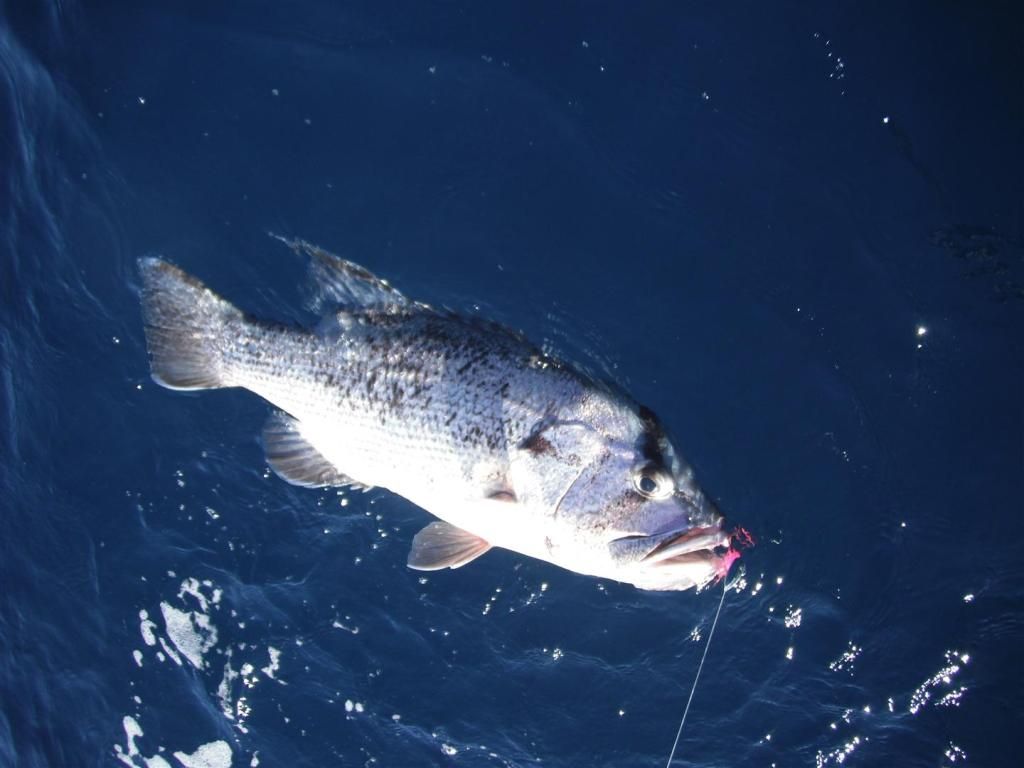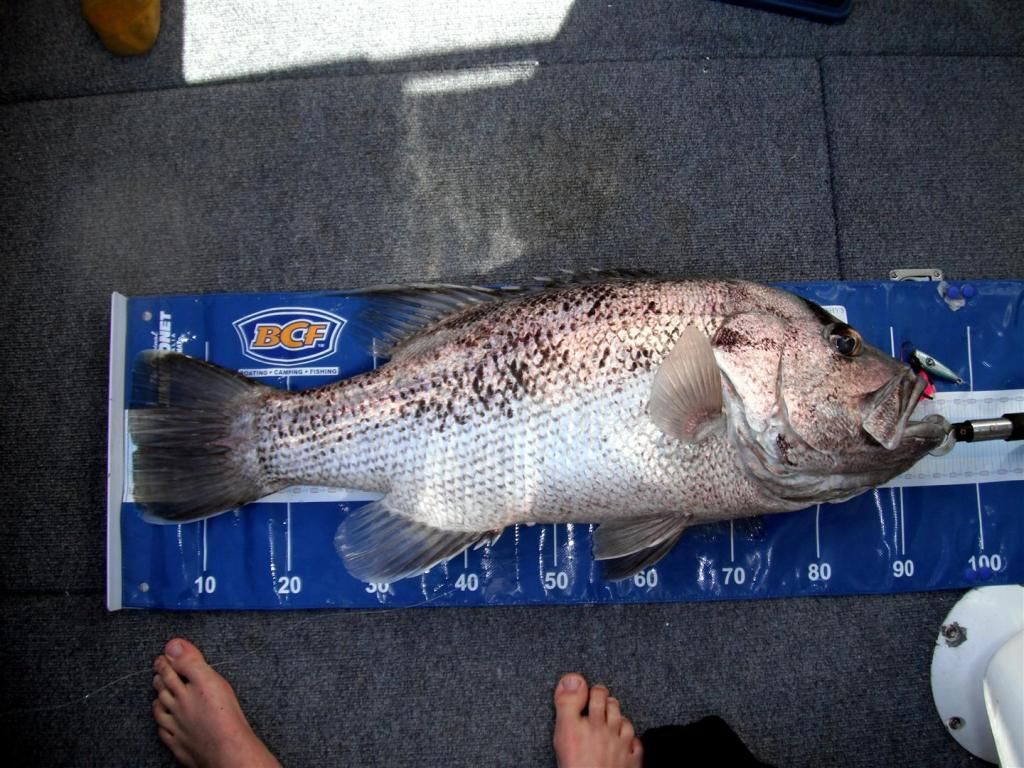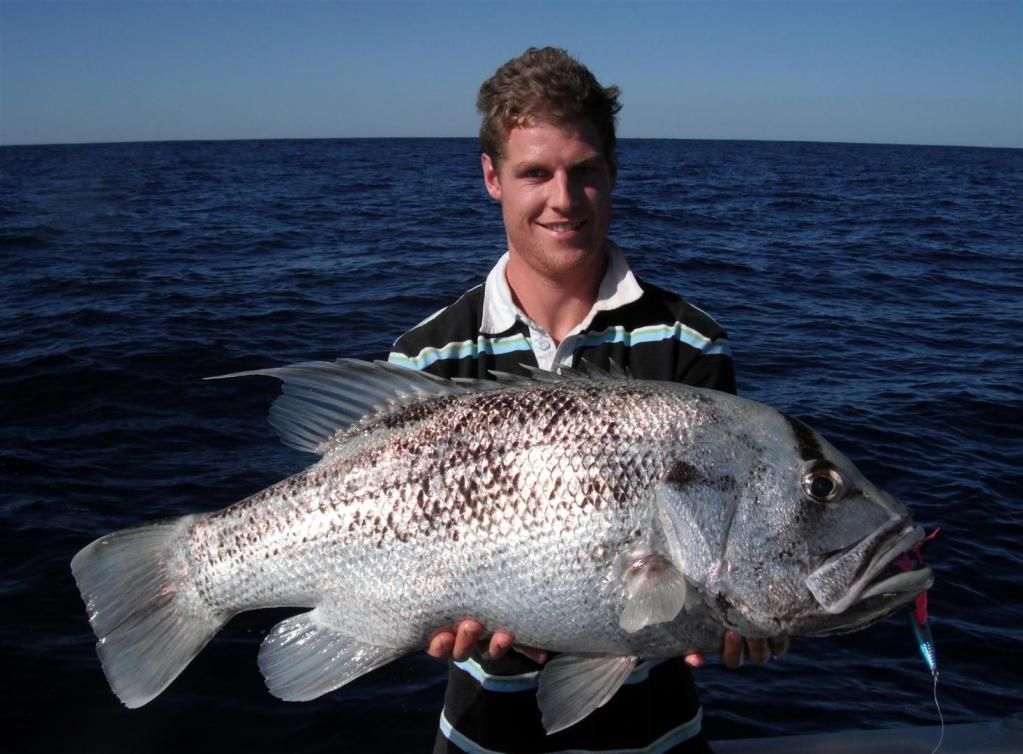 Overall it was great few days. Nice to add some new spots to the GPS and good to know the fish are more than happy to pounce on a few artificials. We lost count but over 30 dhuies were caught over the three days, with one day alone producing 18 of the buggers. The majority were successfully released with the 35 odd meter depth helping their cause. PB's were broken and firsts achieved, and the fantastic weather and free flowing beers added to the experience. It was a classic trip and one which could prove difficult to top, especially so close to Perth.
Thanks for the read
Nick